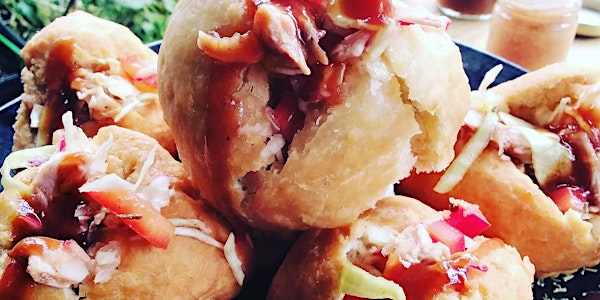 Free caribbean cooking classes
A fun day of cooking and learning about caribbean foods.
When and where
Location
SW19 8UL Dunsford road London SW19 8UL United Kingdom
About this event
If you have eaten Caribbean foods you may have wondered about the taste and probably thought about cooking some of the dishes - like Jerk chicken, rice&peas, curry goat, saltfish fritters and many more, even vegan.
Not only due to the fact that Caribbean foods are delicious, they are extremely important and essential for our nutritious wellbeing, maybe that's why they are becoming more and more popular in the UK at street food outlets, markets, restaurants and supermarkets.
As the UK economy is set to worsen, we are forming a community kitchen in the aim of helping individuals who are struggling to find a healthy daily meal. You may not be in this bracket, however, our classes are great for improving your cooking skills.
Our 2 community kitchen is offering free cooking classes teaching and helping individuals giving them the skils to cook wholesome meals on a small budget . You will be taught in a group about ingredients, health benefits and how to prepare from scratch various meals, deserts, cakes, drinks and sauces. .At the end of each class you will be able to serve what you have cooked to an invited audience, also take home remaining foods.
Our free classes are held on Sunday afternoons in London in 2 groups from 1pm for 3 hours, all are welcome to attend regardless of experience in cooking. Even if you are not aiming to become the next master chef, you will enjoy a fun atmosphere whilst learning a new art of cooking.
Once we receive your interest in joining us, you will be sent further information including which group you will be in and location.