Free Business Strategies Consultation with Industry Expert

Multiple Dates
Event Details
For a limited time, SeaLight Enterprises is offering a free 20 minute phone consultation to early stage and growth tech & entertainment companies, brands and CEOs who are looking for ways to scale fast with custom business mapping, marketing and business strategies, and tactical product development.
Josie Roman is an Engineer, International Marketing Strategist and Business Consultant, Journalist/Writer, Speaker, Investor, Founder of SeaLight Enterprises, with a career expanding over 20 years across Entertainment, Technology, and Finance, including operational and business advisor for numerous technology and entertainment companies.

She brings extensive knowledge in project management, business mapping process, marketing strategies, customer service, and new product development. Ms Roman provides tactical and strategic knowledge in how organizations and brands can leverage technology and marketing to deliver an enhanced customer experience, building engagement while achieving business goals and fast scalability. For more information please visit http://www.sealightent.com/founder.html


 
 
SeaLight Entertprises is a full service holistic consulting firm specialized in identifying disrupting technologies, and scaling both early stage and growth companies across multiple industries, such as Mobile, Digital Media, Social Media, Enterprise Software, Security, Big Data, Consumer Products, E-Commerce, and Clean Energy. The company covers areas such as: Business & Marketing Strategies, Investor Relations, Product Development, User Experience (UX), Strategic Partnerships & Joint Ventures, Licensing, Public Relations, Branding, Social Media, Communications, and Project Management.  We work with Investors, Talent, Brands, Technology & Entertainment companies and Government. For more information please visit http://www.sealightent.com/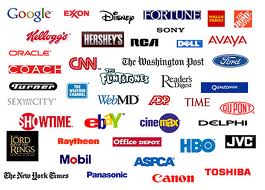 Organizer
Sealight Enterprises
Future Salons are produced by Sealight Enterprises (http://www.sealightent.com). They are monthly educational and networking events, focused on existing, emerging and futuristic scientific, technological, entrepreneurial, or social topics and projects worthy of your attention and support. We also cover critical-thinking, management, and personal change topics, and occasionally longer-term scientific and philosophical topics.
We bring expert speakers from around the world and open discussion around their topic. Our goal is to make our rapidly changing world more fascinating, manageable, profitable, understandalbe, and positive-sum for all of us. We strive to be both doing-action-project oriented, and thinking-idea-prioritizing oriented. About the Future Salon Network initiated by John Smart: http://www.accelerating.org/futuresalon.html
Come join our fun and useful discussions on key trends, innovations, problems, sustainability, and social responsibility. Work with and on new tools, practices, ideas and projects. See the future and seize the present. Grow your network of supportive, future-oriented friends.
Twitter #FutureSalon @josieroman0 ... share... share... share!
http://www.sealightent.com
http://about.me/JosieRoman
http://www.facebook.com/josiegreenr
Free Business Strategies Consultation with Industry Expert