Description
GROW YOUR SALES IMMEDIATELY
IN THIS HIGH-ENERGY SESSION YOU WILL LEARN:
– Ideas for overcoming call reluctance and taking action
– Tips for developing a top producer mindset to help keep yourself motivated every day
– A strategy for uncovering your prospect's needs to prevent objections from ever happening
– How to properly qualify prospects to shorten your sales cycle
Plus, you will walk away with practical ideas to more effectively manage your time and have better.

A chance to win $300 in the best of the best audio sales training from Southwestern Consulting.
Location is at Renasant Bank 275 S Main St, Alpharetta, GA 30009
There will be light refreshments available upon arrival. Bring Your Business Cards to Network Before and After with Attendees, Holly Win of Renasant Bank and Belinda!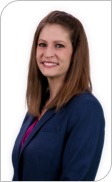 Belinda is originally from Odessa, Texas and has resided in Atlanta, GA for over 22 years. She graduated with a Bachelor's Degree in Business from The Women's College of Brenau University in 2005, where she was a volleyball player and active member of the campus community taking every chance to mentor and lead. Her strengths lie in her ability to connect with almost anyone she comes into contact with, both personally and professionally. With a deep family heritage with the Southwestern Company, she is excited to continue the family tradition working with Southwestern by helping to mentor and coach her new clients to achieve their highest goals and aspirations both personally and professionally.