FREE Building Wealth Workshops coming to Toronto!

Thursday, January 18, 2018 from 6:30 PM to 8:30 PM (EST)
Event Details
Opportunities to invest in Canadian Real Estate are in abundance for well-trained property investors!
Attend a FREE Building Wealth Workshop! Don't miss your chance!
Dates and Locations:
Thursday, January 18, 2018
The Westin Prince Toronto
900 York Mills Road
Toronto, ON M3B 3H2
12:30 PM- 2:30 PM
6:30 PM- 8:30 PM
Expert trainers will show you a wealth of real estate tools and strategies custom-tailored for Canada market conditions, including:
Finding the best investment properties in Canada

Creating multiple sources of income

Buy and sell strategies to create cash flow

Setting up power teams

Foreclosure, wholesale, lease options, tax, asset protection

And so much more!
  "Only 5% of the Canadian population will achieve financial freedom by the time they reach retirement." -Anthony Humpage, Author and CEO of Legacy Education Alliance Inc.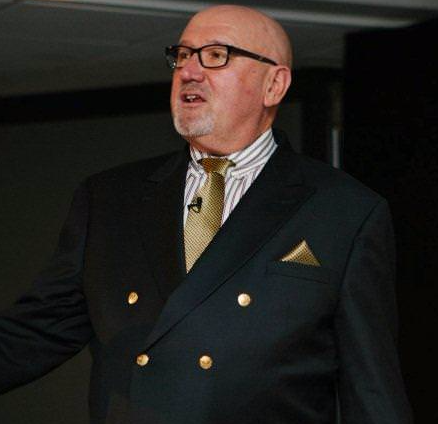 ANTHONY HUMPAGE is the CEO of Legacy Education Alliance, Inc. His work life has always had a financial and business background. A certified public accountant and a British chartered accountant, Humpage holds a MBA Finance degree from Western International University. As a seasoned investor and CEO of a global financial education company, Humpage brings a truly unique perspective to investing and personal finance. His book, Assets Cubed is a revolutionary new approach to grow, protect and preserve wealth by taking a broader perspective; one that crosses and incorporates all asset classes.
YOURS FREE JUST FOR ATTENDING!

Every attendee receives exclusive access to the Legacy Learning Series.
Our goal is to help you every step of the way on your journey to financial freedom. That's why you will receive online access to this rotating series of valuable tools and resources designed to help you get started on the right path.
Success Stories from Our Legacy Education Students
Heather M, UK
"After family bereavement and job problems I felt I'd hit rock bottom. As a single mum I knew I had to do something positive for us to survive. This helped me to build a property portfolio worth £1m in three years... and I've just opened my own letting agency"
Alan, UK
"Built up a portfolio of just under £2m in a year from distressed and repossessed property. I kept talking about property. My wife cut out an advert from a local paper and made me call. I have not looked back. Helped me go from my own single property to 19 properties in 13 months."
Parmi J, UK
"I'd like to say a BIG THANK YOU for providing me with the skills to turn things around. I was losing around £4,000 per month but now my portfolio is £2m cash positive and looks after itself. The journey has been extraordinary. I no longer bury my head in the sand, and I've put my theory into action and become a successful Property Investor."
Mike and Michelle, Canada
"The mentorship program was priceless. Just having someone there, really forced us to take action, make offers, and have confidence in ourselves. Putting into practice the skills we learned, was key for us."
---
*Anthony Humpage will not attend these events.
**Additional Products and Services Will Be Offered For Sale.
©2018 Building Wealth. All rights reserved. The Building Wealth word mark and logos are owned by Legacy Education Alliance, Inc. Testimonials from Elite Legacy Education customers who have purchased a three-day course. Individual performance depends upon each customer's unique skills, time commitment and effort. The educational training program provided hereunder is not designed or intended to qualify students for employment. Our curriculum is avocational in nature and is intended for the purpose of the personal enrichment, development, and enjoyment of our students.
When & Where

The Westin Prince Toronto
900 York Mills Road
Toronto, ON M3B 3H2
Canada

Thursday, January 18, 2018 from 6:30 PM to 8:30 PM (EST)
Add to my calendar