FREE Buffalo Film Society Preview Screening: PHILOMENA - GoFoBo Code

Tuesday, November 19, 2013 at 7:30 PM (EST)
Event Details
Additional tickets added!
ONLY 75 pairs of Tickets!  Act quickly.
There are TWO STEPS to get these tickets. Please read carefully!
 
Step ONE:
When you register for this screening, you will receive a CONFIRMATION EMAIL with a Special Buffalo Film Society CODE or LINK. The confirmation is NOT a ticket! Don't send us twenty emails asking why it doesn't have the location on it. It won't.
If you cheat and share the code with your friends, we'll know and you won't get these anymore. Be fair! This is a free gift.
STEP TWO:
You must go to GOFOBO and enter the RSVP code or follow the attached LINK directly to the GOFOBO registration page.
That will unlock the actual screening ticket which you must bring to the theater to be admitted. It will have full information about the theater and time. If you're not seeing the full information about the theater and time, YOU DO NOT HAVE A REAL TICKET YET.
There are a limited number of tickets. When they are gone, the code will no longer work.
IMPORTANT HINT
If what you think is a ticket does not have the time and location on it, it's NOT A TICKET, it's the confirmation. Follow the directions carefully and you'll get a real ticket.
This is a not-for-profit community service activity of our organization. Please be considerate.
We hope you can make it!
Cheers,
Buffalo Film Society, Niagara Falls Film Society & Buffalo - Niagara Film Society
---
---
Synopsis:

Based on the 2009 investigative book by BBC correspondent Martin Sixsmith, The Lost Child of Philomena Lee, PHILOMENA focuses on the efforts of Philomena Lee (Dench), mother to a boy conceived out of wedlock — something her Irish-Catholic community didn't have the highest opinion of — and given away for adoption in the United States. In following church doctrine, she was forced to sign a contract that wouldn't allow for any sort of inquiry into the son's whereabouts. After starting a family years later in England and, for the most part, moving on with her life, Lee meets Sixsmith (Coogan), a BBC reporter with whom she decides to discover her long-lost son.
---
---
Support Western New York Arts and Culturals by buying these incredible tee-shirts today!
Silo City (TM) Official Tee Shirt Size: Medium
by
buffalofilmfestival
View more Silo T-Shirts at
zazzle.com
Attendee List
Sort by:

Date

|

First Name
When & Where

Venue revealed on actual ticket. The confirmation is not a ticket. if you don't know the venue, you don't have a ticket.

Buffalo, NY


Tuesday, November 19, 2013 at 7:30 PM (EST)
Add to my calendar
Organizer
Buffalo Film Society, Niagara Falls Film Society & Buffalo - Niagara Film Society
The Buffalo Film Society (tm) Niagara Falls Film Society (tm) and Buffalo-Niagara Film Society (tm) are charitable activities of Buffalo International Film Festival, Inc., a 501c3 not-for-profit public charity. All donations are tax-deductible as provided by law.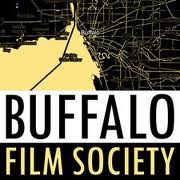 FREE Buffalo Film Society Preview Screening: PHILOMENA - GoFoBo Code