FREE Buffalo Film Society Preview Screening: Disney's SAVING MR. BANKS - Special Ticket Link

Thursday, December 5, 2013 at 7:30 PM (EST)
Event Details
This film is rated PG-13.  Seating is first-come, first-served and not guaranteed so please arrive early.
50 pairs of Tickets!  Act quickly. (A "pair" is good for two people).
 There are TWO STEPS to get these tickets. 

Please read ALL of this carefully! Then read it again. It will save you a lot of trouble. Honest.
 
Step ONE:
When you register for this screening, you will receive a CONFIRMATION EMAIL with a Special Buffalo Film Society LINK. The confirmation is NOT a ticket! Don't send us twenty emails asking why it doesn't have the location on it. It won't. You must finish Step TWO to get the ticket. Okay? :-)
If you cheat and share the link with your friends, we'll know and you won't get these anymore. Be fair! This is a free gift.
STEP TWO:
You must FOLLOW THE LINK in the response email and follow the INSTRUCTIONS THERE!
That will unlock the actual screening ticket which you must bring to the theater to be admitted. It will have full information about the theater and time. If you're not seeing the full information about the theater and time, YOU DO NOT HAVE A REAL TICKET YET.
There are a limited number of tickets. When they are gone, the link will no longer work.
You may need to register ONE TIME to get access to the ticket.
IMPORTANT HINT
If what you think is a ticket does not have the time and location on it, it's NOT A TICKET, it's the confirmation. Follow the directions carefully and you'll get a real ticket.
This is a not-for-profit community service activity of our organization. We don't have a staff to answer questions from folks who don't read the instructions. Please be considerate. 

We hope you can make it!
Cheers,
Buffalo Film Society, Niagara Falls Film Society & Buffalo - Niagara Film Society
---
---
SYNOPSIS
When Walt Disney's daughters begged him to make a movie of their favorite book, P.L. Travers' "Mary Poppins," he made them a promise—one that he didn't realize would take 20 years to keep. In his quest to obtain the rights, Walt comes up against a curmudgeonly, uncompromising writer who has absolutely no intention of letting her beloved magical nanny get mauled by the Hollywood machine. But, as the books stop selling and money grows short, Travers reluctantly agrees to go to Los Angeles to hear Disney's plans for the adaptation. For those two short weeks in 1961, Walt Disney pulls out all the stops. Armed with imaginative storyboards and chirpy songs from the talented Sherman brothers, Walt launches an all-out onslaught on P.L. Travers, but the prickly author doesn't budge. He soon begins to watch helplessly as Travers becomes increasingly immovable and the rights begin to move further away from his grasp. It is only when he reaches into his own childhood that Walt discovers the truth about the ghosts that haunt her, and together they set Mary Poppins free to ultimately make one of the most endearing films in cinematic history.
---
---
Support Western New York Arts and Culturals by buying these incredible tee-shirts today!
Silo City (TM) Official Tee Shirt Size: Medium
by
buffalofilmfestival
View more Silo T-Shirts at
zazzle.com
Attendee List
Sort by:

Date

|

First Name
When & Where

Revealed when you get the actual ticket (It will not be on the confirmation email).
The theater name will be on the TICKET you get after you REGISTER at the SPECIAL LINK.
Buffalo, NY


Thursday, December 5, 2013 at 7:30 PM (EST)
Add to my calendar
Organizer
Buffalo Film Society, Niagara Falls Film Society & Buffalo - Niagara Film Society
The Buffalo Film Society (tm) Niagara Falls Film Society (tm) and Buffalo-Niagara Film Society (tm) are charitable activities of Buffalo International Film Festival, Inc., a 501c3 not-for-profit public charity. All donations are tax-deductible as provided by law.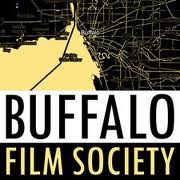 FREE Buffalo Film Society Preview Screening: Disney's SAVING MR. BANKS - Special Ticket Link