FREE Buffalo Film Society Preview MILLION DOLLAR ARM - Special Link

Wednesday, April 16, 2014 at 7:00 PM (EDT)
Event Details
This film is rated PG-13.  Seating is first-come, first-served and not guaranteed so please arrive early.
100 pairs of Tickets!  Act quickly. (A "pair" is good for two people).
here are TWO STEPS to get these tickets. 

Please read ALL of this carefully! Then read it again. It will save you a lot of trouble. Honest.
 
Step ONE:
When you register for this screening, you will receive a CONFIRMATION EMAIL with a Special Buffalo Film Society LINK. The confirmation is NOT a ticket! Don't send us twenty emails asking why it doesn't have the location on it. It won't. You must finish Step TWO to get the ticket. Okay? :-)
If you cheat and share the link with your friends, we'll know and you won't get these anymore. Be fair! This is a free gift.
STEP TWO:
You must FOLLOW THE LINK in the response email and follow the INSTRUCTIONS THERE!
That will unlock the actual screening ticket which you must bring to the theater to be admitted. It will have full information about the theater and time. If you're not seeing the full information about the theater and time, YOU DO NOT HAVE A REAL TICKET YET.
There are a limited number of tickets. When they are gone, the link will no longer work.
You may need to register ONE TIME to get access to the ticket.
IMPORTANT HINT
If what you think is a ticket does not have the time and location on it, it's NOT A TICKET, it's the confirmation. Follow the directions carefully and you'll get a real ticket.
This is a not-for-profit community service activity of our organization. We don't have a staff to answer questions from folks who don't read the instructions. Please be considerate. 

We hope you can make it!
Cheers,
Buffalo Film Society, Niagara Falls Film Society & Buffalo - Niagara Film Society
---
---
Movie Synopsis
Based on a true story, sports agent JB Bernstein (Jon Hamm) finds that business has changed and things aren't going well for his career. In a last ditch effort to save his livelihood he concocts a scheme to find baseball's next great pitching ace. Hoping to find a young cricket pitcher he can turn into a major league baseball star, JB travels to India to produce a reality show competition called "The Million Dollar Arm." With the help of cantankerous but eagle-eyed retired baseball scout Ray Poitevint (Alan Arkin), he discovers Dinesh (played by Madhur Mittal from "Slumdog Millionaire") and Rinku (played by Suraj Sharma from "Life of Pi"), two 18 year old boys who have no idea about playing baseball, yet have a knack for throwing a fastball. Hoping to sign them to major league contracts and make a quick buck, JB brings the boys home to America to train. While the Americans are definitely out of their element in India — the boys, who have never left their rural villages — are equally challenged when they come to the States. As the boys learn the finer points of baseball — JB, with the help of his charming friend Brenda (Lake Bell) — learns valuable life lessons about teamwork, commitment and what it means to be a family.
.
---
---
Support Western New York Arts and Culturals by buying these incredible tee-shirts today!
Silo City (TM) Official Tee Shirt Size: Medium
by
buffalofilmfestival
View more Silo T-Shirts at
zazzle.com
Attendee List
Sort by:

Date

|

First Name
When & Where

Revealed when you get the actual ticket (It will not be on the confirmation email).
The theater name will be on the TICKET you get after you REGISTER at the SPECIAL LINK.
Buffalo, NY


Wednesday, April 16, 2014 at 7:00 PM (EDT)
Add to my calendar
Organizer
Buffalo Film Society, Niagara Falls Film Society & Buffalo - Niagara Film Society
The Buffalo Film Society (tm) Niagara Falls Film Society (tm) and Buffalo-Niagara Film Society (tm) are charitable activities of Buffalo International Film Festival, Inc., a 501c3 not-for-profit public charity. All donations are tax-deductible as provided by law.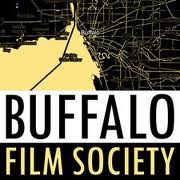 FREE Buffalo Film Society Preview MILLION DOLLAR ARM - Special Link