Description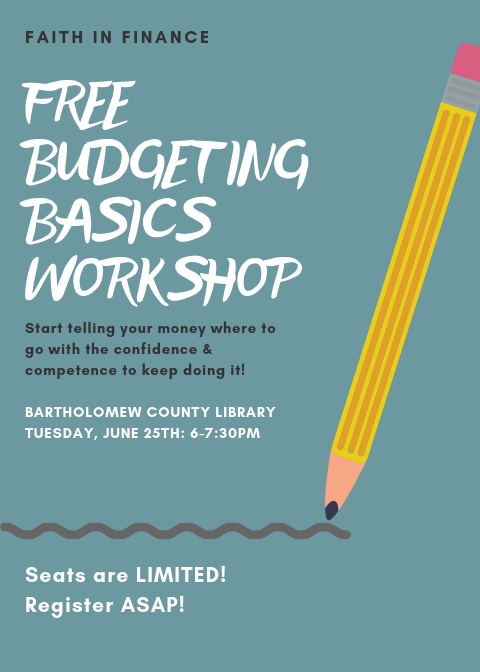 Have you ever looked at your bank account at the end of the month & wondered where all the money went? Are you motivated to start telling your money WHERE to go & WHAT to do? Then this workshop is for YOU.
Join Adrian Hildebrand, Creator & Host of the Faith in Finance Podcast, as she gives you the tools to:
1. Make a PERSONALIZED budget ("Spending Plan")
2. Apply SIMPLE concepts to making that spending plan work EVERY SINGLE MONTH
3. Giving you the competence & competence to take control of your financial future
Join us for a night of fun (Yes, hard to believe a budget can be fun but IT CAN!) & learning!
This event is FREE but SPOTS ARE LIMITED! Please register ASAP so you don't miss out on this. Your future self will thank you. :)
---