Description
NEW TIME: Justin Rudd and his nonprofit Community Action Team (CAT) invite the public to a free, 90-minute "Joy to the World" Christmas concert at 7 p.m. on Sun., Dec. 15, 2019, at Bay Shore Church, 5100 E. The Toledo @ Granada Ave. in Belmont Shore. Doors open about 6:30 p.m., and all seats are general admission (tickets required).

NOTE: Those with tickets must be seated by 6:50. Those without tickets will be admitted at 6:55, if seats are available.

All ages and all sizes of groups are welcome. Proceeds from Rudd's Long Beach Turkey Trot are paying the 25 professional performers, so that guests can enjoy the event for free. The professional talent is provided by the Southern California Brass Consortium. MORE: www.JustinRudd.com/concert

Wheelchair seating for persons using wheelchairs or persons with mobility impairments and their attendants or companions is available. Use the wheelchair ramp/entrance to the left of the main sanctuary doors.

Organizers are asking concert attendees to bring peanut butter, breakfast cereal, boxes of macaroni and cheese, and/or canned fruit that will be donated to the Long Beach AIDS Food Store food bank, or toys and treats for shelter dogs/cats for CAT's Operation Santa Paws (www.SantaPaws.info).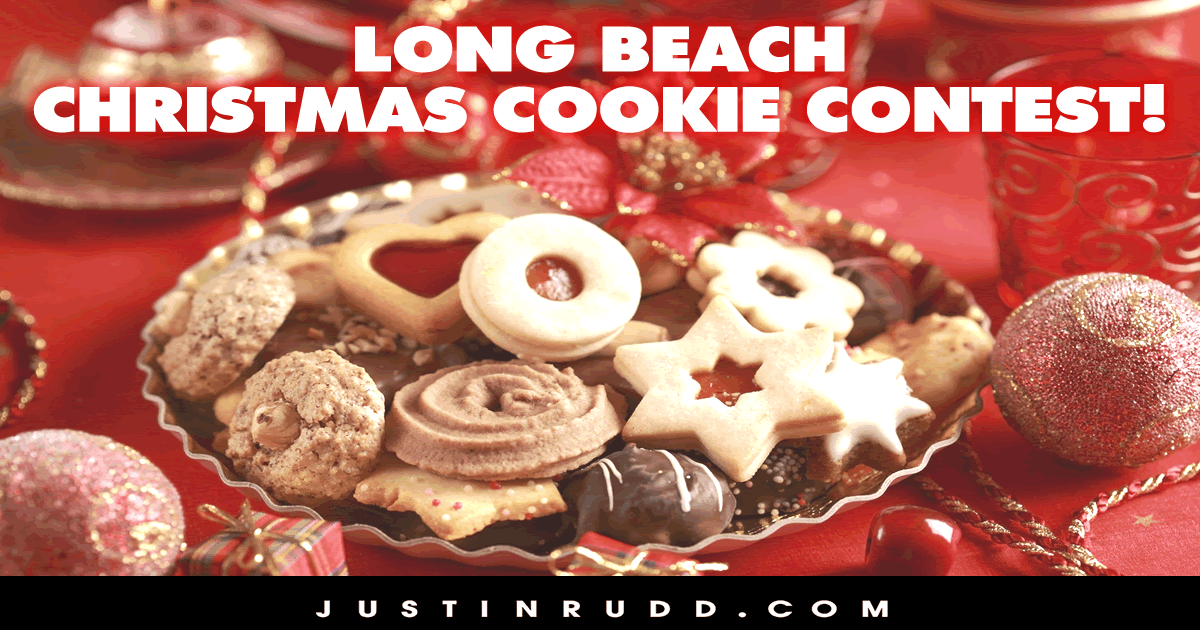 And, for just $5, guests are invited to the optional tasting reception for Rudd's Long Beach Christmas Cookie Contest JUST BEFORE the concert. To enter the cookie contest, see www.JustinRudd.com/cookiecontest.

The ensemble has sample recordings at www.socalbrass.org/media. Video of a song from a previous year's concert: https://youtu.be/DPDIuWmElGs