Description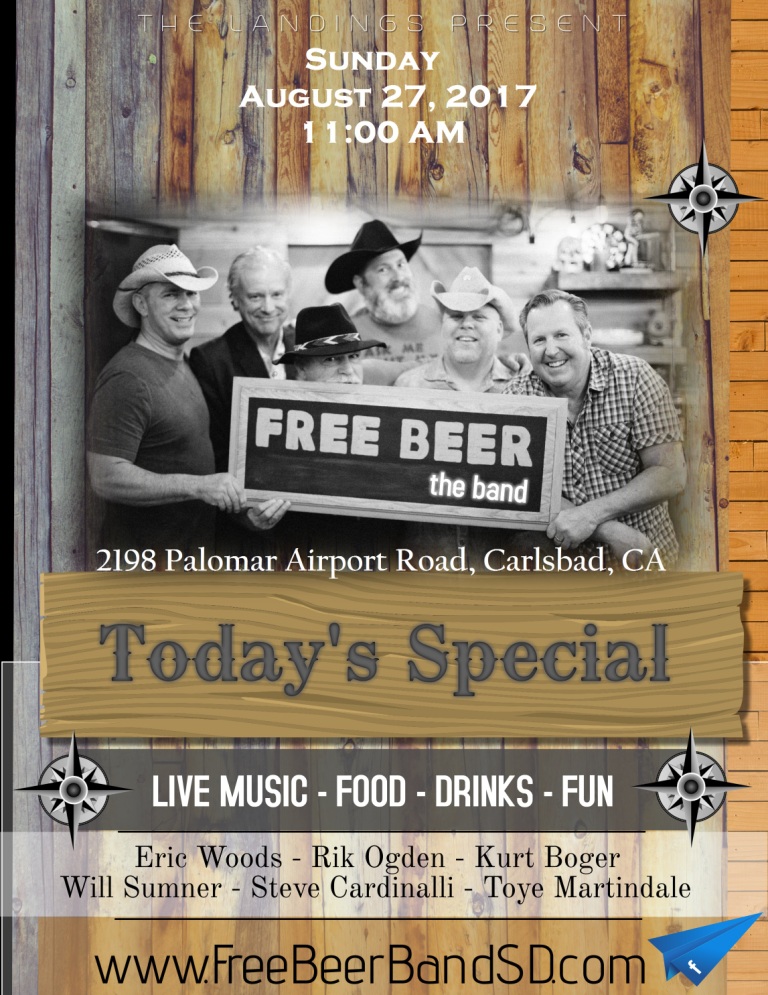 ---
The Free Beer Band is a favorite in North San Diego County and will make their first appearance at The Landings August 27, 2017 at 11:00 AM.
The Free Beer Band will entertain you with an assortment of Country Music Drinkin' Songs.
The Free Beer Band invites you to join them at The Landings and enjoy their indoor or outdoor dining. This is pet friendly location. The food at The Landings is delicious and you can watch the planes taxi while dining.
The Landings is adjacent to the Carlsbad Airport at 2198 Palomar Airport Rd, Carlsbad, CA 92011.
---
Free Beer Band Members:
Eric Woods - Lead Singer and Acoustic Guitar
Will Sumner - Drums
Rik Ogden - Lead Electric Guitar and Backup Singer
Kurt Boger - Bass
Steve Cardinalli - Rythmic Acoustic Guitar, Backup Singer and Manager
Toye Martindale - Acoustic Guitar and Electric Guitar.
---