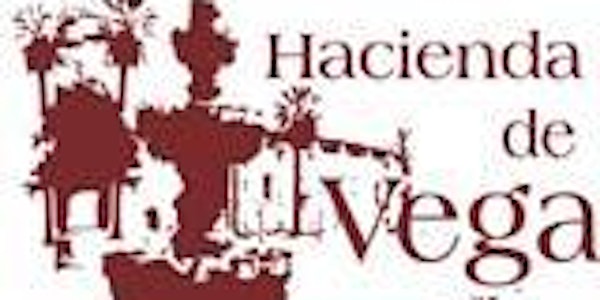 Free Beer Band at Hacienda de Vega
When and where
Location
Hacienda de Vega 5806 Van Allen Way Carlsbad, CA 92008
Description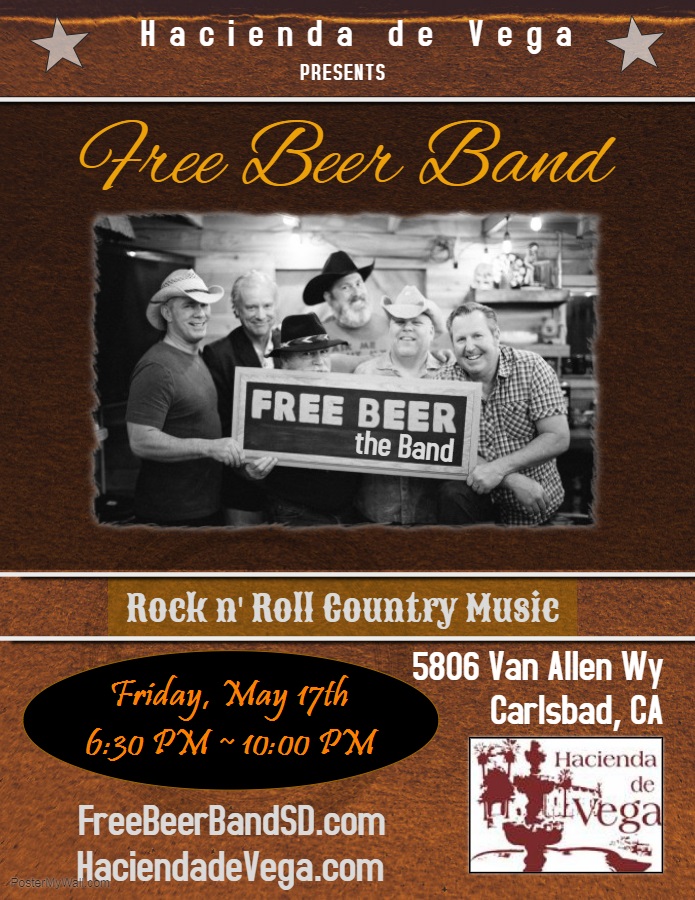 The Free Beer Band plays an assortment of Rockn' Country Music!
The Free Beer Band is a group of great friends that have organically developed into one of the most sought after bands in San Diego County with every venue they have played at requesting return performances.
The Free Beer Band will entertain you with songs such as: "Fuzzy"; "Whiskey Girl"; "Red Solo Cup"; "Things You Don't Say To Your Wife"; "I Like Girls That Drink Beer"; "My Kinda Party"; "Drink It Up"; "I Love This Bar" and many more! Plus, they have a special tribute to our Military Families with "Angry American"
Featuring:
Rik Ogden - Lead Guitar and Back Up Singer.
Rik Ogden is a Music Instructor at Carlsbad Village Music and a master of multiple instruments. Rik is a regular performer at Lamb's Theatre.
Eric Woods - Lead Singer and Acoustic Guitar.
Eric Woods has the voice made for music. A San Diego County Realtor, Eric Woods is by far the nicest person you will ever meet.
Kurt Boger - Bass.
Kurt Boger is a truly a hero amongst us. As a Trama Nurse for 20 years, Kurt has been the Angel that has helped save countless number of lives.
Will Sumner - Drums.
Will Sumner is a Music Instructor at Carlsbad Village Music. An accomplished musician, Will had produced a multiple of CD with songs that have trended Worldwide.
Steve Cardinalli - Acoustic Guitar and Back Up Singer.
Steve Cardinalli is a San Diego County Realtor. He is also the unofficial Manager of the Free Beer Band and the creator of the Ice Chest Amp.
Toye Martindale - Electric Guitar; Mandolin; Ganjo and Back Up Singer.
Toye Martinadale is equally as nice a person as Eric Woods. Toye has a family history of music and is an Authority on Reverse Mortgages. Toye's contribution to the Free Beer Band is unmeasurable!
Special Guest Artist - Sarah Lehmann.
Sarah Lehmann is a phenom of music! Sarah has an amazing ability to master every instrument she touches. The Free Beer Band is lucky to have her musical presence.
The Free Beer Band can be found on Social Media using #FreeBeerBandSD and invites you to join them for fun, live music, laughter, dancing and a beer (or two).