Description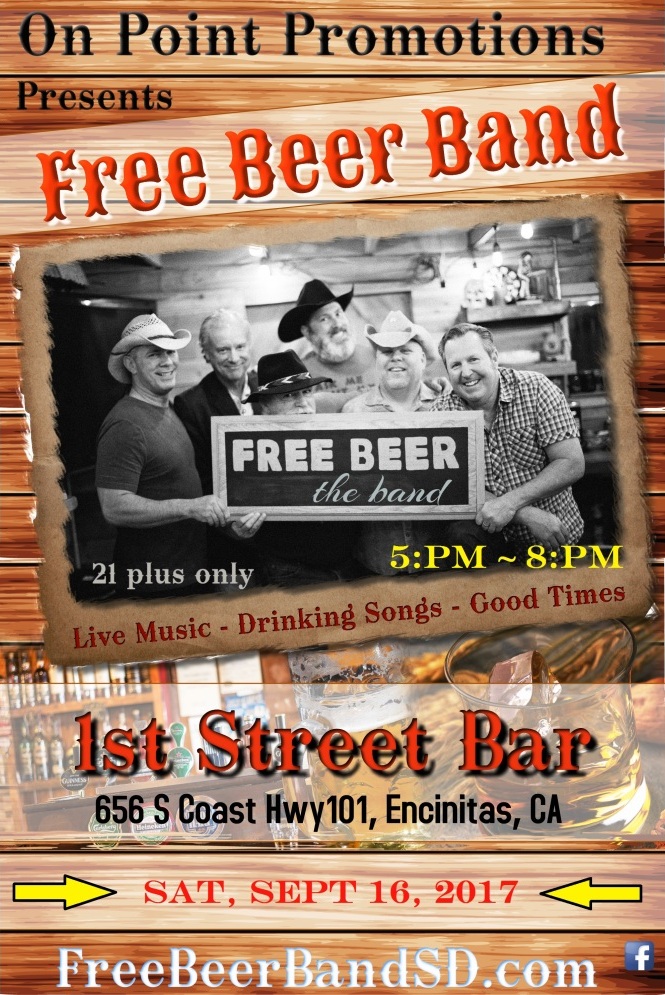 ---
Free Beer Band Members:
Eric Woods - Lead Singer and Acoustic Guitar
Will Sumner - Drums
Rik Ogden - Lead Electric Guitar and Backup Singer
Kurt Boger - Bass
Steve Cardinalli - Rythmic Acoustic Guitar, Backup Singer and Manager
Toye Martindale - Acoustic Guitar and Electric Guitar.
---
The Free Beer Band will entertain you with an assortment of Country Music Drinking Songs. The Free Beer Band invites you to join them for live entertainment, dancing and fun with songs such as:
Parking Lot Party
Fuzzy
That's My Story
Pirate Flag
Red Solo Cup
Things You Don't Say To Your Wife
Angry American
I Like Girls That Drink Beer
Drink It Up
I Love This Bar
Hell Yeah I Like Beer
And many, many more song you'll try to sing and never remember.
---
---