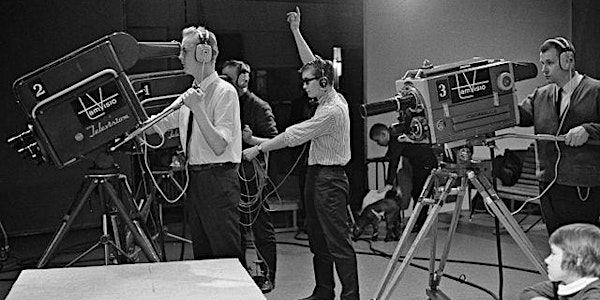 FREE Bay Area Mixer - FILMMAKERS, PRODUCERS, INVESTORS, ACTORS, & WRITERS
Location
MMTB Production Studio, Theater, and Lounge
13 Pacific Ave
Rodeo, CA 94572
AMAZING INFORMATIONAL BAY AREA MIXER AND NETWORKING EXTRAVAGANZA!!!! PITCH, LISTEN, NETWORK!!!
About this event
AMAZING INFORMATIONAL BAY AREA MIXER AND NETWORKING EXTRAVAGANZA!!!! 
Bay Area Information and Pitch Fest for Filmmakers, Actors and All Industry individuals to connect, network and get vital information to help them grow in their careers.  PITCH, LISTEN, NETWORK!!! (FIRST COME FIST PITCH Until We Run Out of Time- COME EARLY!)
Bring your marketing materials- biz cards, fliers etc.
#INVESTORS Hear pitches from filmmakers, see trailers and more!
#FILMMAKERS Talk about upcoming, or current projects, ideas and inspirations! Show trailers, find producers, investors, talent and scripts!
#ACTORS Do monologues or just pitch themselves, connect with producers and filmmakers! (May Remove Mask ONLY During Monologue)
#WRITERS Pitch their stories or finished scripts, connect with many in the industry who may be looking for ideas
#PRODUCERS Find anyone in the Industry to get your project of the ground, or just find a team to get a project going!    
AMAZING BAY AREA MIXER + PITCH & AUDITION EXTRAVAGANZA!!!!
Everyone will have Under 3 Min (more time if less people pitching) :
(First Come First Pitch) - MUST ARRIVE BY 3pm
* Pitch Your Project!
* Pitch Yourselves!
* Show Off Your Skills with a Monolugue
* Show Your Trailer
Who To Look For At This Mixer:
* Investors * Writers * Producers * Actors * Filmmakers *Film Commissions *Entertainment Lawyers *Distributors *ALL OTHER CAST AND CREW
***Learn What Projects Are Happening and Who Needs Who for Their Film Team!
***Learn About Latest Film Challenges and Local Filmmaking Events Plus MUCH MUCH MORE!!!
BRING YOUR BIZ CARDS, FILM FLYERS, HEAD SHOTS and Anything else for our Networking Table. Beer, Wine, Drinks, Food & Snacks will be available for purchase
SLIDING SCALE DONATION at the Door, Get Online and save.  Beer, Snacks, Food, Wine Etc will be available for extra donation
FILM INDUSTRY MIXER DOORS OPEN at 2:00 pm
"PLENTY OF PARKING...
CARPOOLERS please visit our carpool page on facebook at
www.facebook.com/groups/MMTBcarpool to see who you can catch a ride with!!!
--------
EVENT IS Brought to you by 
MMTB- Movie Making Throughout the Bay. More on MMTB- http://www.MovieMakingBay.com/
ALL DONATIONS are VERY APPRECIATED