FREE Bankruptcy, Foreclosure and Real Estate Law Seminar in Van Nuys on Jun...
Description
Please Join Us June 21st!
FREE Bankruptcy,Foreclosure and Real Estate Law Seminar Exclusivley For Real Estate Professionals!
Learn about the different types of bankruptcies and common scenarios you and your clients might face, including issues pertaining to real estate.
The presentation will give an overview of Chapter 7 bankruptcy, Chapter 13 bankruptcy and the difference between the two.
Presented by:
Elena Steers with the Law Offices of Steers & Associates.The Law Offices of Steers & Associates is a full service law firm specializing in debt relief services for individuals and small businesses.
Brian Angelinin with Manning & Kass, Ellrod, Ramirez, Trester, LLP Attorneys at Law. Specializing in all aspects of Real Estate Law.
Common scenarios will also be discussed, especially as they pertain to real estate issues such as, assisting with:
Fianancing after Bankruptcy

Bankruptcy and Investment Properties

Shortsale while in Bankruptcy

Lien Stripping

Hot topics for Brokers and Agents regarding disclosures

Cram Downs

Clients with sales while in bankruptcy

Helping clients' loan modifications proceed while in bankruptcy

Removing clients' junior mortgage liens in a Chapter 13 bankruptcy

Tax Liens

Bankrutpcy and Investment Properties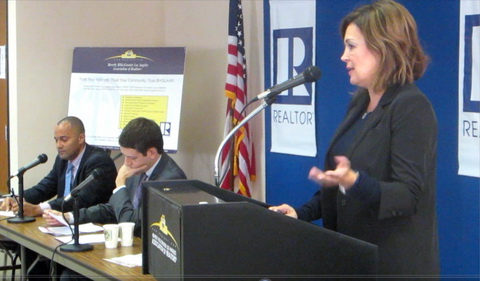 ------------------------------------------------------------------------------------------------------------------------------------------------------


* FIRST 5 TO REGISTER ON EVENTBRITE WILL RECEIVE A GIFT CARD.
*DOOR PRIZES FOR THE FIRST 5 TO ARRIVE AT EVENT.
*DONT FORGET TO BRING YOUR BUSINESS CARD FOR A CHANCE TO WIN RAFFLE PRIZES!