Event Information
Location
World Golf Village Renaissance St. Augustine Resort
500 South Legacy Trail
St. Augustine, FL 32092
Teaching Language to Children with Autism and Other Developmental Disabilities. MARCH 5th and MARCH 6th, 2020, 9:00 A.M. to 3:30 P.M
About this event
A free 2-day workshop for parents and service providers.
The workshop will be held at the Saint Augustine Convention Center at The World Golf Village Renaissance Resort. 500 S. Legacy Trail, St. Augustine Florida, 32092.
Parking is free. Lunch will not be provided. There will be an hour break for lunch.
Participants will gain a greater awareness of Behavior Analysis as a Science of Learning. Participants will acquire the understanding and application of the basic principles of Applied Behavior Analysis. A focus will be on utilizing B.F. Skinner's analysis of Verbal Behavior to assist in the acquisition of language skills for children with developmental disabilities.
Registration is Mandatory. Registration deadline: March 2, 2020
PLEASE REGISTER EARLY; REGISTRATION IS LIMITED
If this Event is Sold Out Please Call: (904) 744-5110
To be placed on wait list or receive information about next workshop.
www.thejerichoschool.org/community-outreach-program
https://www.thejerichoschool.org/wp-content/uploads/2019/10/OUTREACH-STJCO-03_20.pdf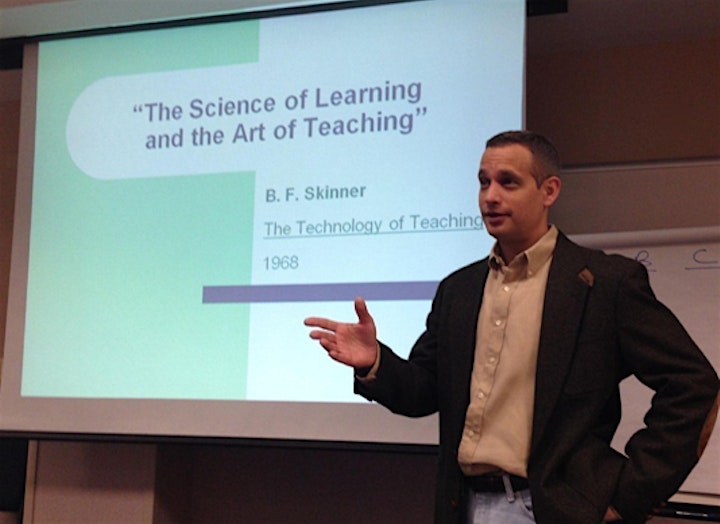 Date and time
Location
World Golf Village Renaissance St. Augustine Resort
500 South Legacy Trail
St. Augustine, FL 32092