Free Audio for Spring Equinox Angel Blessing Circle -Teleclass 6:00 PM

Thursday, March 20, 2014 at 6:00 PM

-

Monday, March 31, 2014 at 7:15 PM (PDT)
Who's Going

Loading your connections...
3 of your friends are going.
Share it to get more people on board!
Share

Sara Haughty
San Francisco, California

Luke Picard
London, United Kingdom

Rick Vespucio
Florence, Italy
Event Details
Spring Equinox


Angel Blessing Circle Teleclass - Free Event

6:00 PM PDT -  9:00 PM EDT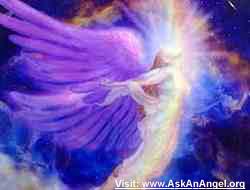 The Equinox is a potent time to meditate, set intentions and invoke our Angels so that we can gather together to receive fresh inspirations and infusions of Angelic energy, wisdom and light to refresh and renew our 2014 Intentions.

Our Angels call these celestial opportunities "Passages of Light" because we make a passage from one level of consciousness and creative power to a higher one. Your Angels will guide you and bless you as you accept more of your Soul's love and creative potential.  Your Angels help you use new levels of 'Soul Power' to manifest your best intentions.
Please join us Tuesday, March 18, at the One Heart One Mind in Sorrento Valley as we invoke and work with your Angels for this Spring Equinox "Window of Power."
Please bring your 5 most important intentions on a 3" X 5" card - for a special blessing process.
Your Angels will assist you with Renewing your 2014 Intentions:
• Receive a Spring "Tune UP" & Spring Cleaning for your Chakras and Light Body

• Maximize Divine Masculine/Feminine  - Yin & Yang - Creative Power
• Utilize The "Angelic Shadow Transformation" process to clear shadow aspects and karmic blocks to your success

• Open your Intuition for Clearer Perception of Your Soul's Gifts & Purpose

• Receive Guidance from your Higher-Self and Guardian Angels 

This is a very powerful Angelic process and you will keep your Angel-Blessed cards for our next circle for continued Angelic support and guidance. You will  work with your Angels to receive Angelic Assistance to  re-energize your intentions for 2014.

Why the Equinox is so potent for Empowering Your Intentions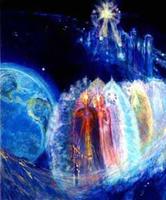 The Equinoxes and the Solstices are the most powerful days of the year for creating new intentions and allowing the Divine to grant us special boons and blessings.


The Equinox is the precise balance point where day and night (light and dark) are exactly equal and in perfect balance. When something is in perfect balance, it takes very little energy to move it one way or the other. This is why the Equinox is such an important sacred day in so many of the world's spiritual traditions. It is the perfect time to set new intentions and apply yourself to positive shift in the direction of greater love and to release and let go of self-limiting fears.


We are in an era where acquiring greater intuitive abilities, clearer guidance, greater support from "Source Energy" is becoming easier with each passing Lunar Cycle.


In the Yogic tradition, we are moving from the age of the Kali Yuga (Age of Materialism) to the Dwapara Yuga (Age of Energy.) The Greeks called these ages the Iron and Bronze Ages (Iron-Bronze-Silver-Gold being the entire cycle.) For more on this, see http://www.thegreatyear.com/thegreatyear/index.shtml. I recommend this information and the DVD for gaining perspective on these cycles of evolution and understanding how the energies we are working with now fit the "Big Picture" of evolution.


If you consciously work with your Angels & the New Moon Energies, you can greatly increase your creative capacity and accelerate your speed for manifesting your most important goals.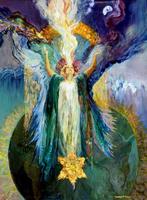 From the Angels...
"The evolution of your consciousness into greater love is the primary reason you have chosen to incarnate. The very obstacles, the very frictions, the very difficulties in the relationships in your life, are the very things that will serve you in the opening to a more loving consciousness. They are the very doorways and gateways that have so far been locked to your approaches. 

They are the places where choices of fear predominate and hold sway. It is time to choose Love in every relationship choice you make.  If you realize each of these blocked places as an opportunity to open a door to greater consciousness, you will approach them from a very different ground of being."


---
Share the Love right now?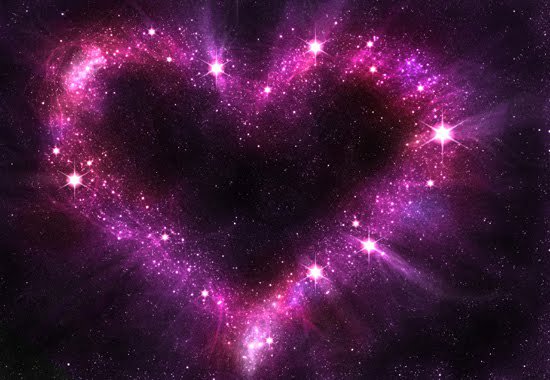 If you would appreciate an opportunity to make a choice of Angelic Love right now,  you can  share the love with a child when you check out by making a donation to the World Family Foundation - http://www.worldfamilyfnd.org/ (video: http://www.youtube.com/watch?v=BLpj0ckFIa8#t=22.) I have contributed to them for years and 100% of all funds go directly for education and support of orphaned children.
This is completely optional and please join us whether you can make a contribution right now or not - your participation is already a huge contribution and powerful choice of Love!


---
What People are saying about Ask An Angel Teleclasses:
Every time I thank my angels and especially after last night's peaceful session, I hear them whisper 'we love you.'"
-Vanessa A.


"I want to say what a great teleclass that was Tuesday night. Christopher has never met me or spoken to me and yet, the quality of the Guardian Angels he described for me was nothing short of amazing. 
-Michelle M.


Thank you! I am manifesting so much at the moment...my work with Christopher is truly paying off!!!
Blessings to you all... 
-Pam G.

Thank you for an incredible Angel Session. Your compassion, sensitivity and sense of humor in delivering my message was truly insightful, amazing, and given with love. It all really made sense when I looked very deep within me. We all have the power to go inside of ourselves but sometimes we don't feel safe doing it. I thank you for providing a safe place to go and to guide me. I look forward to working with you again and you truly are a gifted angel. We are all blessed by your guidance, wisdom, and knowledge.
-Susan L.


I have received huge results from just 2 phone sessions with Christopher. Work issues that I have been working on for 5 years have had major shifts in the past few weeks after talking with him. I feel more grounded and empowered in my life as a result of connecting with my angels. I am inspired by the positive tangible changes within my business and my life. Blockages have been removed and pathways have opened for me. Thank you Christopher. 
-Barbara, Carlsbad CA

Read more about people's experiences at:
http://www.askanangel.org/testimonials


---

FAQ about Teleclasses
Do you want a direct experience of your Angels? Do you want to connect with other people interested in spiritual and personal growth? 
Joining an Angel Circle on the telephone may seem like a stretch for you, but the feedback we've been getting has inspired us to write more and address your questions about teleclasses. Here are some frequently asked questions: 

How is a phone class different from an in-person event? 
Participating in a teleclass is just as powerful and personal as being at an in-person event. For special Intuitive training events, class size is limited to 15 people in most cases, to allow each person to receive individual attention. 

What is it like to be in a class with strangers, with a leader I've never met? 
Most people who join the class for the first time simply feel an intuition that it'd be good for them. Often, they tell us they tried to ignore it for the first few times, but once they take the leap and join the class they're sorry they waited so long. Everyone's experience is different, but we've had nothing but positive comments and have witnessed some very beautiful, soulful exchanges between 'complete strangers.' 

How do the teleclasses work? 
Each person calls a special phone number at the appointed time and enters a code to connect to the group. A special telephone 'bridge' connects us, and you can hear everyone on the call as well as Christopher. It takes a minute to get used to, but everyone is surprised by how much they can feel the loving energy of the Angels and the support of everyone else on the call.   

How do I register? 
The easiest way is register rigth here at Evenbrite!  After your registration is confirmed, we'll send you the dial-in information and preparatory tips. 

---
Here's what a few more have said about Ask An Angel Teleclasses:
 
'My husband and I found the last teleclass extremely rewarding, as did our friends. We feel we were given a magnificent tool, and are excited to give each other a private conversation with Christopher for our birthdays. Thank you again!' 
-A.C. Blackburn and A. Vincelli 

'It's been a good while since I last had the pleasure of being in your class. You are really an awesome teacher and very much appreciated for all the blessings and loving energy you send. I just wanted to connect with you, since I recently am back online. A lot has gone on with me these last months, and I thank God for Angels, and for mentors like you. I PROMISE to be in your next class, no matter what!!!' 
-A. Aldrich 

'Dear Christopher, I really appreciated being with you in the Angel Circle last night. I felt very good. I am glad I found your site and this possibility' and that I decided to join this teleclass. Thanks very much. You felt heart warming, and I know it is right for me to do this.' 
-Annette, Netherlands 

'I was really pleased with the one-on-one support I received during the Ask an Angel teleclass. I had never talked with Christopher before, but he feels like he's someone you've met and have known for a while. He was very considerate to everyone on the class and communicated on an equal basis. I really enjoyed the teleclass format and found it very enriching to listen to the other people's experiences, living in another country & situation and hear Christopher's response to them.' 
-Carmen W.
When & Where

Ask An Angel - International Tele-Event

Receive the call in information after registration.


Thursday, March 20, 2014 at 6:00 PM

-

Monday, March 31, 2014 at 7:15 PM (PDT)
Add to my calendar
Organizer
Christopher Dilts
Spiritual & Healing Studies

Christopher Dilts has facilitated large and small angel gatherings and individual Angel sessions in the Americas and in Europe for over 20 years. Ordained in the Church of Divine Unity after five years of intensive study in spiritual and energetic healing, Christopher has also worked alongside master spiritual healers from many of the world's spiritual traditions.
His travels and studies have provided him the honor and opportunity to learn and practice within Native American, Buddhist, Christian, and Hindu, spiritual communities. He has trained extensively with teachers from the Barbara Brennan School of Healing®, Energy Mastery School®, and the Energy Healing Institute®. He has also attended Doreen Virtue's Angel Therapy Practitioner and Professional Spiritual Teacher Trainings. He has completed the Ananda Certified Meditation Teacher Program, and many other spiritual training programs as well as having practiced yoga for over 20 years.

Angelic Healing Gifts
Christopher combines his training with his own primary gift of helping people to connect with their Angels for guidance, assistance, healing, love and illumination for their next step on their soul's journey.
He is widely recognized and appreciated for helping others to receive personalized messages, inspiration, and the healing energy of the Angels. His style is gentle, humorous sensitive and clear. Communication skills that get right to the heart of presenting issues.
Business & Technology Background
Christopher is also a successful businessman and innovator in the field of computer technology. He has started 5 companies and created strategic partnerships with IBM, Unisys, Motorola and other leading organizations. Drawing upon his extensive experience, he is able to help organizations and businesses accept divine help and assistance in areas essential to prosperous and successful operation.

Organizational Consultancy
He also works with organizational leaders and educators in large and small gatherings to help them align with their highest goals and purpose. He helps them to strengthen the link between their intuition and everyday thinking - leadership skills that are essential to leaders of the future. With these skills he helps organizations shift and expand the perspectives from which they operate. Accessing the succinct messages and guidance of the angels, Christopher can help clients clarify resources, relationships, finances, and express the dreams of their soul and heart.
Free Audio for Spring Equinox Angel Blessing Circle -Teleclass 6:00 PM