Free AT&T "360 Filmmaking & Production" workshops + Raffle! Nov 14 & 15, LA - afternoon & evening sessions

Tuesday, November 14, 2017 at 12:30 PM (PST)
Event Details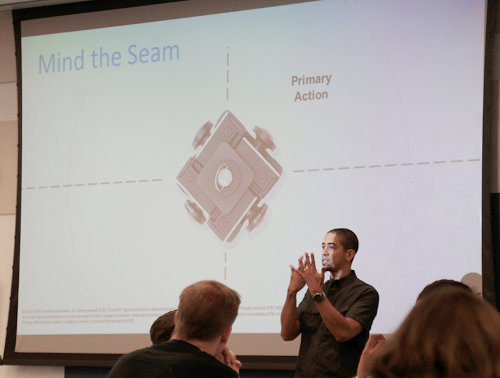 See why over 5,000 people have attended AT&T Workshops! 
360 and VR films: hype or great potential?
When Katherine Bigelow, Academy Award winning director of Hurt Locker and co-director of the 360 film The Protectors, was asked, she responded "If the desire to use it is content-driven and you want to have it be an experiential, totally immersive, empathetic understanding of the subject, then, yes, 100 per cent…What's exciting is how physical it is. It's not passive."
In these free 3-hour workshops, Mike Cuales and Derek Rowe give an overview of 360 video filming and filmmaking, including the equipment needed and the special considerations and techniques used, whether simply shooting 360 video or getting into the unique aspects of directing, filming, acting and editing. Mike and Derek will demonstrate the concepts by shooting an actual scene and then showing the post-production workflow needed to turn it into a 360 video.
When you leave the workshop, you will have the knowledge to create your own 360 videos…and to better appreciate others who make them.  
*** On-site RAFFLE! ***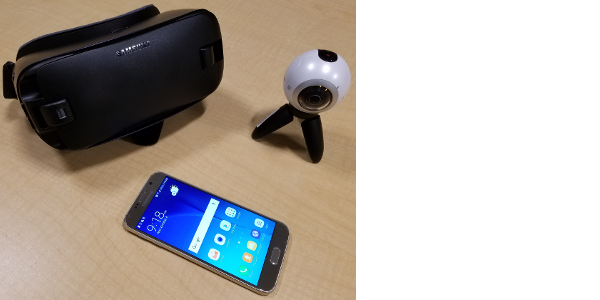 360 Video Kit raffled at each session includes:
    - Samsung Gear 360 Camera
    - Samsung Gear VR Headset
    - Samsung Galaxy Phone
So, join the AT&T Entertainment Group and NextGen Interactions for these special workshops on 360 Filmmaking & Production.
WE ARE HOLDING 4 IDENTICAL SESSIONS, so choose the one that works best for you. Beverages and snacks will be served.
Afternoon: Tue, 11/14
Registration: 12:30 – 1
Workshop: 1 – 4
Evening: Tue, 11/14
Registration: 5:30 - 6
Workshop: 6 - 9
Afternoon, Wed, 11/15
Registration: 12:30 – 1
Workshop: 1 – 4
Evening, Wed, 11/15
Registration: 5:30 - 6
Workshop: 6 - 9
 VENUE
AT&T DIRECTV campus - The Conference Center in LA5
2260 E. Imperial Hwy, El Segundo, CA
FREE PARKING: Free parking is available at the P1 Visitor Parking garage on the DIRECTV campus. The address of the garage is 2222 E Imperial Hwy.  Please do NOT park in the employee garage or other parking decks.  Those garages will charge and we cannot reimburse attendees.  View DIRECTV Campus Map
 Speakers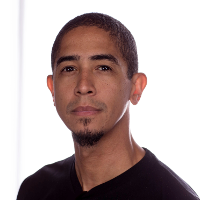 Mike Cuales, Creative Director, NC State University  / Owner, LEVR Studios
In his current role as Creative Director at NC State University's Department of Distance Education and Learning Technology Applications (DELTA), Mike manages a diverse team of multimedia designers. In the past few years, he has focused his efforts on the exploration, production and application of interactive 360º VR video in higher education courses and University-wide initiatives.
Outside of the University, Mike has worked with many commercial entities as well as the North Carolina Museum of Natural Sciences, Museum of Art, City of Raleigh Museum, Research Triangle Park, Duke Marine Lab and RTP STEM in the Park to explore applications for virtual reality in entertainment, marketing, STEaM outreach and community engagement.  In 2015, he launched LEVR Studios LLC, a startup focused on 360 VR video design, production and consulting. Among other projects, in partnership with filmmaker Arthur Earnest he created a series of documentary-style 360 films for the NC Museum of Art. In 2016, Mike partnered with Derek Alan Rowe from WildEyesVR to develop a series of science-based VR field trips for kids of all ages. One of the films produced, BugVR, was exhibited at the NC Museum of Natural Sciences BugFest event which was attended by over 35,000 visitors. He has hosted VR-based exhibits for thousands of attendees during events like BugFest, Ansel Adams Masterworks, NC Museum of Art's Educators Expo and a range of STEM Expos for K-12 education.
Mike has taught animation and digital imaging at NC State's College of Design and teaches VR workshops for NextGen Interactions. He pioneered a 360 VR video production course at Duke TIP and has presented at SXSWedu (two years), UNC Cause, Liberact, HOW Design, Hopscotch Design, Art of Cool, RTP 180, a Future of VR in Education panel sponsored by the Morehead Planetarium and the 2017 Digital Libraries conference.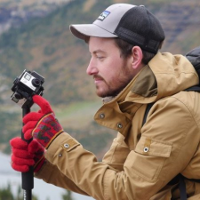 Derek Rowe, Director/Producer, Doctrine Creative
Derek is a Director/Producer at Doctrine Creative. In that role, he is involved in almost every aspect of the business, from creative direction on each project to marketing to business management.
He has over 10 years' experience in the digital media industry, growing from a graphic designer to a web designer, a video editor, a film director, and now a virtual reality producer. Derek has worked with Disney, Nickelodeon, TLC, plus many other independent projects. He has produced/directed three feature length films, TV pilots, and for the last two years has been capturing the US National Parks in 360° Video.
Derek is dedicated to producing media that inspires the world and currently believes that immersive media is the most effective medium for bringing about change.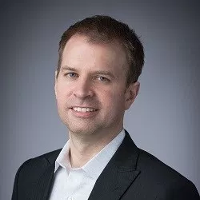 Jason Jerald, PhD, Co-Founder & Principal Consultant, NextGen Interactions
Jason Jerald, author of The VR Book: Human-Centered Design for Virtual Reality, managed the creation of these workshops. (Jason will not be speaking.) 
Jason has been creating VR systems and applications for over 20 years with over 70 VR-related projects across more than 40 organizations. In addition to his primary role at NextGen Interactions, Jason serves on multiple advisory boards focusing on VR technologies and is Adjunct Professor at Duke University. Jason earned a Bachelor of Computer Science degree with an emphasis in Computer Graphics and Minors in Mathematics and Electrical Engineering from Washington State University. He earned a Masters and a Doctorate in Computer Science from the University of North Carolina at Chapel Hill with a focus on perception of motion and latency in VR. Jason holds over 20 publications and patents directly related to VR.
Have questions about Free AT&T "360 Filmmaking & Production" workshops + Raffle! Nov 14 & 15, LA - afternoon & evening sessions ?
Contact AT&T Developer Program
When & Where

AT&T DIRECTV - The Conference Center in LA5
2260 E. Imperial Hwy
El Segundo, CA 90245


Tuesday, November 14, 2017 at 12:30 PM (PST)
Add to my calendar
Organizer
AT&T hosts both developer and creator competitions, as well as workshops.  Please join us at one of our free events listed here.  The full event agendas are in the Eventbrite description.  Also, check out the AT&T Developer Program for more information about our platforms.  See you soon!