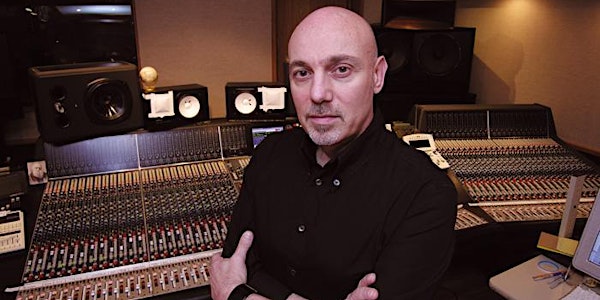 FREE | Alt Pop Mix, w/ Joe Chiccarelli (Strokes, Elton John, White Stripes)
One of the top rock producers walks us through the mix of a song by LA alt-pop duo Cayucas. ***Live Q&A with Joe around 3 pm ET!***
About this event

Thanks to IK Multimedia for allowing us to make this presentation free to the public.
Joe Chiccarelli is a ten-time Grammy and Latin Grammy Award-winning producer/engineer/mixer whose credits include such artists as Tori Amos, Beck, U2, The Strokes, The Killers, Elton John, The Shins, The White Stripes, Morrissey, Alanis Morrisette, Jason Mraz, Juanes, Julieta Venegas, The Raconteurs, Cafe Tacuba, and My Morning Jacket.
WHAT IS MIXCON?
MixCon is a free educational event for musicians and aspiring producers/mixing engineers. Its goal is to advise them on the art of mixing, the science it's based upon, and the techniques top engineers employ to shape the sounds in the directions they envision, and to make them coexist in a balanced fashion.