Description
We understand! You want the best for your growing kids—but you don't want to break the family budget.

That's why we created our community events where you and your friends can SAVE MONEY on kids' clothes, toys, shoes, and equipment—in one safe, clean, organized place.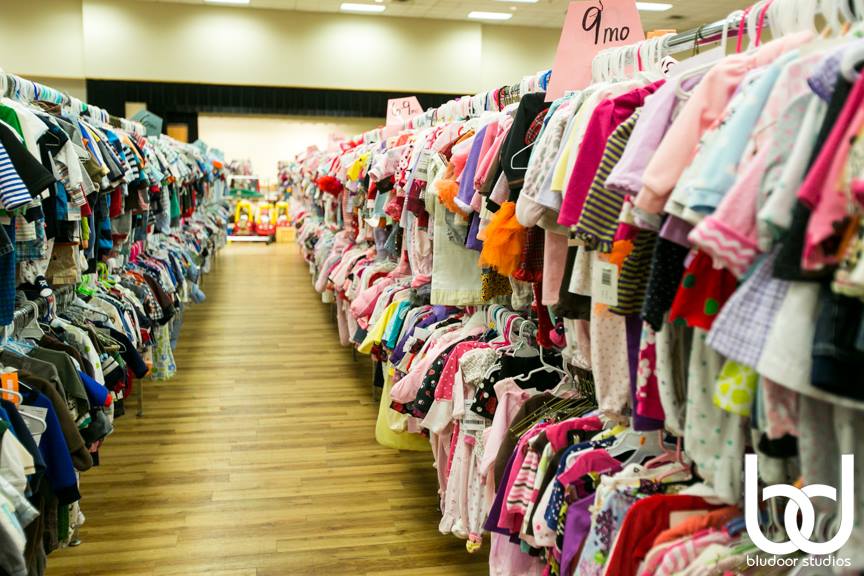 Shop:
Thursday, August 9th - PRESALE EVENT!* Separate Ticket Needed. Times vary.
Friday, August 10th - 9 am to 7 pm
Saturday, August 11th - 8:30 am to 10 am $5 admission & 10 am to 6 pm free - 50% Sale!
Sunday, August 12th - 9am-12pm 50% SALE!
*Thursday is a KID-FREE shopping event until 6 pm. Babies under 12mos are allowed.

For more information about our event visit our website - www.nrichlandhills.jbfsale.com
---
If you would like to shop BEFORE the public to get the biggest selection and the best prices purchase a
PRESALE Ticket!

What items are for sale? Clothing, shoes, toys, books, games, baby and nursery equipment and gear, outdoor and ride on toys, strollers, car seats, cribs, maternity and nursery items, room decor and much, much more!
What methods of payment are accepted? We accept Cash and major credit cards.

Is there an admission charge/fee? Admission is $3 at the door for adults only on Friday.
Who shops at the sale? New & Expecting Moms, Grandparents, Teachers and any family with children

What is the 50% off sale? On Saturday and Sunday of the sale, most (but not all) remaining items are marked half off their listed price.
What is a presale, and who is eligible to attend a presale? The presale is an EXCLUSIVE opportunity to shop at Just Between Friends BEFORE we open to the 'general' public. Presale passes are for sale to the public
-- SEE ABOVE for link to more information.