Description
Khalid Rahmaan (Brooklyn Comedy Festival) presents Electric Laughs, the best free comedy show in not-quite-gentrified Brooklyn! This month, we've got standup from a bunch of our NYC favorites, including a Surprise Guest from the tee vee (shuuuush).
Doors: 8 PM. Be on time. Seats go very quickly.
- No Cover
- Free Beverages
@ElectricLaughs on Twitter and Instagram
AGE 21+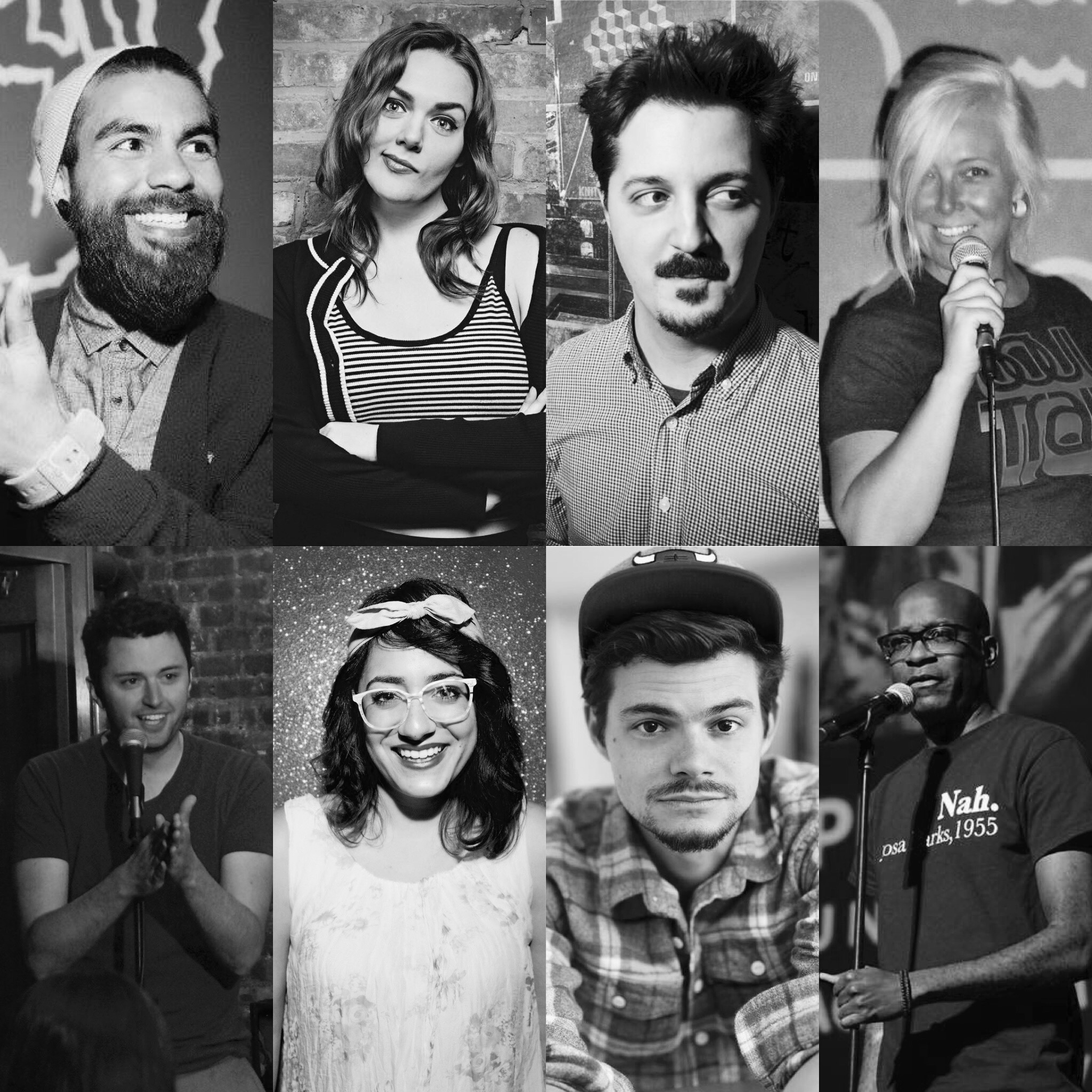 Clockwise from top left: Rojo Perez, Sally Ann Hall, Brian Parise, Kendra Cunningham, Khalid Rahmaan, Thiago Macklin, Marlena Rodriquez and Brendan Fitzgibbons.