June is Men's Health Month. Join us on Father's Day for our family wellness celebration. Lead by example so your child becomes the example.
About this event
Hybrid Edition (Virtual & Onsite) Presented by GMC
Join Fit Fathers for a Live Interactive Workout on Facebook
Log-on to www.FitFathersDay.com for the live stream
Sunday June 20, 10am -12pm EDT
You can Attend In-Person at:
Silver Spring Civic Center, At Veterans Plaza
8525 Fenton Street, Silver Spring, MD, 20904
(Rain or shine Event takes place under the pavilion)
*Arrive at 9:30 am for check-in and bring an exercise or yoga mat
Hosted by Fit Fathers Founder Kimatni D. Rawlins
Tunes by DJ Blinks
Activities
10:00 am - Wellness Remarks
10:05 am to 10:20 am - 300 Calorie Burn w/ GymJonez
10:25 am to 10:40 am Glute Camp w/ SoFITfia
10:45 am to 11:00 am - Full Body w/ Michaelangelo Bance
11:05 am to 11:20 am - Boxing Basics w/ Vic, The Boxing Guy
11:25 am to 11:40 am –Vinyasa Yoga w/ Kseniya Tsoi
11:45 am – 12:00 pm Zumba Fitness w/ 93.9 WKYS Host Jackie Paige
12:00 pm - Closing Remarks
#FitFathersDay #FitFathers
Presented by GMC
in conjunction with community and media partners:
Bose, Men's Health Month, Michelin, Meatless Monday, Turtle Wax, 93.9 WKYS fm, MAJIC 102.3 92.7, Praise 104.1 fm, Hip Hop Fathers, and the Physicians Committee for Responsible Medicine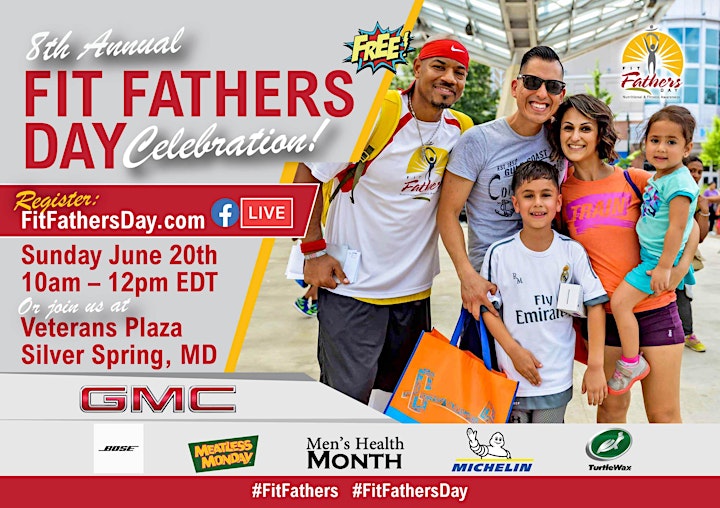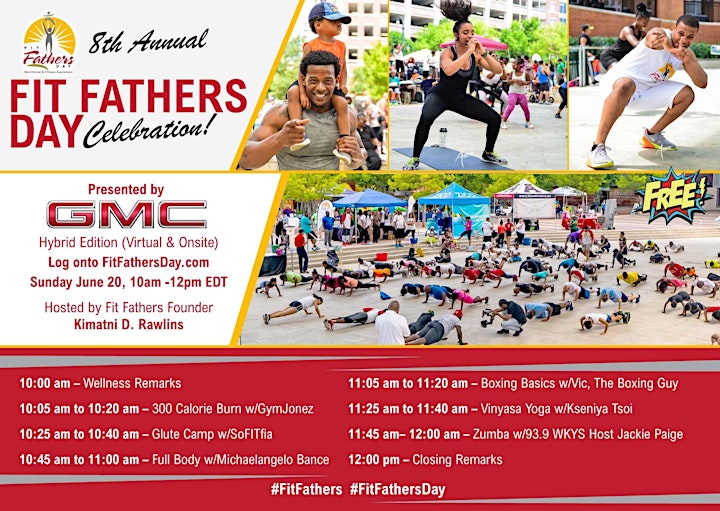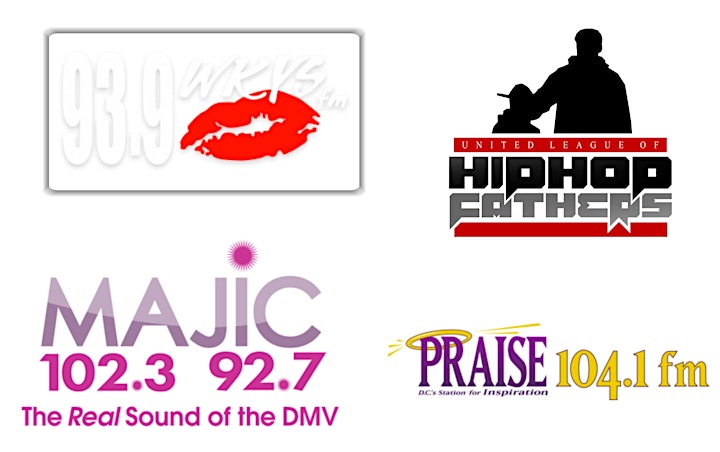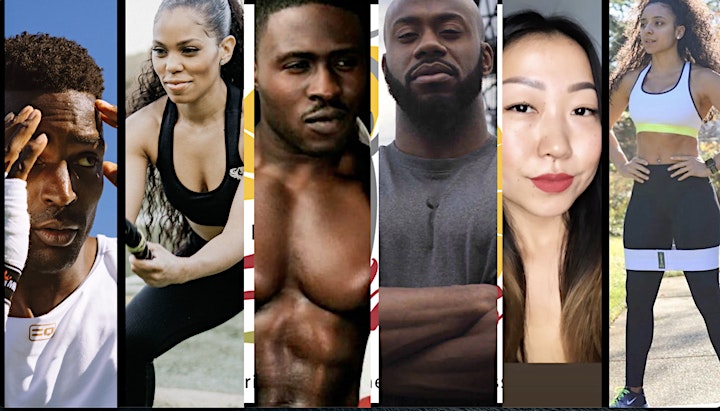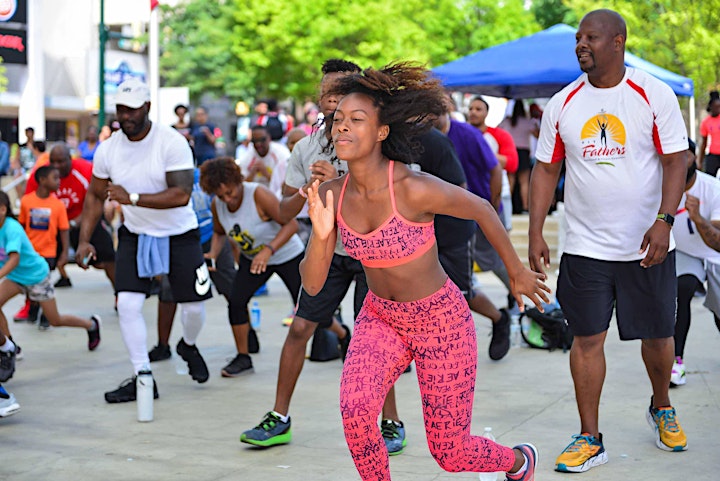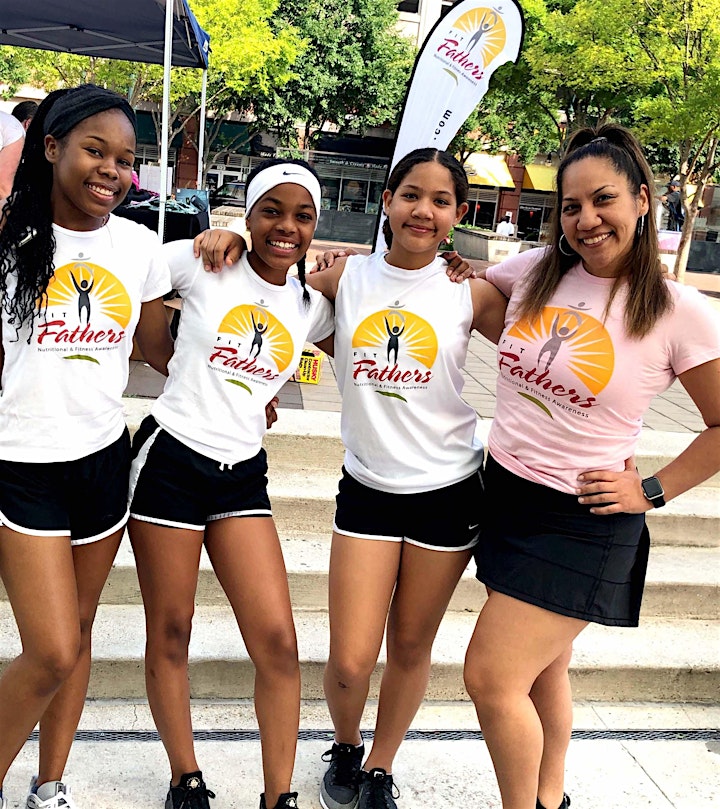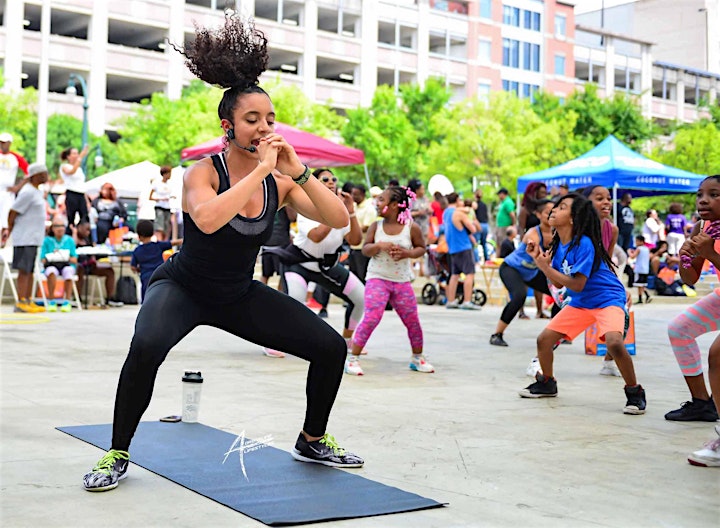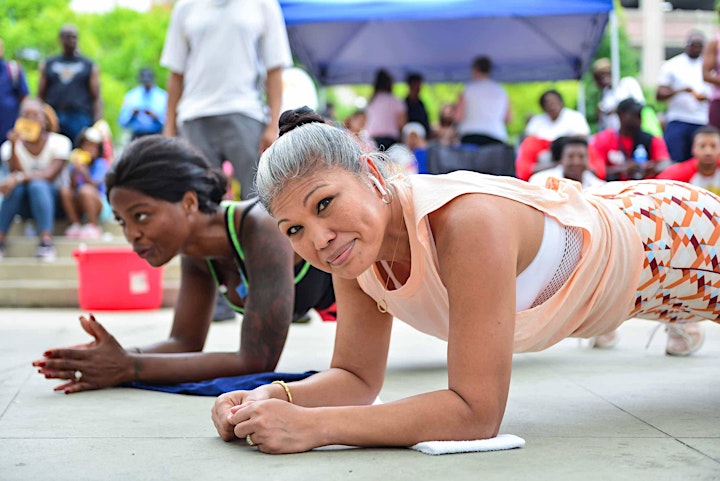 Organizer of Free - 8th Annual "Fit Fathers Day" Celebration: Hybrid Edition
Fit Fathers is a 501c3 tax exempt, not-for-profit corporation that educates and activates through engaging information on positive health, fitness tips, nourishment strategies, and overall wellness. We enlighten families with platforms for eating nutritional foods and incorporating stimulating activity in their daily regimen, while encouraging healthier lifestyle habits. Dads who exercise consistently, eat clean, and energize their physiques can live longer and  stronger.
Eat clean, stay active, and energize your life!