Description
5 Day Fire Starter
Focused * Intentional * Relentless * Energized
This motivational session is about to expand, challenge, strengthen and inspire the fire in you! I will provide you with the mental "software" to resolve and eliminate the hurdles to accomplish your goals.
You will receive a: Complimentary 5 Day Fire Starter Plan
If you commit to it you will ignite a new energy for your goal!!
"You have Fire Within You and We Want to Ignite It"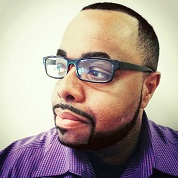 WILLIE BJ WILLIAMS- (Inspire The Fire Inc.)
Is a best-selling author, corporate trainer, and mindset coach, leadership and personal development speaker. For over 10 years, he has been dedicated to uplifting, inspiring, and developing teams in every industry. He has created proven methods to increase productivity and boost morale amongst teams. He has authored four books, and has over 12,000 hours of study. With that passion, he created Inspire The Fire, Inc. to ignite a fire within any organization and propel them towards success.
We have had the honor of training thousands in Fortune 500 companies and non-profit organizations and we look forward to working with you next!
http://williebjwilliams.weebly.com/
Call (563) 999-1127
Access Code: 378647
E: c40itf@gmail.com
Date and Time
Location
Refund Policy