Description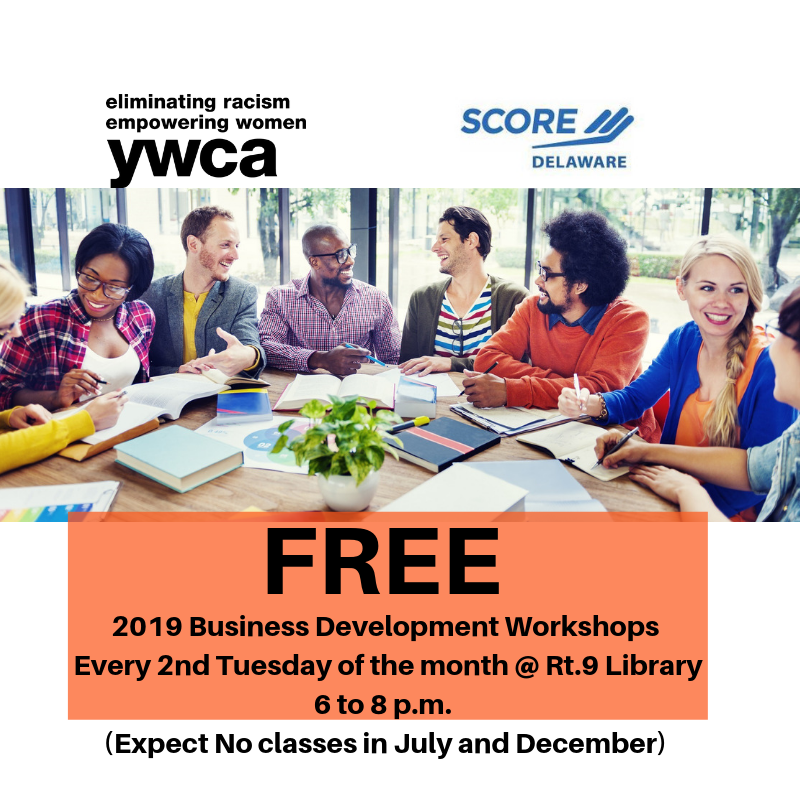 SCORE Delaware in partnership with YWCA Wo(men) Achieving New Directions Program in order to provide FREE ongoing business development workshops to the public.
The workshops will be held every 2nd Tuesday of the month in 2019 from 6 to 8 p.m.
NO class in JULY or DECEMBER.
Location: Rt.9 Library , 3022 New Castle Ave, New Castle, DE 19720 - FREE parking
Classes are free, yet please RSVP.
Check out what classes we have in store! So much is in store:)
1) Business Plan - The Basics - Financials - Feb 12
2) Business Plan - The Basics - Text - Mar 12
3) So you want to be an Entrepreneur - Apr 9
4) Business Idea Assessment - May 14
5) Start up Basics - Jun 11
Questions? Connect with Vanity Constance - vsanders@ywcade.org