Description
http://brandentrepreneurs.com/
2016 FREE BUSINESS BOOT CAMP- SFO Edition
Hosted By Forbes 30 Under 30 Entrepreneur-Christine Souffrant Ntim
---
Date: Tuesday, September 6, 2016, Time: 9:30am-2:30pm
9 am-Registration
9:30-Opening Remarks
Orientation
Where to start 101- How to launch company in 24 hours
The Basics 101- How to Ideate, test, & Pitch in 7 days
9:45-10:15am- Product Development 101+ Customer Acquisition 101
15 Minute Workshop-
15 Minute Q/A session
10:15- 10:30am- Break
10:30-10:45am Legal 101 (1 Speaker)
10:45-11:15am Press & Marketing 101 (1 Speaker)
15 Minute Workshop- Pitching, social media campaigns, press, and PR, event management
FireSide Chat- Press, Media & Entrepreneurship
11:15-11:45pm Funding 101 (3 Speakers)
10 Minute Workshop- How to raise capital via crowdfunding, crowd equity, and unconventional methods
10 Minute Workshop-Funding angel & VC investment
Panel of Perspectives
11:45-12:30 Lunch Break
12:30pm-1:00pm Branding 101 (3 Speakers)
Speaker Keynotes
Spotlight Entrepreneurs
1:00-2:00pm Startup Ecosystem Panel 101 (4 Speakers)
10 Minute Workshop on how to leverage startup ecosystems
Panel of Perspectives
2:00-2:15pm Mental Engineering and Entrepreneurship (1 Speaker)
2:15-2:30pm Closing remarks
2:30pm- Networking event TBA + Draper U Tour
---
Venue Host Partner

---
HOST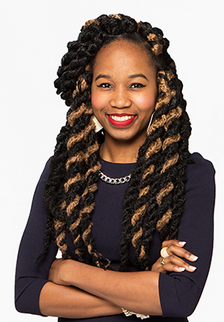 Christine Souffrant Ntim is a Haitian-American entrepreneur with over 7 years business management experience across 30+countries. She was selected for Forbes 30 Under 30, AdAge 40 Under 40, and Caribbean Change Makers 30 Under 30 in 2016. She speaks on leadership, disruptive entrepreneurship, and social impact at the United Nations, TEDx, European Forums and over 20+ global conferences each year. She also interviews top influencers in the Middle East as the Managing Director of Startup Grind Dubai, powered by Google for Entrepreneurs. Her entrepreneurial journey started with Vendedy a social network connecting global travelers to street markets. The innovative platform was featured in Forbes, Entrepreneur Magazine, Huffington Post, Inc Magazine, IBM Global Entrepreneur, Microsoft, the Clinton Global Initiative, Master Card Priceless Pitch, SheKnowsMedia Pitch, Chivas Venture Million Dollar Prize, Forbes Million Dollar Prize Top 40, SOCAP Gratitude Network, Rent the Runway Project Entrepreneur and Digital Entertainment World. Her efforts to digitize the $10 trillion dollar street market economy has been recognized by top influencers of Singularity@NASA and Draper University. Today, Christine is well recognized as a speaker, traveler and serial entrepreneur who builds startup ecosystems for entrepreneurs. Her global initiatives include BrandEntrepreneurs.com (the leading platform of free resources for startup founders), CaribbeanStartups.com (accelerates 100 startups to market each year), and WeStartupHaiti (the central hub for Haiti's entrepreneurs).For fun, she travels and binge watches top business shows with her husband and beautiful baby girl.
HOST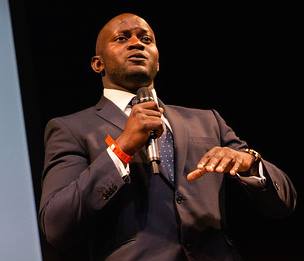 Einstein Ntim is a leading influencer within startup development networks from Silicon Valley to Africa. As the founder of 2 healthcare startups Bloomer (which leverages exponential technologies to tackle disease) and Enabled International (which leverages AI robotics to digitize data systems in hospitals)- Einstein was able to amass several partners from Singularity, Draper and other silicon valley based groups and launch platforms that support entrepreneurs from emerging markets. Prior to his work in the USA, Einstein completed a career in banking (UBS, Statestreet), authorship (writer of "A New Way"), military (UK), business (care home manager), ministry (Methodist Church minister) and professional sports (National Rugby Squad) in cities within London, China and India. He is a graduate of the London School of Economics (LSE).
---
Legal 101 Speaker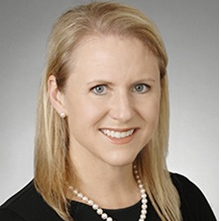 Debra Vernon is a corporate lawyer at DLA Piper who advises tech companies in Silicon Valley. She has represented notable emerging growth companies and investors for 20 years since attending law school at Stanford. Her practice centers on corporate formation, venture financings, mergers and acquisitions and public offerings, with an emphasis on cross border transactions which leverage DLA Piper's global platform. DLA Piper has offices in over 30 countries and employs over 5,000 attorneys worldwide.She is the founder of LabGirls, a nonprofit committed to helping elementary school-age girls develop a lifelong passion for technology. She also is a member of the founding board of directors of Athena Alliance, an organization dedicated to increasing gender diversity on corporate boards. She was named a2016 Women of Influence in Silicon Valley Business Journal.
---
Press & Marketing 101 Speaker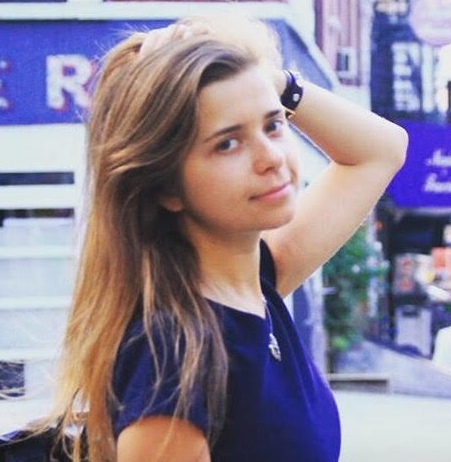 Masha Drokova, entrepreneur and publicists with 12 years in PR.
Masha started working at 15 years old, and until now, she has gained the experience of an entrepreneur and executive working in business, social and political projects across 50+ countries in Europe, Asia and Americas. She became the leader of the largest youth movement (100K+ participants) in Eastern Europe at the age of 17, and performed multiple social actions and projects while working with journalists as a spokesperson at that time. Later she founded her first business — social media and branding agency.Broadening her experience, Masha became interested in science, and kickstartered Russian Quantum Center, non-profit scientific institute. Then she continued her path in PR, working as the PR Director of Runa Capital venture fund, where she transformated an unknown VC firm into the most well-known and reputable VC fund with investments in Eastern European tech companies. At Runa Capital, she advised and helped more than 30 portfolio startups to launch their products, do PR, marketing, business development and HR. Later, as a Vice President, Masha led global communications for Acronis (data protection company with 700+ employees with over $200M annual revenue) where she ran PR activities across 18 countries managing dozens of agencies and million dollars budget. Masha Drokova, is on the Business Insider 50 Top PR list
http://www.businessinsider.com.au/the-pr-50-2014-9
Masha's experiences has helped her to build her own international PR Studio, with offices in New York and Moscow, that focuses on emerging tech companies. As an angel investor, she is looking for perspective tech projects which help to improve life's solving social and business problems. Masha is also a popular blogger with 60K+ followers.
---
Funding 101 Speaker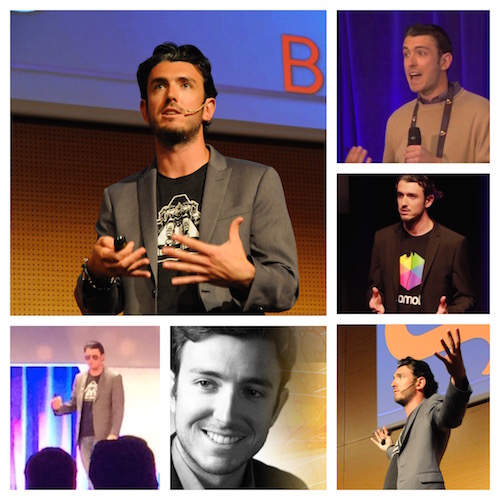 Daring mighty things, Brinkley Warren is a serial-entrepreneur and creative producer. He has launched and co-founded multiple companies in a wide-range of industries including innovation management, gaming and sports entertainment, music, advertising, robotics, genetics, mobile commerce, and artificial intelligence.
Most recently Brinkley co-founded MegaBots, Inc. to launch an international sports league of giant, human-piloted robot combat that will accelerate innovation in the robotics industry, develop futuristic human/machine interfaces, and unite the world with a transmedia storytelling franchise that inspires the next generation of the maker movement, and that blurs the line between reality and augmented reality through unprecedented audience participation. Prior to MegaBots Brinkley was the CEO of a social gaming startup in New Zealand focused on sonic augmented reality.Brinkley is a frequent speaker on hacking global culture, the future, lean startup methodologies, the future of gaming & entertainment as well as applying exponentials to produce scalable positive impact. Brinkley also serves as an advisor to global leaders and companies who are seeking to create strategic impact and drive scalable disruptive innovation from the edge. His work has been featured by CNN, CNBC, Fast Company, NBC, Popular Science, Playboy, The Guardian, Top Gear, Discovery News, NPR, and the Wall Street Journal among others. Brinkley is an award-winning artist, a Fulbright scholar in the field of art and design, and holds both an MFA and an MA. He is also a graduate of Singularity University where he served first as a class speaker and later as a lean startup advisor to SU Labs and the Global Solutions Program. Early in his career Brinkley held positions at CNN, Discovery Channel, and Cabin Creek Films as a journalist, producer and documentary filmmaker. His first company was a music production startup in college where he had the opportunity to produce music for over 300 artists, including two grammy-award winners.
---
Funding 101 Speaker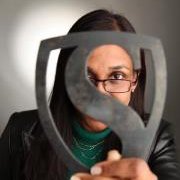 Laina Raveendran Greene, Founder, Angels of Impact and GETIT Inc
Laina Raveendran Greene is founder of GETIT Inc, an international business planning and strategic marketing consultancy based in Silicon Valley since 2000 and is co-founder of Angels of Impact (www.angelsofimpact.com) an impact network focused on women social entrepreneurs. She is also Senior Adjunct Lecturer at the Strategy and Policy Department, Business School at NUS as well as Asst Director of the Asia Center for Social Entrepreneurship and Philantrophy. She also serves as Goodwill Ambassador for Unltd Indonesia and was formerly Senior Advisor to Ashoka in Indonesia. Her work experience spans 25 years in the telecom industry with a focus on Green ICT and bridging the digital divide in developing countries. Among some of her accomplishments, she has helped to shape Internet Policies in countries in Asia
---
Branding 101 Speaker (Entrepreneur Spotlight)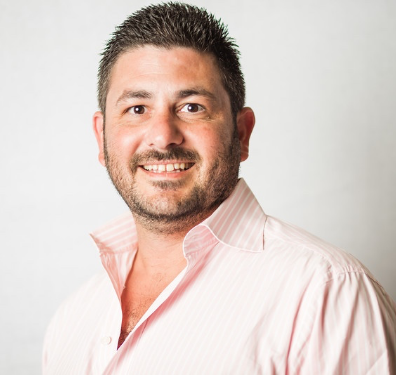 Kyle Silvestro, Founder and Chief Executive Officer SyTrue and Adjunct Facility Singularity University. Kyle Silvestro is a national thought leader in Clinical Natural Language Processing, Semantic Interoperability, Medical Informatics and the use of semantic technologies in healthcare. As of December 2012, Silvestro has been pioneering a new clinical analytics platform, branded as SyTrue. As CEO and founder of SyTrue, Silvestro is helping shape and change the healthcare industry, as we know it. This remarkable business and clinical intelligence platform has finally created a pathway enabling physicians to be proactive in providing necessary care while improving outcomes and patient satisfaction --by drawing from transcribed reports, EMR notes and multiple other sources in seconds, SyTrue permits insurance providers, health systems, physician groups, clinical research organizations and pharmaceutical companies to mine clinical date where earlier, only billing or EMR-keyed data was available. In the recent past, Silvestro has worked with leading healthcare organizations in the utilization and adoption of NLP for meaningful use, clinical research, computer assisted coding, interoperability, semantic search, and other healthcare-critical projects. Silvestro is a frequent speaker on the use of NLP and its role as a catalyst for enabling HIE adoption. For over a decade now, Silvestro has worked alongside industry leaders in transcription, quality, revenue cycle management, interoperability, computer-assisted coding, electronic medical records, and in the adoption of Clinical NLP.
---
Branding 101 Speaker (Building Relationships)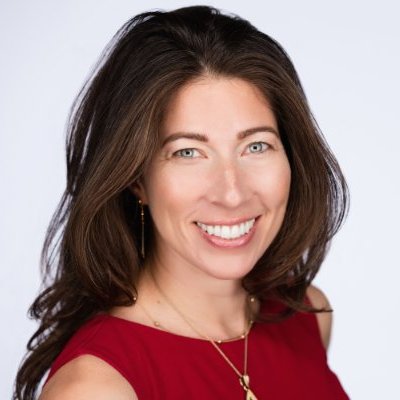 Monica Phillips is a Client Development Executive at DLA Piper, a leading global law firm. She has a passion for technology and women's leadership and 18 years of experience developing and executing strategic initiatives to help organizations identify and expand successful lines of business and strengthen client relationships. As a certified professional co-active coach, she has proven success working with corporate executives and entrepreneurs on team culture, business growth, and strategy. She mentors entrepreneurs and the start-up community through Draper University, Founder Institute, Cal Poly's Center for Innovation and Entrepreneurship, RocketSpace, and as a founding coach of The Coaching Fellowship.She is the host of a weekly radio show/podcast, Powerful Conversations, featuring interviews with thought-leaders from across industries. Follow her @bodegabay1 or connect on LinkedIn.
---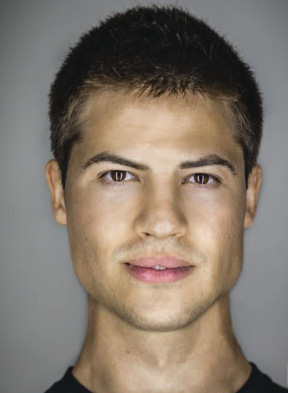 Branding 101 Speaker (Entrepreneur Spotlight)
Michiel Rauws is the co-founder and chief executive officer of X2AI, after gaining experience in corporate finance, mergers and acquisitions, risk insurance, and innovation working for a variety of companies, including IBM and Marsh and McLennan. X2AI's mission is to provide affordable, quality mental healthcare, regardless of income or location. One of their most well known projects aims at providing free psychological support to Syrian refugees in Lebanon. Our work for refugees in Lebanon was covered
over here in The Guardian
,
on BusinessInsider
, and on video by
Reuters
.
---
Startup Ecosystem 101 Speaker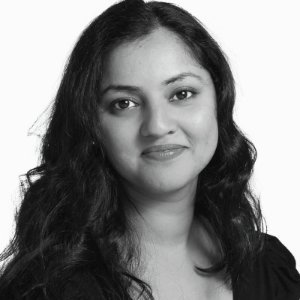 Anitha Vadavatha is a global strategist, innovation & partnerships architect, and an entrepreneur. She is the founder of Misu Labs, an innovation & growth company, and has had a checkered career with 15+ years in management consulting & industry, working for global corporations and startups. Anitha is deeply engaged with community & social impact organizations on entrepreneurship, technology & international affairs. In Silicon Valley, she is a mentor at GSV Labs, co-Leads XPRIZE San Francisco Think Tank (meet up) & is a core volunteer (Executive Director) at Code For India. Prior to that, she was Head of global partnerships at Women@TheFrontier and mentored on 'startup development' for TiE Atlanta SocialX/TYE programs. She was a founding Chairwoman & advisory council member of Young Leaders of World Affairs Council of Atlanta. Anitha designed, led & moderated topical conferences on International Strategy for BRICS & frontier markets, Globalization & emerging markets, Executive Leadership & Global Outsourcing; along with serving as Managing Editor of ICA Institute's economic sectoral outlooks. She is a recipient of Outstanding Leadership award from World Affairs Council of Atlanta and was nominated for ABC 40 under 40 of Atlanta, GA.
---
Startup Ecosystem 101 Speaker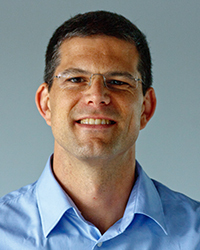 Scott has spent the last 20 years building and selling technology products, leading three Silicon Valley startups each to their first millions in revenue.
Now with SalesQualia, Scott works with startups across the world, helping them grow their sales faster. His clients include enterprise SaaS, analytics, consulting, and food product companies across the higher education, FinTech, retail and food services industries. He is top writer on Quora and the author of two books - "Startup Selling: How to sell if you really, really have to and don't know how" and "52 Sales Questions Answered." His next book is scheduled to publish in Fall 2016.Outside of work, Scott is an accomplished endurance athlete as a three-time Ironman, ultra marathon runner and marathon swimmer. He lives in Davis, CA with his wife and son. Scott lives in Davis, CA with his wife and son. Contact him at
scott@salesqualia.com
or (415) 596-0804.
---
Startup Ecosystem 101 Speaker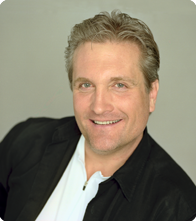 Mark E. Sackett has no plans to sit still anytime soon. He owns 13 related creative businesses, lives between San Francisco, Los Angeles and New York, and thrives on being inventive daily as he works in Entertainment, Media, Branding, Advertising, Print, Packaging, Identity, Graphic Design, Interactive/On-Line and Website Design, Film Production, Music, Concert Production/Events, and Television. He has been an award-winning Designer/Director/Producer for over 31 years with more than 1000 awards to his credit. Mark consults with CEOs, Venture Capitalists, Brand Owners, and Entrepreneurs around the world to grow their brands, investments, companies, and profits.As a Director/Producer/Art Director, award-winning Graphic Designer and President of The Idea Stone and Reflectur, he is widely published and is a well-known public speaker. As the Founder of Brainfood Creative Programs, he is a thought leader who helps people live more creative lives by teaching them about what he calls "Left of Center Thinking" through his one-on-one and team "Brainfood" trainings and seminars worldwide. Brainfood Creative Programs also produces "The Art of Active Networking" worldwide as a way to help entrepreneurs, business people and individuals make stronger, deeper connections using social media and the power of genuine relationships. Mark also has his own radio show called BrainfoodUSA–Living a Creative Life! As Creator and Founder of The Box SF he produces social networking events, speakers series, seminars, concerts, food and wine events—bringing artists and businesses together into a collaborative, engaging space in his San Francisco studios. His film studio, Articulation Films, produces films with 2–10 million dollar budgets and his recording label, Republic of Sound, helps singers and songwriters get their music to the masses through beautiful production and extraordinary branding and marketing.