Description
Tickets are transferable. No Refunds.
We're changing the game- one city at a time.
Join 100 founders and 20+ speakers in one place!
Each year we host the annual business boot camp in different cities around the world. Entrepreneurs are taught all stages of startup development (funding, beta testing, product development, customer acquisition, legal, marketing, press, team building, social impact,partnerships and more). We teach in 15-minute workshop formats followed by a panel of experts to provide different perspectives on each stage of business development. More information at www.MiddleEastStartups.com.
---
Venue Partner: 1776
Power Boot Camp By Middle East Startup Accelerator
9:30 am Registration/ Networking
10:00am-Opening Keynote & Orientation
10:15am-Product Development 101
10:30am-Customer Acquisition 101
10:30-10:45am Press & Marketing 101
10:45-11:00am- Funding 101
11:15-12:15: 1 Minute Pitch Off & 1 Minute Audience Q/A

---
12:30-1:15pm Lunch (On Your Own) & Networking
---
Part 2 Behind the Scenes of Startup Dubai
1:15-2pm Startup Ecosystem Panel- Moderated by Tamara
Aman Merchant (Impact Hub)
Walid Singer (Presella)
Tena Pick (Sustainability Platform)
Claudia (1776)
Tamer (Bold Talks)
2-3pm Entrepreneur Panel- Women Disrupting the Norm - Moderated by Amelia
Irina Heaver (Ellevate Dubai+ AdRem Legal)
Mona (Mompreneurs Middle East)
Sahar (Dumye)
3-3:45pm VC Capital, Acquisition & Fundraising- Moderated by Tamara
Kivanc (FoodOnCLick/

MoneyWatches.com.

)
Joshua Rajkumar (VentureFinn)
3:50pm-4: Sponsor Talks
Muhammed Iftikhar

From M

entorangel: Dr.Yes- Happiness Coach "spreading happiness by positive thinking" --- talk on "Characteristics for success, happiness, fulfillment by developing inner personality, peace within yourself" .

Independent strategy consultant, Happiness & Success Coach, Mentor.Many years hands-on operations; entrepreneur experience of setting up, acquisitions and managing industrial, commercial ventures.Advised and consulted for some countries' governments on commercial strategy. www.mentorangel.com
Ingrid Rodrigues
4-5pm Fireside Chat with Mrusta- Interviewed by Claudia

Post Startup Grind Party
5-8pm Startup Grind Party: Tickets are separate!!! Purchase here: https://www.startupgrind.com/events/details/startup-grind-dubai-presents-winter-party-dubai-network#/
---
Partners
Apply now- Dec 17-18 Digital Accelerator http://middleeaststartups.com/our-programs/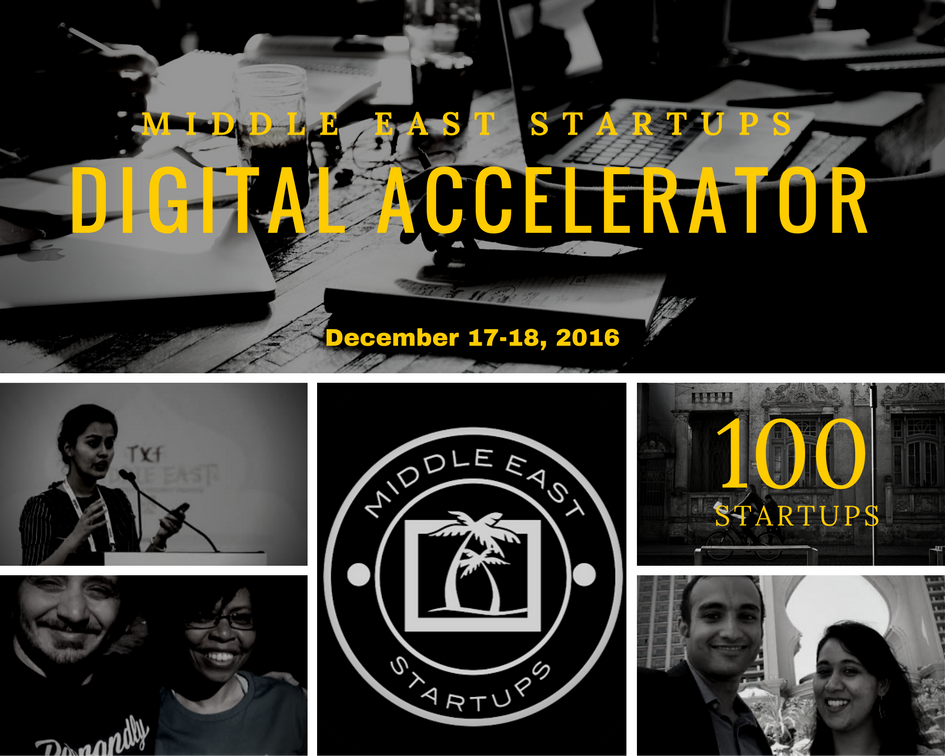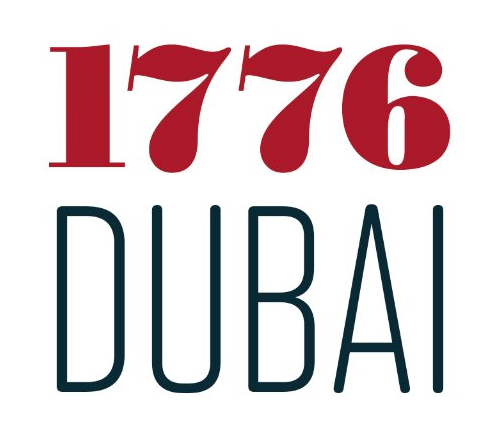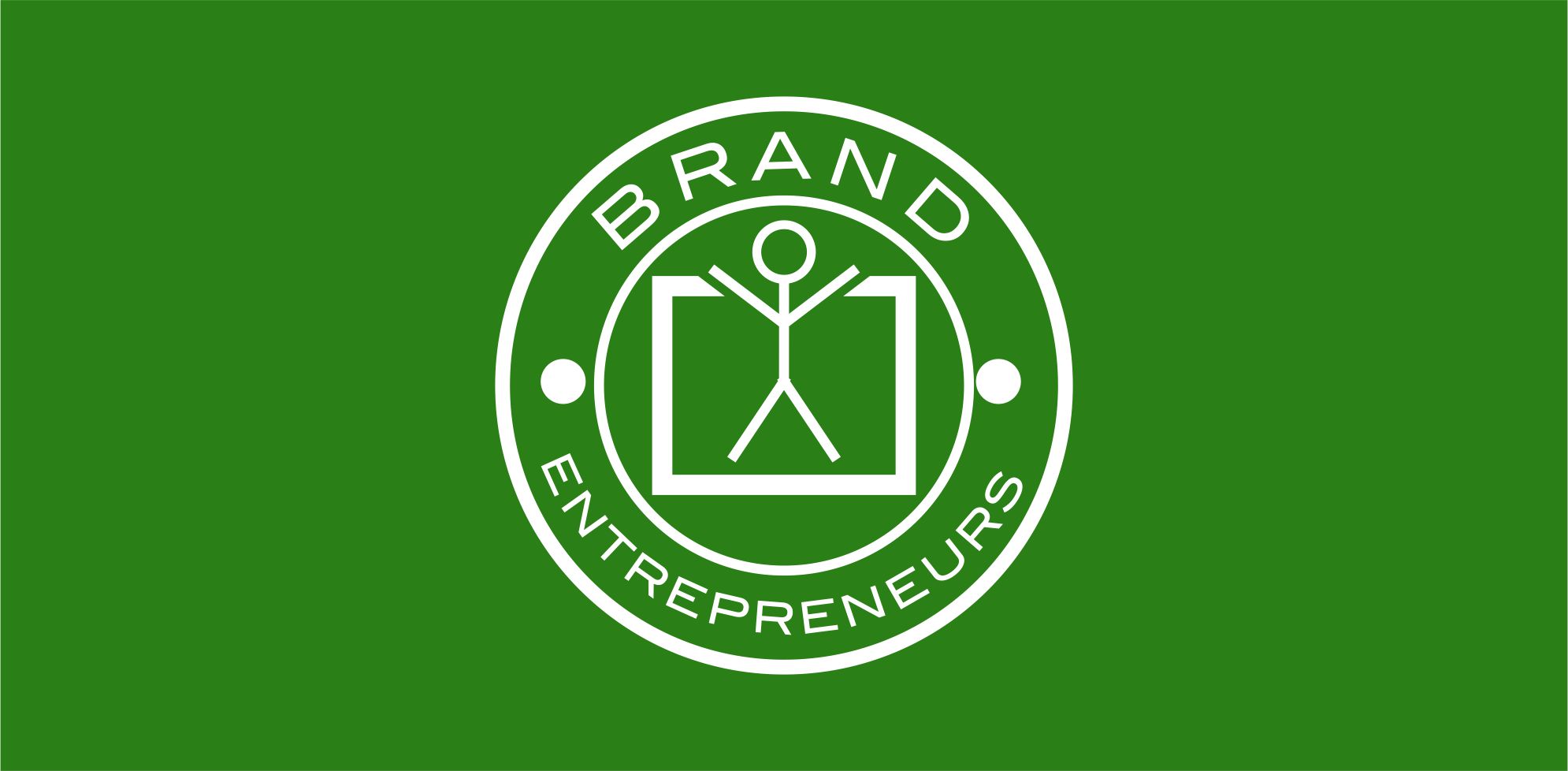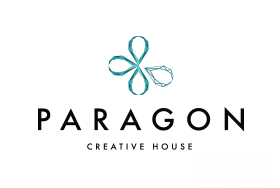 ---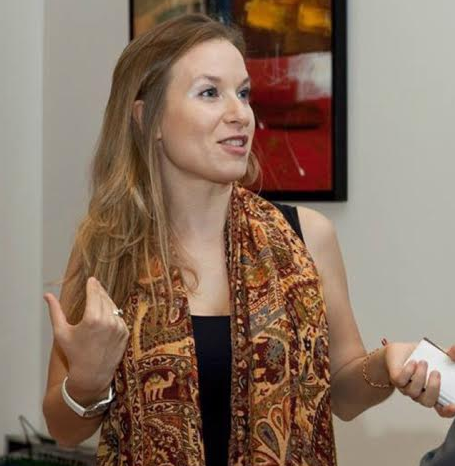 Irina Heaver (Board Member at Ellevate Dubai) serves as Managing Director & Chief Legal Advisor of AdRem Legal, a legal services provider established based on demand for cost effective and flexible legal services. With over 13 years of in-house experience, she represented major corporations in the construction, maritime and oil&gas sectors on multibillion JV, M&A and Funding transactions, before starting her own practice. Now she specialises in representing Entrepreneurs, SME's and their Investors, advising on a myriad of matters including corporate, commercial and funding issues. Irina is an Australian qualified lawyer, she holds a Juris Doctor Degree from Monash University (Australia) and earned her Master of Laws Degree from the University of Melbourne (Australia).
---
KIVANÇ ARKAÇ (FOODONCLICK.COM + Money Watches)
Speaker: Kıvanç Arkaç is the CEO of Foodonclick.com considered as one of the leading and promising e-commerce companies in the Middle East in the online food delivery space. "Foodonclick.com is one of the largest online food delivery portal in UAE and is operating in Qatar, KSA, Oman and Lebanon. With 13 years of experience from the parent company Yemeksepeti.com in Turkey (one of the world's largest online food delivery website as well as the first practitioner of online food delivery in the world), Foodonclick.com is bringing the best service for it's users throughout the Middle East. Kıvanç holds a bachelor's degree in Industrial Engineering from İstanbul Technical University and a Masters in Marketing and PR from Marmara University.
---
AMAN MERCHANT (IMPACT HUB DUBAI)
Aman Merchant is a Dubai-based serial entrepreneur passionate about creating better futures through the power of ideas & disruptive thinking. With an entrepreneurial journey that began in 1991 even before he entered uni, he brings over two decades of experience to the various ventures he is associated with, having launched nine & led three others in markets across the Middle East & Asia regions. Most recently, he co-founded INOS, the world's first global leadership strategy consortium. In 2011, he launched Future Leadership Academy, a pioneering social venture that is a greenhouse for preparing future world leaders, thinkers & entrepreneurs aged 3-24. In late 2010, he co-founded Impact Hub Dubai, part of a global network that ispart-campus, part-incubator & part-innovation hub for over 8000 impact-driven entrepreneurs. He is founder & CEO of Leading Concepts, a boutique leadership strategy consultancy, focused on helping CEOs optimize their organization's leadership engines. He is also the Chief Disruptive Thinker @ 10x Futures, a boutique advisory firm that partners with C-level teams to create bigger futures through disruptive thinking, strategic alignment & holistic innovation. In 2002, Aman launched the region's first ever performance consultancyParadigmz through an exclusive regional alliance with Mercer. He is also an executive director & board member at Dubai 9 Group. He holds a 1st Class Masters Degree with Hons from Oxford University in Politics, Philosophy & Economics as well as a Diploma in Marketing from London School of Economics. He is a lifetime member of the Stanford Business School Alumni Association, Oxford Business Alumni as well as past President of the UAE Chapter of the Entrepreneurs' Organization & a past Regional Learning & Membership Director. Between 2009-10, he also served as a board member of the Global Agenda Council on Emerging Multinationals at the World Economic Forum.
---
Joshua Rajkumar
Rajkumar is the Chief Operating Officer of VentureFin. He is a development economics specialist with international experience in the for- and non-profit industries. He is highly skilled in social enterprise project design, implementation, communications, and scalability. Rajkumar is committed to bridging the gap between the organizational efficiency of the private world and the social mission of social enterprises, specializing in social impact measurement. As a result, he co-founded The Sustainability Platform, a social impact consultancy based in Dubai, and heads the Hult Prize for the Middle East and Africa. Joshua holds a Bachelor's degree in Economics and Journalism from NYU and a Master's in Social Entrepreneurship from Hult International BusinessSchool, and competed in the Hult Prize 2012 finals after winning the European regional finals. http://www.venturefin.com/about-us
---

WALID SINGER (PRESELLA)
Having worked in events all his life, Walid dropped out of college, one semester before graduating, joined an accelerator and was awarded seed funding for Presella. Presella is an event technology startup, launched in Beirut now in Dubai, focuses on Event ticketing, Guestlist Management and digital marketing for events. With a wide network of friends in the international event scene, Walid started out booking international artists to his hometown city of Beirut, then launched with an Estonian partner one of today's biggest House Music News portals HousePlanet.dj. Walid was able to mix his love for technology and his passion for music in the hopes of becoming a pillar in the event & music technology industry.
---
Mona Tavassoli (Mompreneurs Middle East)
CEO and Founder, Mompreneur Middle East-Mona Tavassoli is The CEO and founder of Mompreneurs Middle East, a B2B platform that caters to female entrepreneurs in the Middle East and enables them to promote and grow their business. The organization believes in women's empowerment in the region through entrepreneurial education and mompreneurship.Mompreneurs Middle East strives to educate women to raise thriving families and build successful businesses through self-mastery and self-discipline. Mona has been featured across a number of different publications and media outlets including Sky News Arabia, Dubai Eye Radio, SME Advisor, TEDx UOWD, Arabian Business, The National and many others.
---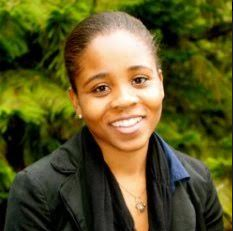 "Claudia is the Campus Manager at 1776 Dubai, responsible for campus growth in the UAE and the MENA region including membership, programming, and expanding the 1776 global network of mentors, experts, and investors. Claudia spent her first 3 years in the tech and startup ecosystem as part of Step Conference, the largest tech and interactive event in the Middle East, heading operations. 1776 Dubai, recently launched in September 2016 alongside the Dubai Future Accelerators, aims to collaborate with incubators in the region as part of the Startup Federation and form institutional partnerships with strategic innovation departments. 1776 is a public benefit corporation that scouts and funds high-growth startups around the world focused on solving society's most fundamental challenges in sectors like health, education, energy, transportation and financial services."
---
TAMER NAHAS(CEO OF BOLDTALKS)
Tamer, has transformed the conversational dynamic of Dubai with the launching of his innovative series- Bold Talks. Similar to TedX, Bold Talks host event series of acclaimed international speakers that inspire conversation about today's most pressing topics. It is one of the most prominent talk series on innovative thinking within the Middle East. "Now in its 5th year, BOLDtalks is established as a large scale event and is regularly sponsored by various blue-chip organisations, including: Airbus, Ericsson, GE, Thomson Reuters, BMW, Emirates, Accenture and Canon. The event was aired live on Al Jazeera Live Television and has reached a total viewer audience of over 32 million households, consecutively in 2010 and 2011". (More Information at http://www.boldtalks.com/)
---

TENA PICK (CO FOUNDER OF THE SUSTAINABILITY PLATFORM)
Tena Pick: is a social impact consultant passionate about applying her skills to help start ups in the developing world. She is the co-founder of The Sustainability Platform, Head of Media at C3-Consult and Coach for a Cause and Dubai+Acumen chapter leader. She also holds various workshops on the theory of change and social business basics. Tena's main interests include women empowerment, economic inclusion and community development, as well as social impact measurement. She is an international board member of two South Asian NGOs and core team member of Social Enterprise Week, an annual social enterprise conference held in Dubai. Tena hold a Masters degree in Social Entrepreneurship from Hult International Business School. Prior to working in the social enterprise sector she has worked with one of the biggest Central European banks and Boston Consulting Group. The Sustainability Platform is a social impact consultancy that helps companies integrate social business principles into their core operations. At The Sustainability Platform, we believe that the move from a purely for-profit business model to a more sustainable business practices has a positive impact on the business's triple bottom line: people, planet and profit. The Sustainability Platform focuses on three main areas: CSR consulting, NGO consulting and small and medium enterprise consulting. In each of the tracks the focus is on maximizing the impact of every dollar invested in social business practices and on scaling of the social impact. Our clients include The Sameness Project, Wonderbag Turkey and Anubandha, an Indian NGO that deals with urban slum education. We work all over the MENA region, India, Pakistan and Palestine.

---

Sahar Wahbeh (Dumye)
Sahar Wahbeh -founder and creative director of Dumyé, a doll company dedicated to bringing love and light to not only our children but the children who have not been spoken for. For every beautifully handcrafted, heirloom quality doll sold, Dumyé pledges to gift a doll to an orphan in need, so that they may make it their own through an art workshop. It is my belief that through design we have the power to shape our culture for the better and through Dumyé I am putting those ideals to work. Since launching in June 2013, Dumyé has nurtured a loyal following of customers in more then 15 countries spanning the globe. Our dolls are currently retailed in the USA, UAE, UK & AUS. My work with Dumyé has been featured in numerous publications such as Entreprenuer, Arabian Business Startup, Harpers Bazaar, Grazia, Global Citizens, Style.com etc. Ahlan! magazine acknowledged me in their 2014 annual 'Hot 100' for being one of the leading entrepreneurs in the region and in August 2014 Good Magazine named me their 'Home Grown Hero'. Most recently Dumyé has been selected as a global finalist, representing The Gulf, in The Venture - a worldwide search for the most promising social entrepreneurs worthy of a piece of the $1 Million USD cash prize.
---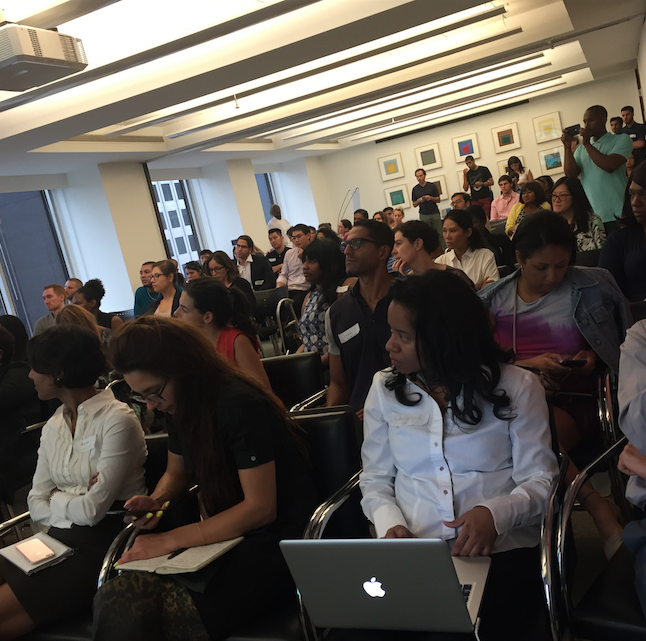 ---
Tickets are transferable. No Refunds.