Description
2016 FREE BUSINESS BOOT CAMP- DC Edition
Hosted By Forbes 30 Under 30 Entrepreneur-Christine Souffrant
Come join 15+ speakers and 100+ founders in one place!
---
Date: October 2, 2016 Time: 10am-4pm
10am-10:15am- Registration Opening Remarks & Orientation
10:15-10:30am Starting 101
15 Minute Workshop How to Start a Company in 24 Hours (Christine S Ntim)
15 Minute Q/A session
10:30-11am Product Development 101
15 Minute Workshop- Ideation and Beta Testing 101 (Christine S Ntim)
15 Minute Q/A session
11-11:30am-Customer Acquisition 101

15 Minute Workshop-Customer Acquisition (Christine S Ntim)
15 Minute Q/A session

---
11:30-12:30pm Lunch break & Networking + Pitch Off
---
12:30-1:00-pm Press & Marketing 101
15 Minute Workshop- Pitching, social media campaigns, press, and PR, event management (Christine S Ntim)
Panel of Perspectives:

Eric Schwartz

(DC Inno), Lisa Roepe (Fast Company)
1:00-1:30pm Spotlight Entrepreneurs
Forbes30Under30 Entrepreneur

. Arad Malhotra

Elen Awalom, Founder of The Ola Initiative

SheKnows Pitch Finalist: Barika Edwards (OweYaa)

Grant Erhuanga
1:30pm-2:00pm Government & Legal
Government on Your Side Panel: Antwaun Griffin (DEPT of Commerce),

Patrick Kirwan (DEPT of Commerce)

Top 10 Legal Tips & Tactics: Radiance Harris (

Radiance IP Law

)
---
2:00pm-2:30pm Break & Networking + Pitch Off
---
2:30-3:00pm Funding 101
15 Minute Workshop- How to raise $500k in prizes for free (Christine S Ntim)
15 Minute Q/A session
3:00-3:45 Startup Ecosystem Panel
Girolama Bui (Youth Entrepreneurship Society)

Andrew C (Top DC Tech Meetups)

Amanda Gant (

Airmingo

)

Saleema

Vellani
3:45-4:00 Mental Engineering & Entrepreneurship
Inspirational keynote by Einstein Baah Ntim
---

General Assembly is a pioneer in education and career transformation, specializing in today's most in-demand coding, data, design, and business skills. The leading source for training, staffing, and career transitions, we foster a flourishing global community of professionals pursuing careers they love.
---
Morning Moderator and Host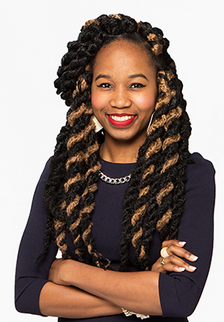 Christine Souffrant Ntim is a Haitian-American entrepreneur with over 7 years business management experience across 30+countries. She was selected for Forbes 30 Under 30, AdAge 40 Under 40, and Caribbean Change Makers 30 Under 30 in 2016. She speaks on leadership, disruptive entrepreneurship, and social impact at the United Nations, TEDx, European Forums and over 20+ global conferences each year. She also interviews top influencers in the Middle East as the Managing Director of Startup Grind Dubai, powered by Google for Entrepreneurs. Her entrepreneurial journey started with Vendedy a social network connecting global travelers to street markets. The innovative platform was featured in Forbes, Entrepreneur Magazine, Huffington Post, Inc Magazine, IBM Global Entrepreneur, Microsoft, the Clinton Global Initiative, Master Card Priceless Pitch, SheKnowsMedia Pitch, Chivas Venture Million Dollar Prize, Forbes Million Dollar Prize Top 40, SOCAP Gratitude Network, Rent the Runway Project Entrepreneur and Digital Entertainment World. Her efforts to digitize the $10 trillion dollar street market economy has been recognized by top influencers of Singularity@NASA and Draper University. Today, Christine is well recognized as a speaker, traveler and serial entrepreneur who builds startup ecosystems for entrepreneurs. Her global initiatives include BrandEntrepreneurs.com (the leading platform of free resources for startup founders), CaribbeanStartups.com (accelerates 100 startups to market each year), and WeStartupHaiti (the central hub for Haiti's entrepreneurs).For fun, she travels and binge watches top business shows with her husband and beautiful baby girl.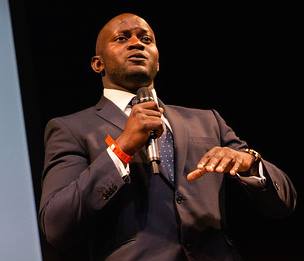 Einstein Ntim is a leading influencer within startup development networks from Silicon Valley to Africa. As the founder of 2 healthcare startups Bloomer (which leverages exponential technologies to tackle disease) and Enabled International (which leverages AI robotics to digitize data systems in hospitals)- Einstein was able to amass several partners from Singularity, Draper and other silicon valley based groups and launch platforms that support entrepreneurs from emerging markets. Prior to his work in the USA, Einstein completed a career in banking (UBS, Statestreet), authorship (writer of "A New Way"), military (UK), business (care home manager), ministry (Methodist Church minister) and professional sports (National Rugby Squad) in cities within London, China and India. He is a graduate of the London School of Economics (LSE).
---
Afternoon Moderator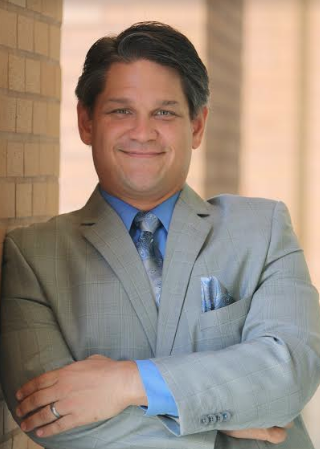 David Ochi is a persistent entrepreneur with over 25 years of experience in early-stage companies having started his first enterprise at the age of 13. Since then, Mr. Ochi has started over a dozen companies in diverse industries such as fashion, technology, international distribution, startup incubation, clean tech, bio tech, mobile, social media and education. Mr. Ochi is the recipient of the 2011 Green For All Entrepreneurial Concept Award. He is the founder of the ANTrepreneur Center at the University of California, Irvine and is the founding Executive Director of the Blackstone Launchpad program at UCI. Mr. Ochi also utilized his experience to become an adjunct faculty member at the University of California, Irvine in 1999 and is an adjunct faculty member of both Saddleback and Irvine Valley Community Colleges. In 2007, he moved to Viet Nam for nearly two years helping Disney Consumer Products enter the Indochina market. He is a regular speaker at industry events throughout the US and Asia most notably on topics involving startup strategy and early stage funding. Mr. Ochi currently sits on the Board of Directors of a half-dozen companies and is actively involved in the growth of 7 early-stage companies. Mr. Ochi is also very actively involved in several charity and industry organizations including 7 organizations at UC Irvine, Tech Coast Venture Network (TCVN), and the Mobile Excellence Awards in Hollywood, CA. He is also the founding President of the MORE Foundation in Orange County, CA.
---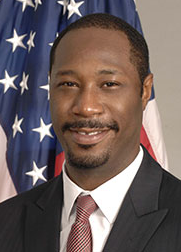 Deputy Assistant Secretary for U.S. Operations; U.S. Department of Commerce; International Trade Administration Antwaun Griffin was appointed by President Obama to serve as Deputy Assistant Secretary for U.S. Operations at the International Trade Administration (ITA) in May 2012. In this role, he oversees the day-to-day operations of the U.S. Commercial Service's network of 108 U.S. Export Assistance Centers whose trade specialists work closely with U.S. Embassies and Consulates worldwide to help American businesses develop or fine-tune their global growth strategies. In addition, Antwaun plays a key role in shaping the Obama Administration's trade promotion and economic policy; helping U.S. businesses increase exports, expand into new markets and compete globally. He collaborated in the design and lead of all U.S. government-wide efforts to implement the President's National Export Initiative (NEI), leading to over $700 billion in increased exports since its launch in 2010. In this capacity, he plans and conducts strategic outreach to public and private sector organizations and stakeholders nationwide, enhancing awareness of exporting and inward investment as economic development tools. Prior to joining the ITA, he served as Senior Advisor at the U.S. Small Business Administration (SBA) from 2009 through 2011. In this position, he helped implement the American Recovery and Reinvestment Act; ensuring that policies, guidelines and operating procedures of SBA's 114 district offices were aligned with the Obama Administration's vision for helping small and medium-sized enterprisesweather the "great recession." This was accomplished through increased access to capital, government contracts and entrepreneurial education for U.S. - based small businesses.
---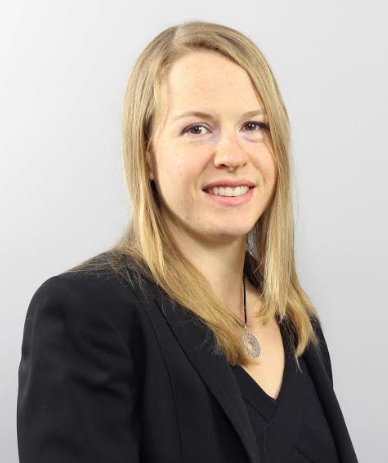 Amanda Gant is a co-founder of Airmingo (www.airmingo.com) and a project manager for entrepreneurship programs at CRDF Global. She has worked with in-country partners to support technology entrepreneurship in Africa, the Middle East, Eastern Europe, and South and Southeast Asia, organizing in-country startup boot camps, virtual mentorship programs, live entrepreneurship broadcasts, international virtual pitching sessions, and international venture competitions that have attracted over 500 applications. Amanda has long had the entrepreneurship spirit, selling bracelets on the beach of her hometown since middle school, an experience that led her to participate in communities that support entrepreneurship. Previously, Amanda has written on technology's role in improving microfinance outreach in Kenya, and has developed international partnerships for professional development programs in Costa Rica and Panama, led five service-oriented ecotourism trips to Nicaragua, and worked at Georgetown University while she earned her master of public policy.
---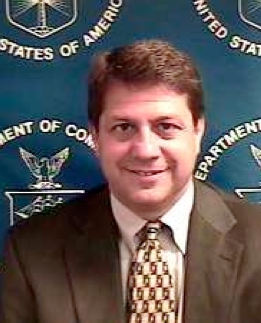 Patrick Kirwan---DIRECTOR, TRADE PROMOTION COORDINATING COMMITTEE (TPCC) INTERNATIONAL TRADE ADMINISTRATION/ U.S. DEPARTMENT OF COMMERCE. Mr. Kirwan is the Director of the Trade Promotion Coordinating Committee Secretariat. In this capacity, he coordinates a network of 20 government agencies chaired by the Secretary of Commerce to develop and implement the National Export Strategy (a national government-wide strategy to improve federal trade promotion and finance programs to increase U.S. exports). He has focused specifically on improving the competitiveness of agency trade promotion programs, developing commercial strategies for key markets such as China and India, and improving federal/state cooperation on export promotion. Under the Obama Administration, the TPCC is charged with implementing major portions of the National Export Initiative. Mr. Kirwan is focusing on the NEI/NEXT milestones related to Doing Business in Africa, infrastructure, improving customer service, helping start-up companies go global, and supplying actionable information to U.S. companies. Previous senior positions Mr. Kirwan has help include Acting Deputy Assistant Secretary for Domestic Operations within the U.S. and Foreign Commercial Service, where he oversaw the operations of the 105 export assistance offices of the Department of Commerce located around the country, and Acting Director of Trade Promotion Programs where he was in charge of the Federal Government's three main trade promotion programs- trade missions, domestic trade shows, and the overseas trade shows. Prior to assuming his current duties, Mr. Kirwan spent two years in the White House at the Domestic Policy Council working on a variety of trade-related issues. As part of the Executive Office of the President, Mr. Kirwan participated in the development of a number of long-term strategic trade initiatives in areas such as electronic commerce, export controls, international standards setting, trade finance, and China and Asia policy.
---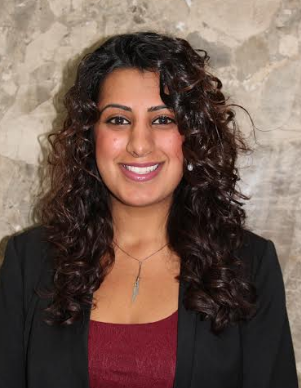 Saleema Vellani has several years of strategy and project implementation experience working with startups and multinational companies worldwide. She has been consulting for international organizations such as the World Bank as well as fast-growing companies such as Upwork. She is also a certified life coach. Saleema has pioneered three ventures, all of which experienced successful exits, and has contributed to the launch of other startups. In her first venture, Saleema launched and led a language school in Rio de Janeiro, Casa do Caminho Language Centre, to financially support rural orphanages in Brazil, which earned seven figures in annual revenue within the first year. She then started up an online translation business which hit a six-figure cashflow within the first six months and also ran an e-commerce website selling Wordpress themes, both of which she sold in 2012. Saleema holds a Master's degree in International Economics and International Relations from Johns Hopkins University and a Bachelor's degree in International Development from McGill University. She has spent most of her professional life between Brazil, Canada, Dominican Republic, Italy and the USA.
---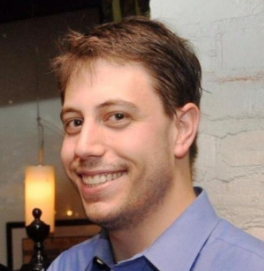 Eric Hal Schwartz is a writer and journalist with over a decade of experience with expertise in science, technology and innovation communication. He has spent the last few years covering innovation in the Washington, D.C. region at DC Inno, with a focus on startup activity and tech policy at the local, state and federal level.
---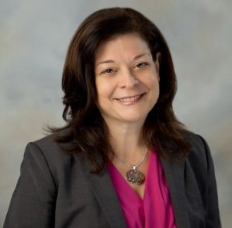 Lisa Rabasca Roepe is a freelance journalist who writes about the culture of work, technology, personal finance, and the media. Her work has appeared in Fast Company, The Week, Daily Worth, Quartz, Men's Journal and Eater.
---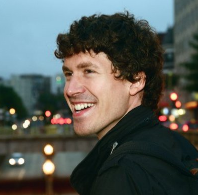 Andrew is the officer of Data Community DC, an umbrella org of 10 meetup groups in the area with about 16000+ unique members (comparable to DC Tech meetup), as well as a local activator for ACM, which has another 10 tech meetup groups, 1 per city across the US. Experienced startup technology lead and software architect in the fitness, food, and finance industries. Past and current work concentrates on backend architecture of intelligent systems through learning, recommendation,datadriven messaging, and payments subsystems. Past project work includes the Department of Defense and Department of Justice. Have mentored new developers.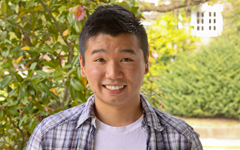 Girolama Bui is a changemaker passionate about social entrepreneurship and creating impact. Recently, he consulted with the Transformative Action Institute to train educators and entrepreneurs with TAI's award winning social innovation curriculum. Girolama also co-founded the Youth Entrepreneurship Society in partnership with Opportunity Education Foundation to implement an experiential learning program for local high school youths in Maryland. Prior, he worked with Startup Maryland, coordinating marketing and business development efforts engaging startups in local communities across the state. In addition, he worked on the Entrepreneurship and Innovation Team at the United Nations Foundation where he aided in fundraising efforts and projects such as the MY World survey and the Global Accelerator conference hosted at the UN headquarters in NYC. Girolama has worked with the Health and Technology Team at Ashoka: Innovators for the Public to launch the Nutrients for All campaign to create momentum highlighting innovations around nutrition and health. As a Social Entrepreneurship Fellow at the Algernon Sydney Sullivan Foundation Girolama aided in the creation and development of the CEPIA Community Center in Huacas, Costa Rica. He is a graduate of the College of William & Mary where he earned a degree in both Public Health and Biology.
---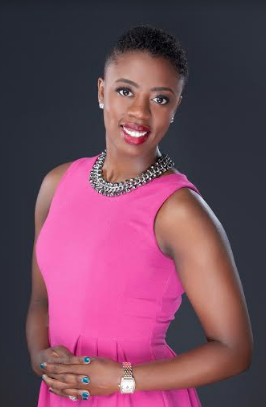 Radiance Harris is the founder and managing attorney of Radiance IP Law, an exclusively flat fee virtual law practice based in the Washington, DC area. She focuses her dynamic practice on trademark law, copyright law, advertising law, and business contracts and licensing. Prior to starting her solo practice, Radiance was an associate at DLA Piper and Kelly IP in Washington, DC, where she handled contentious and non-contentious matters in the areas of trademark law, copyright law, and advertising law for Fortune 200 companies across diverse industries.A frequent speaker and published author on intellectual property, branding, and business topics, Radiance has been recognized by clients, colleagues, and legal publications as an up-and-coming leader in the intellectual property field and the legal community both locally and nationally. Most recently, for the third consecutive year, she was selected as a 2016 Washington, DC Rising Star for Intellectual Property by Super Lawyers, which is an honor that only 2.5% of lawyers in Washington, DC receive.
---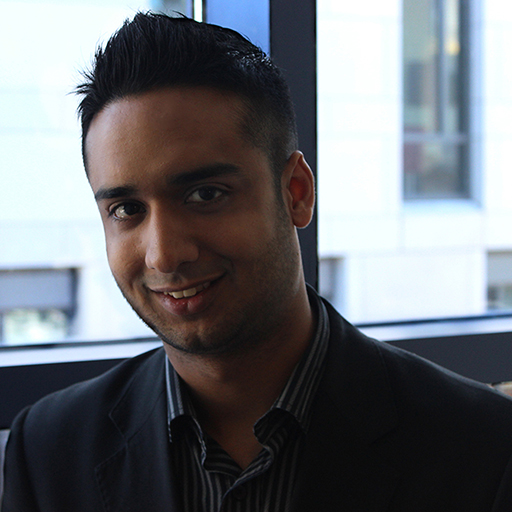 Forbes30Under30 Entrepreneur. Arad Malhotra is the co-founder of Skyless Game Studios, an organization that uses the power of video games as an active learning medium to drive social impact through engagement. Arad has been featured on the 2016 global Forbes 30 Under 30 list (for Games), is a recipient of the U.S government's prestigious O-1A work visa(reserved for "Individuals with Extraordinary Ability or Achievement") and is also a member of Transparency International's exclusive network of global anti-corruption experts. As a part of his work at Skyless, Arad has been invited to speak at multiple local, national and international events such as the International Anti-Corruption Conference and has been covered by various major publications including Forbes, Huffington Post, VentureBeat, Technical.ly, Zee Business etc.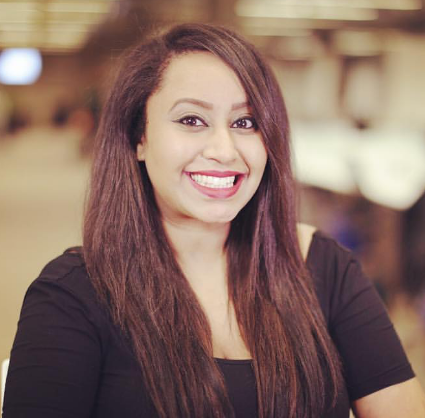 Elen Awalom, Founder of The Ola Initiative is an organization dedicated to the advancement of Black, Latina and/or Indigenous (Native American, Pacific Islander) women in the technology industry.
---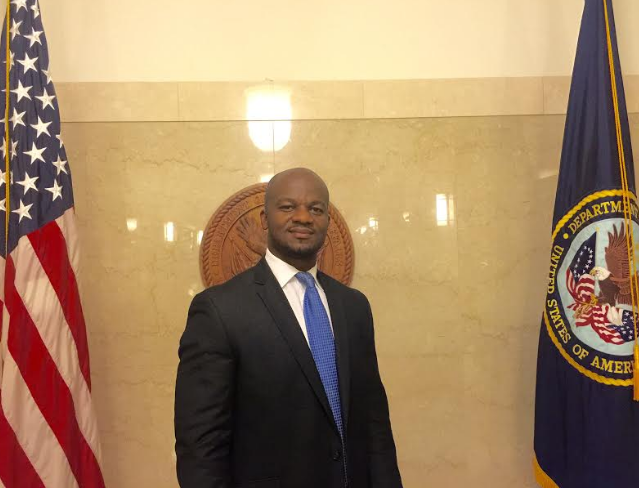 Grant Erhuanga is a certified Project Management Professional with over 15 years of experience in business development, real estate, leadership, and business process improvement. He currently works for the Department of Veteran Affairs where he serves as a Senior Management Analyst and Quality Control Manager. Grant manages over 100 projects nationwide and partners with public and private entities to meet the critical housing needs of our veterans through monitoring ongoing property management, procuring new properties, and ensuring current holdings meet the legal requirements for safe and secure housing for those who served.
Earlier in his career, Grant worked with the Department of Housing and Urban Development as a Sr. Management and Budget Analyst. Apart from his time with the government, he has launched several companies, including a mortgage company prior to the global financial crisis as well as a startup radio station.
Grant is currently a doctoral candidate at Rutgers University in Biomedical Informatics and holds a Master's degree in Health Information Technology. His passions lie in mentoring entrepreneurs, youth empowerment, real estate investment, personal fitness, and travel.
---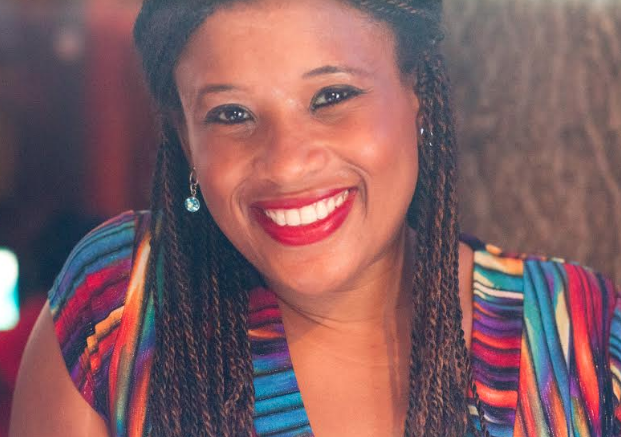 Barika Edwards is a social entrepreneur and the founder of OweYaa, a platform connecting growing companies with high caliber military talent. Barika recently celebrated her tenth year was a public media producer and she has a wealth of experience in nonprofit arts and communications. She most enjoys helping others create winning strategies to grow their business and their professional careers. Helping people actuate their passions and find meaning in work is one her most rewarding gifts and it's at the heart of her work with OweYaa. Barika is also enjoys playing piccolo with a community band in Brooklyn. COMMUNICATION SPECIALIST - SOCIAL MEDIA, CONTENT STRATEGY, INBOUND MARKETING In addition to her eight years distinguished work in broadcasting, Barika is an exceptional Communication Strategist. She is a PR professional with specializations in Social Media Management, Content Strategy, Branding, and Inbound Marketing.