Description
http://brandentrepreneurs.com/
2016 FREE BUSINESS BOOT CAMP- Boston Edition
Hosted By Forbes 30 Under 30 Entrepreneur-Christine Souffrant Ntim
Date: Saturday, October 15, 2016 Time: 10am-5pm (Prior to Forbes Summit Oct 16-19)
---
9:30-10am- Registration
10am-10:15 Opening Remarks & Orientation
10:15-10:30 How to Launch in 24 Hours
10:30-11am Product Development 101
15 Minute Workshop- Ideation and Beta Testing 101

Panel of Perspectives
11-11:30am-Customer Acquisition 101
15 Minute Workshop-Customer Acquisition

15 Minute Q/A session
11:30-11:45pm Social Impact 101 (w/Susan Musinsky )
---
12:00-1:00pm Lunch break & Networking + Pitch Competition
---
1:00-1:30pm Press & Marketing 101
15 Minute Workshop- Pitching, social media campaigns, press, and PR, event management

Panel of Perspectives-(Ebony Reed, Christine Healy)
1:30pm-2:15pm Funding 101
15 Minute Workshop- How to raise capital via crowdfunding, crowd equity, and unconventional methods

15 Minute Workshop-Funding angel & VC investment

15 Panel of Perspectives (Jason Kraus , Paul Varadian)
2:15pm-2:30pm Startup Pitch Off
2:30-3:15pm Branding 101
30 Minute Workshop Myths & Mistakes of Startup Branding by Doug Fox

15 Minute Q/A
3:15-4:00pm Startup Ecosystem Panel 101
10 Minute Workshop on how to leverage startup ecosystems

Panel of Perspectives (Meaghan Corson, Kit Pang, Joanne Markow,Paul Varadian)
4:00-4:30pm
Mental Engineering
Closing Remarks
---

Venue sponsor: "Enterprises and startups rely on our 20 years of agile development – the work we do alongside our clients as an integrated product design team. Together we solve real problems and launch market-tested, innovative products that have the power to transform the world. Because we work collaboratively, your team will learn cutting-edge technology and best practices. The knowledge you absorb while working with Pivotal Labs® is just as valuable as the product itself."

Prize Sponsor: 500 Grand Prize Win w/ Clerky Legal Filing (Includes Incorporation and Post-Incorporation Setup (excludes $133 in filing fees))
---
Host: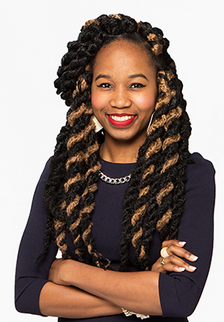 Christine Souffrant Ntim is a Haitian-American entrepreneur with over 7 years business management experience across 30+countries. She was selected for Forbes 30 Under 30, AdAge 40 Under 40, and Caribbean Change Makers 30 Under 30 in 2016. She speaks on leadership, disruptive entrepreneurship, and social impact at the United Nations, TEDx, European Forums and over 20+ global conferences each year. She also interviews top influencers in the Middle East as the Managing Director of Startup Grind Dubai, powered by Google for Entrepreneurs. Her entrepreneurial journey started with Vendedy a social network connecting global travelers to street markets. The innovative platform was featured in Forbes, Entrepreneur Magazine, Huffington Post, Inc Magazine, IBM Global Entrepreneur, Microsoft, the Clinton Global Initiative, Master Card Priceless Pitch, SheKnowsMedia Pitch, Chivas Venture Million Dollar Prize, Forbes Million Dollar Prize Top 40, SOCAP Gratitude Network, Rent the Runway Project Entrepreneur and Digital Entertainment World. Her efforts to digitize the $10 trillion dollar street market economy has been recognized by top influencers of Singularity@NASA and Draper University. Today, Christine is well recognized as a speaker, traveler and serial entrepreneur who builds startup ecosystems for entrepreneurs. Her global initiatives include BrandEntrepreneurs.com (the leading platform of free resources for startup founders), CaribbeanStartups.com (accelerates 100 startups to market each year), and WeStartupHaiti (the central hub for Haiti's entrepreneurs).For fun, she travels and binge watches top business shows with her husband and beautiful baby girl.
Host: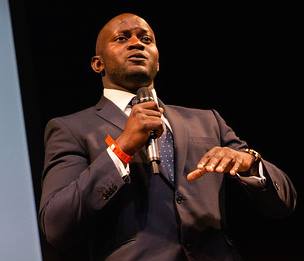 Einstein Ntim is a leading influencer within startup development networks from Silicon Valley to Africa. As the founder of 2healthcarestartups Bloomer (which leverages exponential technologies to tackle disease) and Enabled International (which leverages AI robotics to digitize data systems in hospitals)-Einsteinwas able to amass several partners fromSingularity,Draper and other silicon valley based groups and launch platforms that support entrepreneurs from emerging markets. Prior to his work in the USA, Einstein completed a career in banking (UBS, Statestreet), authorship (writer of "A New Way"), military (UK), business (care home manager), ministry (Methodist Church minister) and professional sports (National Rugby Squad) in cities within London, China and India. He is a graduate of the London School of Economics (LSE).
---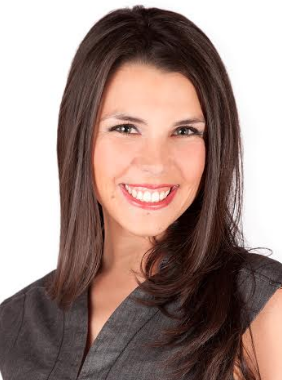 Meaghan Corson empowers entrepreneurs and professionals to be even more confident and comfortable so they can attract their ideal clients with ease. She's a Brand & Video Marketing Expert and founder of Flash22 Productions, where she uses her skills as a former CBS news reporter to bring out your authentic self in front of the camera. Meaghan speaks across the country on authenticity because she is passionate about serving others and showing that YOU are the key to your true success. Meaghan believes everyone has a story, and she looks forward to hearing and sharing yours.
---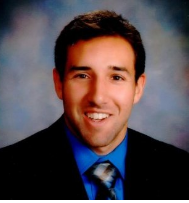 Jason Kraus -Prepare 4 VC founder; Equity Venture Partners Co-Founder; 3000+ connections--We live in an exciting time when new technology is changing our lives every day. Startups are solving problems many of us never even new we had and angel investors, venture capital funds, private equity firms and family offices are enabling these startups to scale quickly and effectively. Society becomes more advanced every year, and any one of us could develop the next life-changing idea.I help the startups of tomorrow raise funding today. If you need help writing a business plan, developing financial forecasts, preparing investor presentations, or other fundraising needs, please check out http://prepare4vc.com and contact me at Jason@prepare4vc.com
---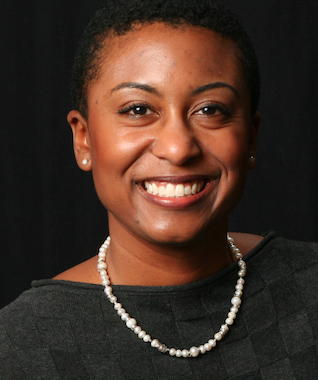 Ebony Reed is credited with raising millions of dollars in new revenue for media companies, identifying new markets for media products and combining her background of journalism and editorial management with revenue generation to create unique, intraprenurial sales cultures. In June 2016, Reed joined the Boston Business Journal (ACBJ/Advance) as Executive Advertising Director. At 32, she was one of the youngest bureau chiefs for the Associated Press in the United States. In 2011, she placed as a global finalist in AP's employee business plan competition with a mobile product. During her six years at AP, she also served as a national business development director and built a multi-million dollar commercial business (sales to non-media companies for research, competitive intelligence and metadata) for AP products and services in the local U.S. markets by working with two dozen AP sales professionals. In 2015, The Boston Business Journal named her among the top 40 business leaders under 40 in Boston. Prior to moving into media sales, Reed was a deputy metro editor at The Detroit News and oversaw 12 reporters and editors, created new policies to increase web traffic and frequently edited front page stories. As a reporter at The Plain Dealer in Cleveland, her work received national recognition from Investigative Reporters & Editors when she examined social promotion and test scores in Cleveland public schools. Since August 2007, Reed has taught in the Missouri School of Journalism's online master's program with a focus on management. She has a Master of Arts with a focus in media management and a Bachelor of Journalism from the Missouri School of Journalism. She lives in a Boston suburb.
---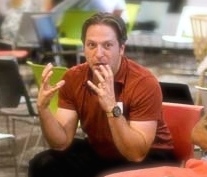 Doug Fox, President-Brand Fox----Passionate brand champion, roaring pink barbarian, motivating coach, Doug is a proven brand strategist with more than 20+ years experience successfully building and positioning global brands and businesses. He is especially adept at developing more customer centric value propositions, enabling clients to better connect with their customers.Doug specializes in taking really complicated offerings and simplifying them down to a very sharp point, addressing the targets pains/wants/needs/desires. This helps inspire great creative so companies connect with their audience emotionally, before converting them rationally. And enables them to get the most out of their channels, so they can penetrate the market deeply, efficiently and effectively.Doug's experience includes technology, CPG, health care and financial services including Bose, T2 Biosystems, Timex, Lincoln Financial, Hasbro, Eliza Corporation, Hawaiian Tropic, Joslin Diabetes Center, Gillette, SAP, Foster Grant, Fidelity, Staples and McKinsey, among others.Doug is an active speaker and mentor in the local startup community in Boston. For several years, he's been a team leader at MITXUp startup marketing hackathons at the various accelerators around town – MassChallenge, TechStars and iLab. Additionally, he has mentored two grand prize winners at MassChallenge – Voxel8 in 2014 and RailPod in 2013.
---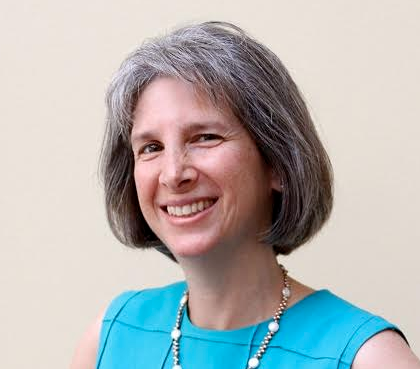 Susan Musinsky – Executive Director, Social Innovation Forum--Susan has dedicated her career to building communities committed to creating social impact. As executive director of the Social Innovation Forum, she works to facilitate collaboration among leaders from nonprofits, philanthropy, government, and business to make progress on pressing social issues in Greater Boston. Under Susan's leadership, the Social Innovation Forum has grown from a small volunteer initiative at Root Cause to a respected independent model for directing resources for solving social problems to the best available approaches. SIF leads this work through running two local accelerators; one focused on Social Innovators that has been operating for over 13 years, and a newer model focused on Impact Investing that is its fourth year. Since 2003, the Social Innovation Forum has worked with more than 99 Social Innovators and Impact Entrepreneurs in greater Boston and helped them to attract more than $24 million in cash and in-kind resources. Previously, Susan was executive director of the National Conference for Community and Justice's (NCCJ) Boston office, which grew threefold under her leadership. She has participated on many local boards, including serving as past chair of Congregation Beth El'sTzedkah Hevra group, and as a founding member of the Watertown Community Foundation's Board of Directors. Susan holds an Ed. M. from Harvard University, and a BS from the University of Vermont.
---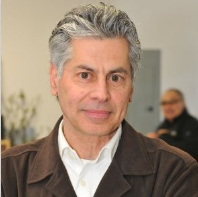 Paul Varadian-Serial Entrepreneur, Strategist, Advisor, Investor: I specialize in advance algorithmic matchmaking for investors and start-ups, combining behavioral, prescriptive, and predicative analytics, sometimes AI. I vet deals for a wide range of investors including Family Trusts, Wealth Managers, Angels, and VC's and have a continuous source of fantastic very early stage companies with brilliant ideas seeking funding. As well, I am a Parallel entrepreneur, senior mentor, and futurist, with strengths in business and marketing strategy, system dynamics, behavioral patterning, predictive and trend analytics, and knowing why people do what they do!, I have been involved in many start-ups and I spend a great deal of time mentoring and advising winning teams at Mass Challenge, Tech Advisors Network, MIT, WPI, Harvard, Babson, and many others.
---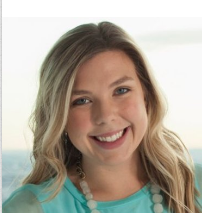 Christine Healy - National Events Director, Streetwise Media
Christine Healy is the National Events Director for Streetwise Media, the parent company of the local digital media and events publication, BostInno. She oversees the strategy, production, and promotion of all company events from custom meetups to pillar events for 2,000+ attendees. Christine started at Streetwise Media in 2013 as the DC publication's event coordinator and joined the company's national management team in April 2016. She is a graduate of the George Washington University where she earned a BBA with a concentration in Marketing and Event Management.
---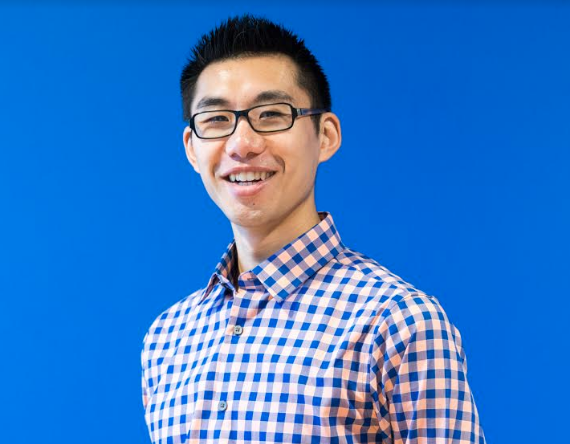 Kit Pang is a Communication Expert, TEDx & Keynote Speaker and the Founder of BostonSpeaks. He empowers individuals and entrepreneurs to become exceptional speakers and communicators. Kit has worked with CEOs, popular authors, celebrities, TEDx speakers and people who are just darned scared of public speaking! Learn more about Kit at www.kitpang.com and www.bostonspeaks.com.
---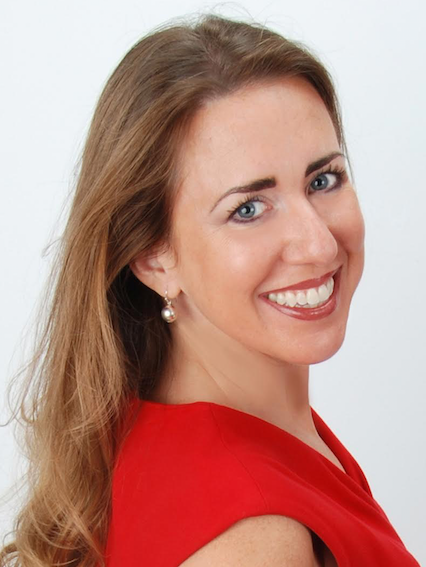 Inspired by life in villages to boardrooms, Joanne helps people & companies reinvent. Goal? The journey. Along the way, she enjoys mixing creativity, education, technology and international business in changing times to develop better positioning, growth, performance and brands for individuals and organizations. Currently a judge and mentor at MassChallenge and a partner at startup GreenMason, Joanne is finding that blend between neuroscience, cultural fit and assessment of skills development in career advancement. GreenMason develops programs and products that help you learn how to find rewarding jobs and build fulfilling careers. For more than 20 years, Joanne has led global cross-functional groups across multiple offices, achieved alignment with investor-backed acquisitions, built technology and management teams from scratch, led a career development team through a 250% expansion, lived in New Delhi to expand international operations, and grew early-stage educational businesses to scale-up organizations. Joanne is a certified career coach, has a master degree from Harvard, leadership certificate from MIT's Sloan School, BA from Simmons and experience at the University of Glasgow, Scotland. She also appreciates every bruise earned as a competitive figure skater.
Organizer of Free 2016 Annual Business Bootcamp for Entrepreneurs- Boston Edition
Christine Souffrant Ntim is an award-winning Haitian-American entrepreneur & startup ecosystem expert for emerging markets. She was selected and featured in Forbes 30 Under 30, AdAge 40 Under 40, Haiti Changemakers 1804 List, Singularity NASA, Entrepreneur Magazine, Huffington Post, Inc Magazine and more. She speaks on digital entrepreneurship, startup hacking, exponential tech AI, and personal branding at over 20+ global conferences a year- which includes former appearances at the US State Department Tours, United Nations, TEDx, SXSW, Startup Grind Global, SeedStars World, European Union Forum and more. She started her career as the founder of Vendedy- a social network connecting people to street markets with the aim of digitizing a $10 trillion dollar black economy and centralizing the world's 200,000 street markets. Today, Christine is the Director of Startup Grind Dubai Powered by Google For Entrepreneurs and a partner at the GlobalStartupEcosystem.com which hosts the largest digital online accelerator program in the world- graduating over 1000+ companies across 190+ countries a year.

For fun, she travels and binge watches top business shows with her husband and beautiful baby girl.

Speaker booking-RSVP here: https://goo.gl/forms/Q3kHUXRB0QrT1nup2
Blog: Christinesntim.com

For speaker bookings, email team at info@christinesntim.com

Top Awards:
Forbes 30 Under 30
Adage 40 Under 40
Caribbean Changemakers 30 Under 30
Most Influential People of African Descent 40under40
Bill Gates Scholar 
Haitian Roundtable 1804 Changemakers 
GES 2017 USA Representative 
Clinton Global Initiative University Honor Roll