FREE 2-in-1 Karma Busting & Manifestation Intensive (featuring Dr Pillai's...
Description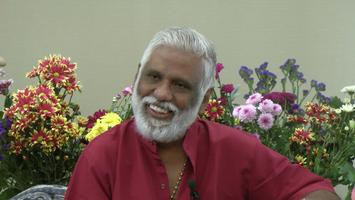 Namaste everyone,
I would like to invite you to our
2-in-1 Karma Busting & Manifestation Intensive
on
24 November 2012 (9 am to 12:30 pm; 1:30 pm to 5 pm

(NEW SESSION JUST ADDED!)

).
This is a
FREE
seminar intended to give you the most concise and practical techniques from Dr Pillai (Baba) for karma clearing and manifesting your desires for the benefit of your material and spiritual progress.
When we are karma busting, we are essentially removing the many layers of negative karmas we have accumulated over countless number of lifetimes.
Why would you want to remove your negative karma?
Besides being a tremendous road-block to your own spiritual and material evolution, such accumulated karmas blind you from realising your true divinityi.e.that you are
LIGHT

.
As most of us are busy with work and have little time to practice such techniques on a regular daily basis, we also want to give you the perfect opportunity to be able to get hands-on practice with Dr Pillai's latest karma busting and miracle manifesting techniques.
Therefore, the 2-in-1 Karma Busting & Manifestation Intensive is going to be a practical hands-on session where you will get to work with a variety of Baba's karma busting techniques and do some serious personal karma busting together as a community.
There will be a mixture hands-on rituals for you to carry out during the 2-in-1 Karma Busting & Manifestation Intensive itself and also meditations from Baba to dissolve your karma at a deeper molecular level.
New Practical Teachings for 24th November 2012!
We want to give you the latest Baba techniques so on 24th November 2012, we will be learning and getting hands-on practice of the latest tarpanam (ancestor offering) technique which Baba taught last week during His masterclass in Singapore on 3 & 4 November 2012.
For those of you new to tarpanam, this is a very special and powerful ritual will help your ancestors ascend to a higher plane and in turn, will enable you to access their spritual and material blessings for your advantage.
As Baba stated during His masterclass on 3 & 4 November 2012, even if you don't meditate or do any other spiritual practice, do tarpanam.
Just doing tarpanam by itself can dramatically accelerate your spiritual and material evolution and bring you great spiritual and material blessings.
Access The Power to Manifest Your Desires
After karma clearing, you would have created a divine space for miracles to flow into your lives, so after karma clearing, we will devote time to work with Baba's manifesting techniques to attract and manifest our goals and desires.
We will work with the premier manfesting mantra:
ARA KARA
in order to attract and manifest our goals and desires quickly
Access Divine Power to Manifest Your Desires and Attract Wealth To You
We will also learn about and practice the mantra that Baba revealed to attract wealth to you: the Guru Nama Shivaya mantra
Guru Namashivaya was one of Baba's incarnations and in this incarnation, Guru Namashivaya had the siddhi (supernormal) power to attract wealth effortless without asking for it.
Summary of Rituals You Will Learn & Practice
Baba's love and compassion for His students are never-ending and this
2-in-1 Karma Busting & Manifestation Intensive
will be
FREE

.
We will provide all the necessary ritual items and materials (includin limes, roses, paper plates etc).
On your part, all you need is a burning desire for change and to transform your destiny for the better.
(1) Flower rolling & Crushing
(2) Lime Chopping
(3) Tarpanam & Advanced Tarpanam
(1) Harnessing the power of the manifesting mantra: ARAKARA
(2) Learn to attract wealth effortlessly into your life with the GURU NAMASHIVAYA mantra
Intensive date/time/venue:
Date: 24 November 2012
Time: 9 am to 12:30 pm
Venue: Regional Language Hotel (RELC) along Orange Grove Road, Singapore.
Cost: FREE
Registration: Strictly by ticket only which you can obtain FREE at this website.
Seats available: 60 seats
With love
Vijay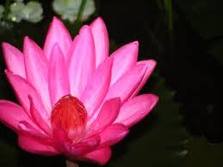 Organizer of FREE 2-in-1 Karma Busting & Manifestation Intensive (featuring Dr Pillai's Techniques) [24 Nov 2012, 9 am to 12:30 pm; 1:30 to 5 pm (NEW SESSION JUST ADDED!) RELC Singapore]