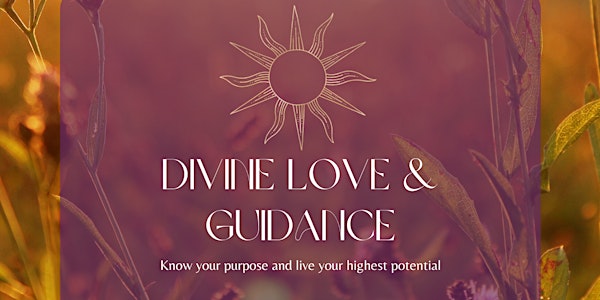 Free 2 - Hour Introduction to Finding your Life's Purpose
Connect with your Higher Self and Journey into More Self-Love, Inner Passion, Self-Awareness, Laughter, Joy and more.
Refund Policy
Contact the organizer to request a refund.
Eventbrite's fee is nonrefundable.
About this event
Alana Leone is an energy medicine practitioner in Sedona, Arizona. Alana uses many techniques for meditation, stress release, trauma awareness and release, body and biofield mapping, chakra balancing to name a few.
Times in life can create blocks in our bodies and in our minds. Times of disappointment, sadness, shame, guilt, loneliness and shocks of traumatic events change us and there are points in life where we can feel confused, uncertain, lost, stuck or at a crossroads. Until I understood this reaction to the events in my own life, that is when I could make a change. Even when I was aware and understood myself it was still a journey from there to self-love.
Through pain and trauma we close our heart and disconnect from the world and ourselves.
How many people in the world are disconnected from their heart and their soul? My mission is to guide people to align this disconnection and bring back the frequency to a higher state.
We can raise our frequency quickly as long as we are aware. We have an observer of higher intelligence that is with us at all times. When we focus on this fact problems disappear because we are looking at it from a higher frequency. We then transition to a frequency that is in tune with our highest purpose.
In this 2-hour introduction to finding your life's purpose we will go through meditation exercises, opening the perceptions of the mind and heart expanding exercises. There is much that happens in this 2 hour program.
Open the heart more, know that you are safe to express your deepest passions and create a life that you truly want.
What you will receive from this 2 – hour introduction to finding your life's purpose:
- Learning the truth that you are magnificent and loved
- Release stuck energy to take massive action
- Not allowing "things" to hold you back
- Gain more confidence and clarity
- Follow your heart, to follow your goals to cross the finish line
- Raise your energy to know your power within
- What does BE, DO, HAVE have to do with abundance of health, wealth and happiness.
I would love to connect with you if you have an questions.
Add On an Akashic Records Reading with Alana Leone for doing a deep dive of what your purpose is and how to take action on your purpose.
What clients are saying:
I was very impressed with your session last night, even though it was very late at night indeed in my time, it was so interesting that I didn't feel tired at all during the two hours and enjoyed very much participating and sharing the personal insights that I realized or were revealed to me during the session as a result of things that inspired me.
Julian from the UK