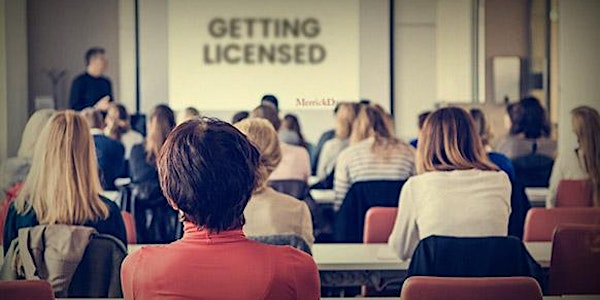 FREE 19 FL Real Estate Classes in Zoom Classroom
MerrickDamon along with Sterling Real Estate is offering 19 classes on FLA real estate at no cost to you! Join our LIVE, Zoom Classroom.
When and where
Location
MerrickDamon Real Estate School & Sterling Real Estate Brokerage 2435 North Dixie Highway Wilton Manors, FL 33305
About this event
Join us for 19 FREE Intro Florida Real Estate Classes.
Our Zoom Classroom is a great opportunity to learn our business.
See schedule below:
1. 8/18 The Real Estate Business
2. 8/25 Real Estate License Law
3. 9/1 Real Estate License Law and Commission Rules
4. 9/8 Authorized Relationships, Duties, and Disclosure
5. 9/15 Real Estate Brokerage Activities and Procedures
6. 9/22 Violations of License Law, Penalties, and Procedures
7. 9/29 Federal and State Laws Pertaining to Real Estate
8. 10/6 Property Rights: Condos, Co-ops, and Time-Sharing
9. 10/13 Title, Deeds, and Ownership Restrictions
10. 10/20 Legal Descriptions
11. 10/27 Real Estate Contracts
12. 11/3 Residential Mortgages
13. 11/10 Types of Mortgages and Sources of Financing
14. 11/17 Real Estate–Computations and Closing of Transactions
15. 12/1 The Real Estate Market and Analysis
16. 12/8 Real Estate Appraisal
17. 12/15 Real Estate Investments and Business Brokerage
18. 12/21 Taxes Affecting Real Estate
19. 12/28 Planning, Zoning, and Environmental Hazards