Description
Magers & Quinn is excited to welcome Fredrik Backman (A Man Called Ove), in conversation with bestselling Twin Cities writer Julie Schumacher!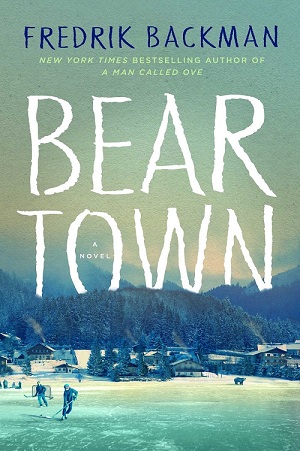 Fredrik Backman's new novel, Beartown, is a spellbinding, heartbreaking, emotionally nuanced evocation of the complexities of life in a small town grasping at a brighter future. Set in a remote corner of the forest, struggling with an economic decline and a lack of opportunity, Beartown is a community with one great passion: ice hockey. And hockey, for the first time in a very long time, has given this isolated place a sense of pride. The Beartown junior ice hockey team is about to compete in the national championship and all eyes are on the group of teenagers who make up the team and the men who coach them.
Beartown offers a rich tapestry of small-town life in a time of great change. Marked by Fredrik Backman's keen observations and unblinking honesty, this captivating novel explores questions about belonging, community, honor, and the fragile dreams that sustain us—and sometimes destroy us. Beartown is remarkable in showing us the messages that parents unthinkingly transmit to their children about gender roles, winning, and accountability. The novel brings to light the value of team sports as a means of teaching values like loyalty, teamwork, sacrifice—but also shows how these values can be all too easily warped into bullying, aggression, and exclusion. In Backman's skillful hands, hockey-obsessed Beartown becomes a microcosm of the larger world, a lens trained on the fault line running between what a town says it stands for and what it actually does when forced to make a difficult choice.
Fredrik Backman is the #1 New York Times bestselling author of A Man Called Ove, My Grandmother Asked Me to Tell You She's Sorry, Britt-Marie Was Here, as well as a novella, And Every Morning the Way Home Gets Longer and Longer. His books are published in more than 40 countries. He lives in Stockholm, Sweden, with his wife and two children.
Julie Schumacher grew up in Wilmington, Delaware and graduated from Oberlin College and Cornell University. Her first published story, "Reunion," written to fulfill an undergraduate writing assignment ("tell a family tale") was reprinted in The Best American Short Stories 1983. Subsequent stories were published in The Atlantic, MS, Minnesota Monthly, and Prize Stories: The O.Henry Awards 1990 and 1996. Her first novel, The Body Is Water, was published by Soho Press in 1995 and was an ALA Notable Book of the Year and a finalist for the PEN/Hemingway Award. It was published in translation in Germany, Norway, Sweden, Finland, Denmark, Israel, Greece, and Korea.Her other books include the national best-seller, Dear Committee Members, and five novels for younger readers. Ms. Schumacher lives in St. Paul and is a faculty member in the Creative Writing Program and the Department of English at the University of Minnesota, where she has been recognized as a "Scholar of the College."
Tickets: All tickets include either a copy of Beartown or a gift card to Magers and Quinn equal to the cost of the book ($26.99). Tickets are available online only prior to the event, or at the door.

Parking & Seating: Street parking only. Seating is general admission.
Book Signing: Books will be available for sale at the event, and Mr. Backman will be available for a book signing after the talk.