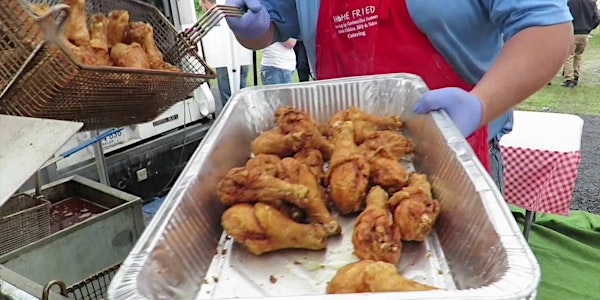 Fredericksburg Fried Chicken, Beer & Balloon Festival
When and where
Location
6120 East, US-290 Fredericksburg, TX 78624
Description
FRIED CHICKEN - ALSTADT BEER - DRINKS - BALLOONS - LIVE MUSIC
Fried Chicken. Live Music. Hot Air Balloons. Fashion. Food. Drinks. Vendors. This event isn't just Fried Chicken Festival or balloon festival, it's a Thanksgiving Weekend Bash in the Best Town in the South drawing hundreds of Fried Chicken Lovers from ACROSS the PLANET for each event.
Kid and pet friendly, bring the entire family. Capped at 1,000 guests the entire weekend, purchase your tickets early as they sell out each year. VIP Fried Chicken Areas offer a higher end, more fully inclusive experience for guests seeking the finer, fried chicken things in life.
Come on out and enjoy a gorgeous day of FRIED CHICKEN in the outdoors, new friends, majestic views, dozens of food and alcohol partners, and (weather permitting) beautiful hot air balloons!
Hot Air Balloons are a fun and important part of this festival but extremely weather contingent. For those who are primarily attending to see balloons, please come prepared to enjoy the full festival schedule - FRIED CHICKEN AND ALL!! Due to safety guests must understand that weather may ground balloons.