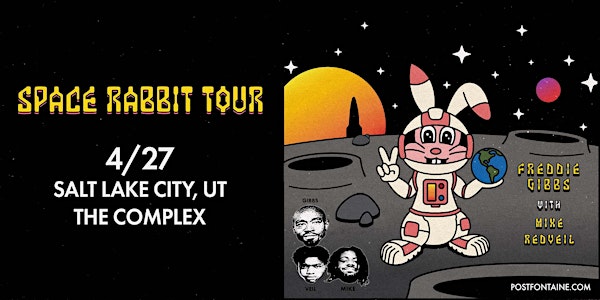 Freddie Gibbs: The Space Rabbit Tour
Event Information
Performers
Freddie Gibbs
MIKE, redveil
Location
The Complex
536 W 100 S
SALT LAKE CITY, UT 84101
Postfontaine Presents: Freddie Gibbs at The Complex on 4/27/22! Get Tickets!
About this event
ABOUT FREDDIE GIBBS:
Freddie Gibbs has become one of hip-hop's most important, inimitable, and influential voices via his quotable wordplay, versatile songs, and unflinching honesty. Since 2004, the uncompromising Indiana-raised rapper has built a diehard global fan base and regularly attracted tastemaker adoration. His discography includes 20-plus mixtapes, eight EPs, four official solo albums, and four top-billed collaborative records. 2019's Bandana with Madlib was a new critical and commercial high watermark. After bowing at #21 on the Billboard Top 200, it closed 2019 on year-end lists by Vulture, Vibe, UPROXX, Stereogum, Noisey, SPIN, Complex, and more. GQ called it "one of the best albums of the year" and promised, "Freddie Gibbs will rap circles around anybody." Teaming up with Warner Records in 2020, his momentum only accelerated six months later as The Alchemist-assisted Alfredo drew the same enthusiasm, landing a 2021 GRAMMY nomination for Best Rap Album and hitting #4 on the Billboard Top Album Sales chart. Freddie Gibbs has collaborated with everyone from Pusha T, Killer Mike, Anderson .Paak, and Yasiin Bey to Tyler, The Creator, Gucci Mane, A$AP Ferg, Jay Rock, and Young Thug, in addition to contributing music to blockbuster video game franchises, such as Grand Theft Auto, Max Payne, and NBA2K. In early 2021, Gibbs teamed up with ESPN for Black History Month performing on their "Black History Always" special The Undefeated Presents: A Room of Our Own and featuring on The Undefeated's Music For The Moment/Black History Always EP. The summer saw Freddie make his feature film debut starring in Down With The King which premiered during Cannes. Most recently, he released a "Black Illuminati (Ft. Jadakiss) on Warner Records alongside the launch of his own Natural Wine label Big Rabbit Wines.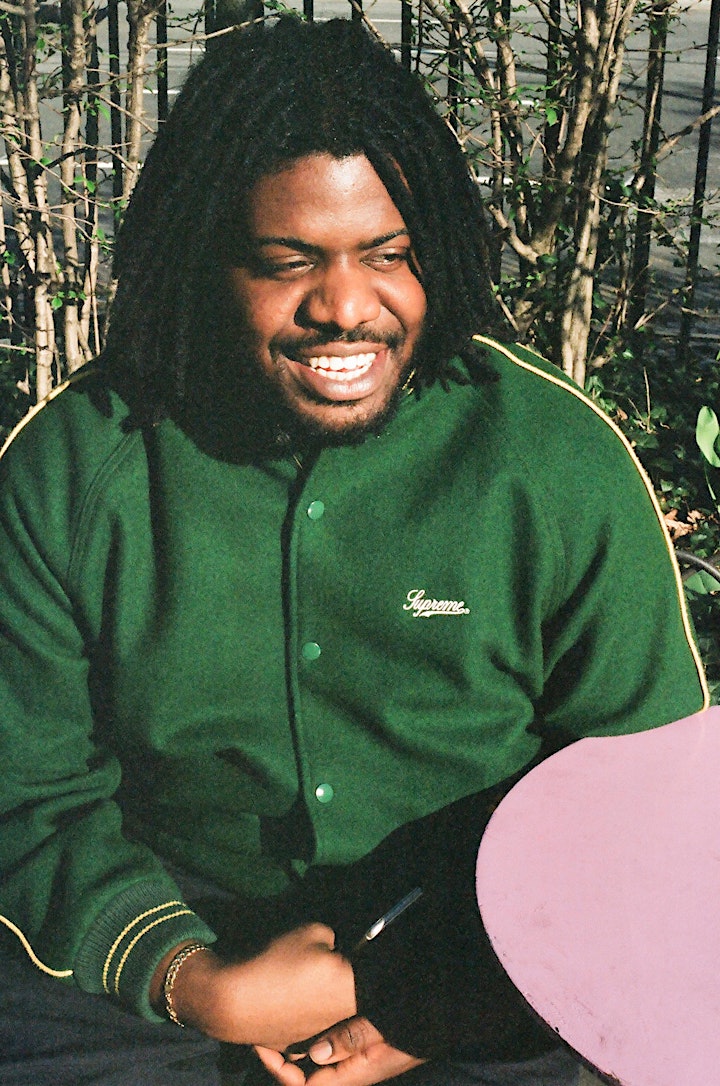 MIKE
At twenty-three years old, MIKE's age can be deceiving. He is an integral figure in birthing a new sound and style of hip hop that has gained wide influence since it first broke in underground circles in 2017, and MIKE's music itself carries the insight, pain, and fatigue that often comes with age and long life lived.
Born in New Jersey, MIKE moved to London with his mother before settling in The Bronx for the remainder of his later teenage years. Both regions have had an audible influence on the young rapper's music - in England he was immersed in grime and the music of King Krule, and in the United States he was turned on to Earl Sweatshirt and MF DOOM. In New York, MIKE connected with several artists who had a similar ear and style, and formed a collective called [sLUms]. Consisting of Adé Hakim, Darryl Johnson, King Carter, Jazz Jodi, and DJ Mason, the group established a unique sound that created waves throughout underground hip hop circles across the country.
In 2017 MIKE released his mixtape May God Bless Your Hustle. The project perfectly captured a singular moment in a city where the only constant is change. With features from Standing on the Corner, Wiki, Mal Devisa, and more, as well as production from Ade Hakim, Tony Seltzer, and Austin Williamson of Onyx Collective, May God Bless Your Hustle was a snapshot of the sound of underground New York rap in 2017. It received a Best New Music review from Pitchfork as MIKE started to gain international attention outside of New York City.
At the end of 2018 MIKE released his album War In My Pen independently, and followed it up in mid 2019 with Tears of Joy, his second album to be selected for Pitchfork's Best New Music. He released his most recent album, Weight of the World, in 2020. Nearly entirely self-produced, and only containing features from Jadasea and Earl Sweatshirt, it's one of MIKE's most introspective and sonically diverse releases to date. MIKE has opened tours for Blood Orange and Earl Sweatshirt, and performed at festivals such as MoMA PS1 Warm Up, Pitchfork Festival, and Capitol Hill Block Party.
Over the past year MIKE immersed himself in electronic and house music, listening to artists such as Steve Spacek and Park Hye Jin. He released two largely instrumental projects partially inspired by these new influences: BLP2020 "King of the Night" and BLP2021 "for ur own good."
Disco! is the first MIKE release since Weight of the World, and sees MIKE combine his new style of production with his top tier songwriting and delivery. The project is at times more upbeat and catchy than his previous work, but still carries the emotional weight that is characteristic of MIKE's music. The result is MIKE's most engaging and interesting body of work to date, as he continues to evolve the style of rap that he pioneered.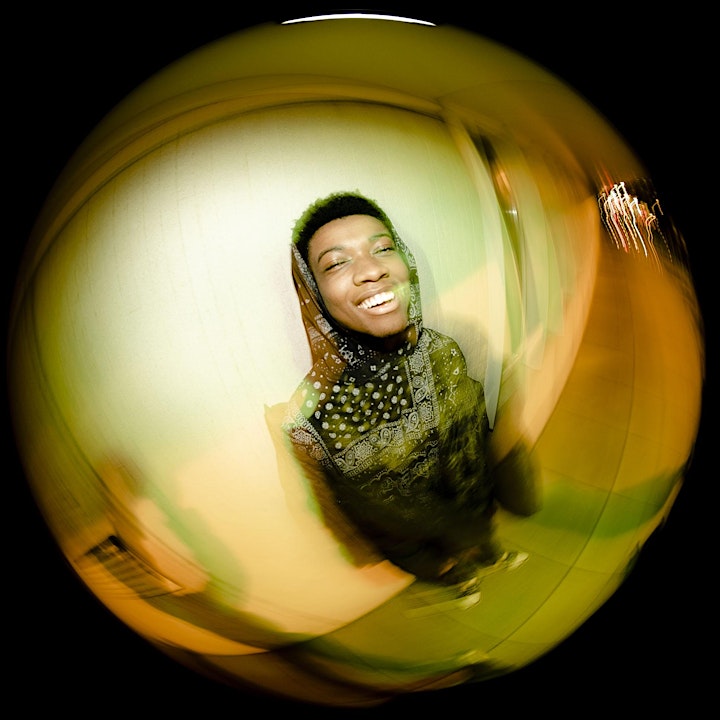 redveil is a 17-year-old American rapper, songwriter, and producer from Prince George's County, Maryland. His independent release of the album "Niagara" in August 2020 created major buzz on the internet, launching him into underground stardom. Soon after causing him to be noticed and receive praise by the likes of Tyler, the Creator, Jonah Hill, Brockhampton, among many other notable figures. It is no surprise his following has skyrocketed thanks to the infectious jazz and soul influence strike that through his music, coupled with smooth flows and impactful lyrical content.
After breaking his 10 month long silence, His latest single release "04" marks a big step up for the young rapper. It's a subtle, but noticeable departure from the sound he stuck so closely to on "Niagara" and it demonstrates maturity in the DMV native's skills all around. Although he was gone for an extended amount of time, it seems he has not been away from the studio for very long.
This tour will mark his second support tour as an artist after performing at many big festivals and shows across the country including Day N Vegas, Firefly, and opening for Danny Brown in his hometown just to name a few.
Performers
Freddie Gibbs
MIKE, redveil
Date and time
Location
The Complex
536 W 100 S
SALT LAKE CITY, UT 84101
Refund policy