About this Event
YOU are invited to the most EPIC Halloween street party Chattanooga has ever thrown with FOUR fangtastic parties for the price of ONE! Dress to impress with our Freaky Funk N Disco Theme in mind because we will be crowning a winner for the largest costume contest in the southeast with CASH and PRIZES of up to $4,000! If you are just coming for the "boos", then prepare your liver for some spooktacular cocktail specials supplied by Wheatley Vodka. All of our Station Street partners will compete in making the best boo-zy cocktail and YOU get to weigh in on the vote! The Boo-zy Cocktails will only cost $6 and you will receive a free token to vote for your favorite drink! If you like ridin' high with the rest of the witches, then become VIP for exclusive perks available only to YOU. When the sun goes down and the stage lights up, you will experience the magic that is DJ FROdaddy who's gonna take us down to the Disco, Super T and The Tyrone Smith Revue who packs his punch with a whole lotta funk, along with a special fire breathing performance by Ethereal Embers!
GET YOUR TICKETS TO PARTY AT THE FREAKERS BALL ON STATION STREET!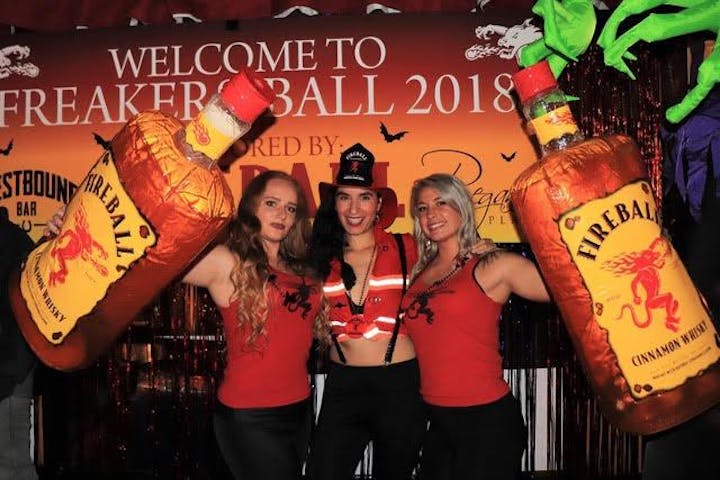 Freakers' Ball Costume Contest Details:
Stir, Regan's Place, Westbound Bar, and Songbirds will each host individual costume contests with the winners advancing to the finals. The costume contest will be judged by best overall costume (Groups are welcome to enter in the contest as one costume). Three judges will be selected from the crowd and give each contestant a score of 1-5. The top three scores will then be judged by crowd applause to determine a winner. Winner will advance to the finals.
Registration Times & Contest Times for each Location
Stir - Registration Time 6:30pm-7:15 - Contest Time 7:30pm
Regans Place - Registration Time - 7pm-7:45 - Contest Time 8pm
Westbound Bar - Registration Time - 7:30pm-8:15pm - Contest Time 8:30pm
Songbirds - Registration Time - 8:15pm-8:45pm Contest Time 9pm
Finals Costume contest will consist of all four winners of the opening round contest.
The finals will take place at 9:45pm on the outdoor stage.
Friday & Saturday Opening Round Prizes-
1st Place - $100 Cash, a Fireball Whisky and Wheatley Vodka gift basket
2nd Place - $50 Cash
3rd Place - $25 Cash
FINALS PRIZES
1st Place $1000 Cash & a Botox and Lip filler package. (valued at $1200.00)
2nd Place $500 Cash
3rd Place $50 Cash
4th Place $25 Cash
Sponsors - Fireball Whiskey, Wheatley Vodka & Southern Surgical Arts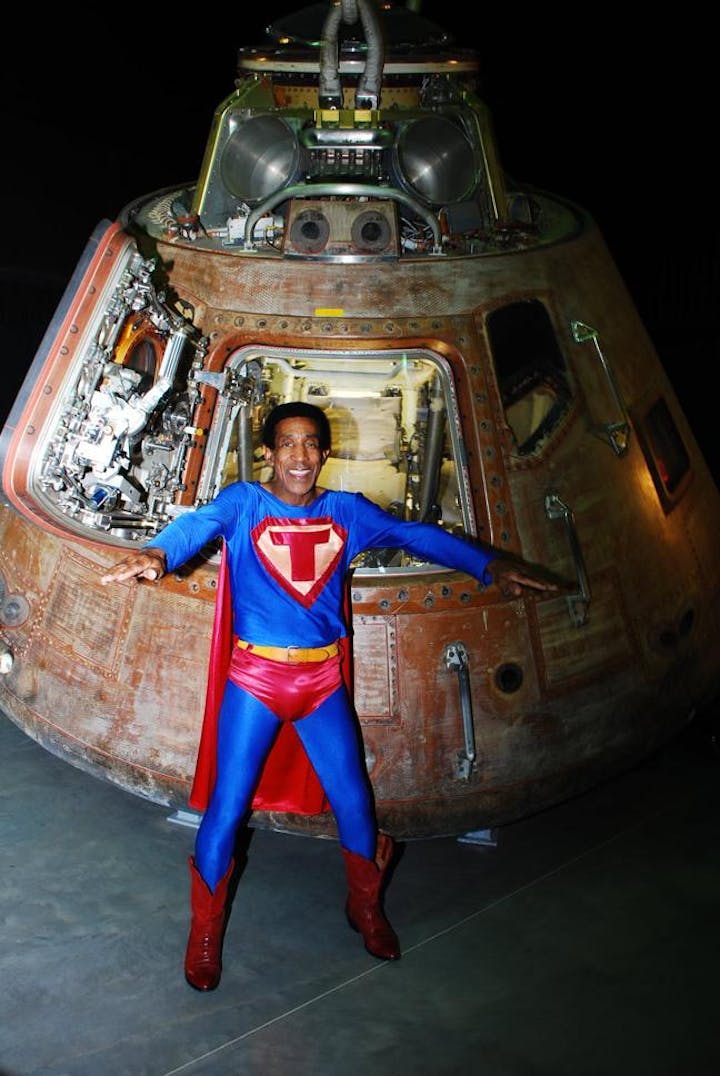 "SUPER T"
The Tyrone Smith Revue, featuring Tyrone "Super T" Smith is your premiere party band for your special event or party. Super T exhibits relentless showmanship that is sure to make your occasion a most memorable experience. His primary focus is on your special event.
He personally works with you and or your event planner in a professional, enthusiastic manner to fulfill your most special requests. Super T has been performing for diverse crowds for over 40 years and has been featured nationally on the Today Show, Good Morning America, The Morning Show, Inside Edition, and Entrainment Tonight.
For over 25 years "DJ FROdaddy" has specialized in energizing crowds on the dance floor; whether as the frontman for his funky party band Convertibull, or as DJ for large special events like The Freakers Ball! While his real name is unknown, he IS known for his wild antics, crowd participation, giant afro, sunglasses & glowing disco shoes. He's ready, are YOU?!