Join us from low to high tide for performances, food + drinks, paddling, and a guided tour along the Flushing Creek brownfield beach
About this event
**please note the date has changed to Sunday, October 17**
FREAK THE CREEK
Sunday, October 17th from 2 to 9pm at the Ghost of the Wahnetah Boat Club, Flushing Creek, Queens, NY
Performances by Sugarlife, Sunk Shore, sTo Len, Anaïs Maviel + Rashaan Carter, Cody Ann Herrmann, Smhoak, Erica Dawn Lyle, and the Canal Street Research Association
Directions: At 2pm meet on the sidewalk under the Mets - Willets Point subway station for an approximately 1 mile long guided tour of city-owned property through Willets Point to the historic site of the Wahnetah Boat Club. Participants will learn about plans for new development in Willets Point and downtown Flushing, as well as the waterway that divides Eastern and Western Queens.
Can't make the tour? Head to the Flushing Meadows Corona Park Kayak/Canoe Launch [40.76337254769112, -73.84350987116396], walk north east on the sidewalk against traffic along Marina Rd past the NYC DoT Harper St. Yard [30-01 Harper St., Corona, NY 11368]. Look for handmade signs that will lead you to the old Wahnetah Boat Club. Follow your nose and ears. Performances begin on the beach [40°45'44.7"N 73°50'14.3"W] at 3PM and run till sunset, around 8PM. This event will last from low to high tide, we will observe the water slowly rising until she kicks us off the beach for the night.
Food by Queens-based Vietnamese restaurant Nha Minh- while supplies last! IG: @nha_minh
Foraged Drinks by Candace Thompson of The Collaborative Urban Resilience Banquet including Mugwort, Goldenrod, Sumac brews - while supplies last! IG: @the_c_u_r_b
A limited amount of kayaks and a canoe will be available for paddling and Creek exploration on a first come first served basis. Lifejackets will be provided.
Attire: haunted nautical
This event is free of change and open to all. Parts of the program, including the guided walk, will take place on uneven sandy ground and require crouching. Close toed shoes are recommended. There are no restrooms onsite.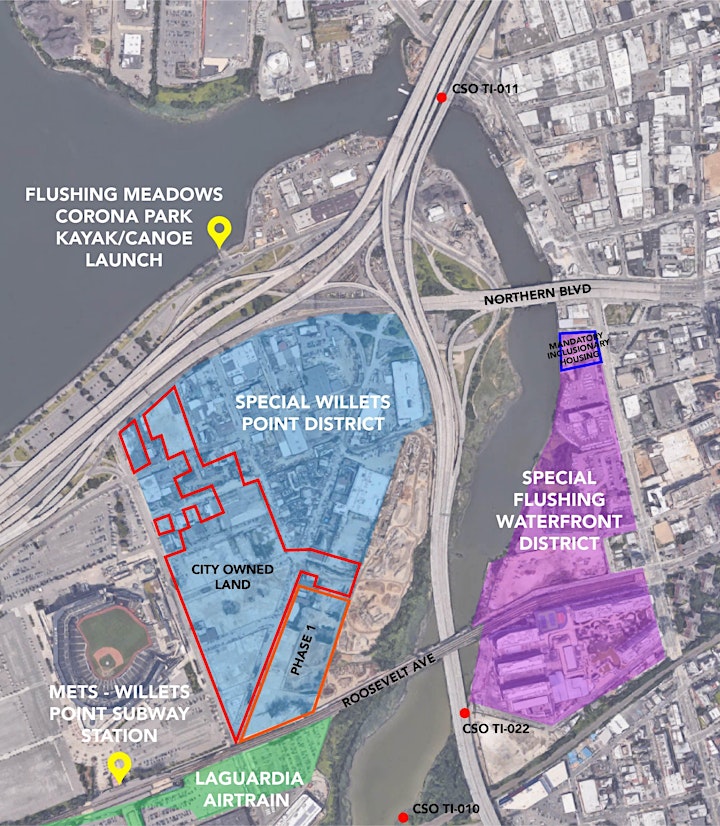 This program is made possible by the New York City Artist Corps.