Fraud Prevention Seminars

Multiple Dates
Event Details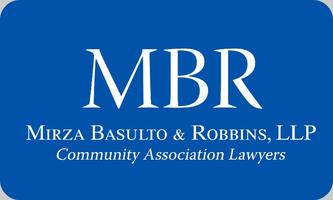 Banco Popular, the law offices of Mirza Basulto & Robbins, LLP and NSi Insurance Group cordially invite you to attend a complimentary
seminar regarding Fraud Prevention
on
Saturday, November 19, 2013
9:00AM to 12:00PM
with Registration and Refreshments from 8:30AM
at the
Banco Popular 
7900 Miami Lakes Drive 
Miami Lakes, Florida 33016
Three seminars, to be co-hosted by Banco Popular, the law offices of Mirza, Basulto & Robbins and NSi Insurance group, on three important topics: Tips to Avoid and Mitigate Banking Fraud, Do's and Don'ts of Association Budgeting and Insurance Fraud.
Continuing Education Credits will be available to LCAMs.

Kindly R.S.V.P. by registering above.
If you have any questions or concerns, please contact William at (305) 722-8900.

Organizer
Basulto Robbins & Associates, LLP
Miami-Dade
14160 NW 77th Court, Ste.22
Miami Lakes, Florida 33016
(305) 722-8900
_____________________
Broward
2900 N University Drive, Ste. 78 
Coral Springs, Florida 33406
(954) 510-1000
_____________________

Palm Beach
(561) 253- 2459
Fraud Prevention Seminars