Fraud, Ethics, and Accountability: Role Of The CFO

Wednesday, April 10, 2013 from 7:15 AM to 9:45 AM (EDT)
Event Details
Fraud, Ethics, and Accountability: Role of the CFO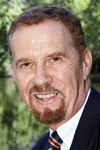 Joseph W. Weiss, Ph.D.
Professor of Management,
Research Fellow, Center for Business Ethics
Bentley University

This comprehensive session will include pertinent film clips and an active discussion tailored specifically to the CFO audience. Program outline is below:


Introduction        
Fraud in the Post-Subprime Lending Crisis Environment: Who's at Risk and Why?

What has and has not changed to address fraud in this environment?

Why should CFOs be concerned about fraud, questionable activities, and ethics?

Agenda and deliverables of this session

        
What is fraud and how does it work?
The Fraud Triangle

How is fraud detected?

Whose problem is fraud in organizations?
Role and accountability of CFOs
Role of CFOs: managers or leaders in organizations?

Sources of pressures in CFO changing roles

Are CFOs really responsible for ethics and/or compliance in organizations?

When CFOs ethically fail and when they succeed: two stories

Challenges CFOs face going forward    
Ethics and compliance: What's the difference and does it matter?
Compliance: necessary but not sufficient by itself

Ethics: reading perception and behavior

How CFOs can use ethics in their roles and organizations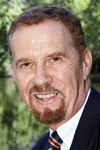 Joseph W. Weiss, Ph.D.
Biography
Joseph Weiss is a Professor of Management at Bentley University in Waltham, Massachusetts where he designed and teaches the MBA leadership course, business ethics, and organizational theory. He specializes in developing individual and team leadership effectiveness, organizational change, project management, and business ethics. He is an international management consultant with two decades of experience. Dr. Weiss had coached 100 executives from Fortune 500 and 1000 firms across industries and geographies. His portfolio of world class assessment products, business training courses, and coaching provides fast and effective take charge, collaborative execution skills for leaders in mergers & acquisitions, newly formed global teams and corporate officers in transition.
He is a Fulbright Senior Program Specialist and has authored five books. He has served as the Chair of the national Academy of Management Consulting Division and is currently co-chair of the HICSS (Hawaii International Conference of System Sciences) IT/Project Management track. He earned a Ph.D. from the University of Wisconsin, Madison and has studied at Harvard and Columbia Universities, and the American University of Beirut.
When & Where

Lacava Center, Bentley Uniersity
175 Forest St
Waltham, MA 02452


Wednesday, April 10, 2013 from 7:15 AM to 9:45 AM (EDT)
Add to my calendar
Organizer
The CFO Leadership Council is a community dedicated to empowering its members to grow and thrive, no matter the challenge in front of them. We value every senior financial executive who walks through our door or engages us online.  
Our events feature relevant speakers, panel discussions and conversations that spark new ideas, practical solutions and tangible takeaways to solve your most pressing issues.
Each of our individual chapters, along with our live virtual meetings, offer a confidential, 'sales free' setting to allow you to talk freely and ask real questions of your peers.
Our events are full of passionate, energetic senior financial executives who are there to collaborate and empower you to succeed.