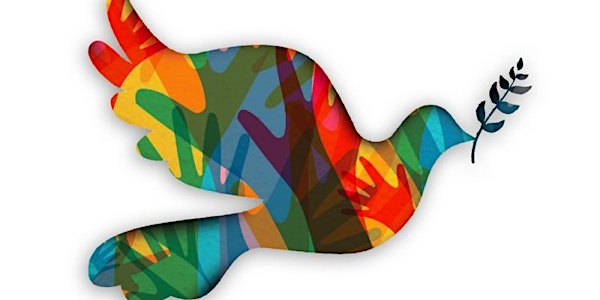 Fratelli Tutti - Everyone is Connected: Brothers and Sisters, All
Join us for a conversation on Pope Francis' encyclical, Fratelli Tutti, with speakers from the Abrahamic faiths promoting connection.
About this event
Fratelli Tutti - Everyone is Connected: Brothers and Sisters, All
Sunday, January 3, 2021, 4 - 5:30pm
Online via Zoom
(Registration ends at 3pm on the day of, and the Zoom link will be sent right after that)
Fr. Tom Ryan of the Paulist Center will deliver remarks on Pope Francis' encyclical, Fratelli Tutti, reflecting on how we can all live out the call to fraternity, social friendship, and solidarity. We could not think of a more fitting way to begin the new year. Responding to him will be Boston Islamic Seminary President Dr. Basyouny Nehela and the Founding Director of the Betty Ann Greenbaum Miller Center for Interreligious Learning & Leadership, Rabbi Or Rose. Audience Q&A will follow the presentations.
Born and raised in southern Minnesota, Fr. Tom Ryan did his graduate studies in theology at the Washington (D.C.) Theological Union and the University of Geneva. He was ordained a Paulist in 1975, and served in campus ministry at the Ohio State University (Columbus) and at McGill University (Montreal, QC.), prior to directing the Montreal-based Canadian Centre for Ecumenism for 14 years and working in all ten provinces of Canada. Perceiving the need for places where Christians of different traditions could gather to share faith and life with each other as well as with members of other religions, he spearheaded the founding of Unitas in Montreal, an ecumenical center for spirituality and Christian meditation co-sponsored by eight different denominations. He served as its director for five years prior to answering the call of his community in January of 2000 to set up and develop the Paulist Office for Ecumenical and Interfaith Relations.
Dr. Basyouny Nehela holds an M.A. in Fundamentals of Religion, and a Ph.D. with Honors in Da'wa and Islamic Culture, both from Al-Azhar University. He is currently the Dean of Academic Affairs and professor at Boston Islamic Seminary. Dr. Basyouny was previously an Associate professor at Qatar University's Faculty of Sharia and Islamic Studies, Department of Islamic Creed and Da'wa, a faculty member at Al-Azhar University and Islamic American University, and Imam of the Islamic Society of Boston. He has also served as head, and coordinator of many academic committees covering Curriculum Enhancement, Core Curriculum, Strategic Plan, Academic Activities and Events, & Professional Development. He has taught many academic courses including Fundamentals of Dawa, Ethics, Comparative Religion, Islamic Creed, Islamic Culture, Quranic Studies,…etc.
Rabbi Or Rose is the founding Director of the Betty Ann Greenbaum Miller Center for Interreligious Learning & Leadership of Hebrew College. Before assuming this position in 2016, he worked in various administrative and teaching capacities at Hebrew College for over a decade, including serving as a founding faculty member and Associate Dean of the Rabbinical School. Rabbi Rose was also one of the creators of CIRCLE, The Center for Interreligious & Community Leadership Education, cosponsored by Hebrew College and Andover Newton Theological School (2007 – 2017). In addition to his work at Hebrew College, Rabbi Rose has taught for the Bronfman Youth Fellowships, The Wexner Graduate Fellowship, Me'ah, and in a variety of other academic, religious, and civic contexts throughout North America and in Israel. He is the co-editor of Speaking Torah: Spiritual Teachings from Around the Maggid's Table (Jewish Lights), and the award-winning anthology, My Neighbor's Faith: Stories of Interreligious Encounter, Growth, and Transformation (Orbis). His most recent publication is the anthology, Words To Live By: Sacred Sources for Interreligious Engagement (Orbis 2018). In 2009 – 2010, he was selected as a member of the Shalom Hartman Institute's inaugural North American Scholar's Circle. In 2014, Northeastern University honored him for his interreligious educational efforts.
For more info, please visit www.coopmet.org or email info@coopmet.org