Franz Kafka's LETTER TO MY FATHER presented live online by M-34
About this event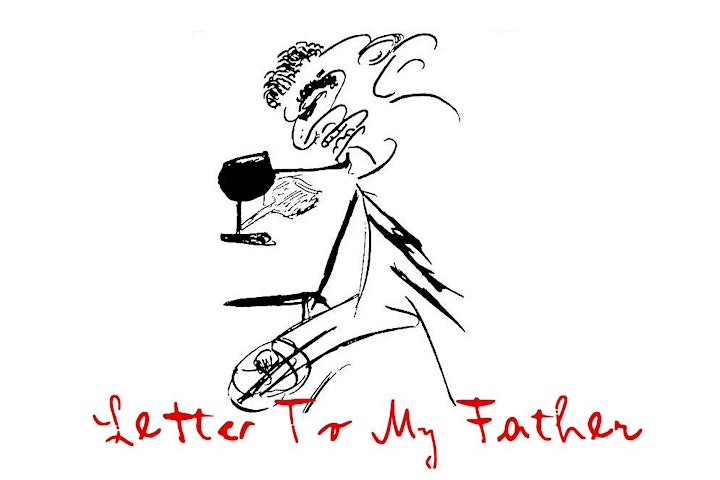 LETTER TO MY FATHER 
by Franz Kafka
translated by Hannah Stokes and Richard Stokes
developed by James Rutherford and Michael Guagno
performed by Michael Guagno
directed by James Rutherford
LETTER TO MY FATHER is performed in a zone monitored by multiple cameras, each of which broadcasts live over the internet. The audience watches via a multiplex interface, allowing each viewer to take their own perspective on the event.
In 1919, an ailing Franz Kafka wrote a letter to his father. In it he put his anger, his fear, his guilt, his loneliness, his ingratitude, his debt, his despair, his joy, his pride, his confusion, his laughter, his hate, his memory, his shame, his tears, his disgust at everything his father represented and his profound hope that he might one day measure up to such a remarkable man. The letter never reached its destination. Now, live from quarantine, you are invited to a curious event — part YouTube meltdown, part hidden-camera show, part seance — as we attempt to deliver it at last
EXTENDED! Performances Through April 2nd!
Sunday 3/28 -- 3pm
Thursday 4/1 -- 7pm
Friday 4/2 -- 7pm
(All times EDT)
We believe that theater requires a commitment of energy from its audience. This piece asks for active engagement, uninterrupted time, and audio/visual isolation. This is not a stream to have playing in the background as you scroll through the news. We are attempting to reclaim some of the immediacy of live performance: that feeling of sitting in a dark room as something unusual and unique happens to you and you alone.
This is a distressing piece about alienation, isolation, and despair. This show is perhaps not for those who — quite understandably — are looking to art for reprieve from these exhausting days and months. Kafka sat at the lip of a terrifying future and wrote about his mounting horror at the world around him. We believe that engaging with his struggle can be a source of strength in the swirling chaos of these times.
PRODUCTION STAFF
Video Design: Lacey Erb
Scenery & Lighting Design:  Oona Curley & Stacey DeRosier
Technology & Broadcasting Coordinator: Casey Robinson 
Original Music: Dave Harrington
Costume Design: Pinwheel Pinwheel
Technical Direction: Rudi Utter
Production & Stage Management: Isaac VanCuren
Press Representative: David Gibbs/DARR Publicity
Social Media Manager: Darius Ovalles
Associate Director: Marty Keiser
Sound Consultant: Michael Costagliola
LETTER TO MY FATHER is powered by LiveLab, a browser-based media router for collaborative performance developed by CultureHub.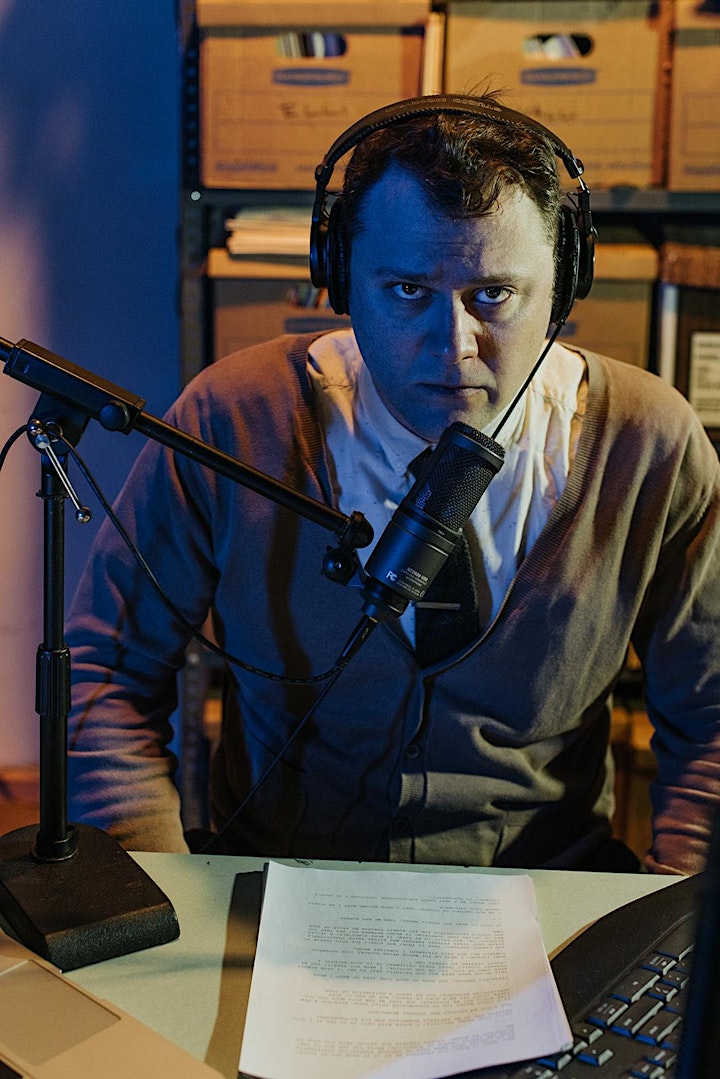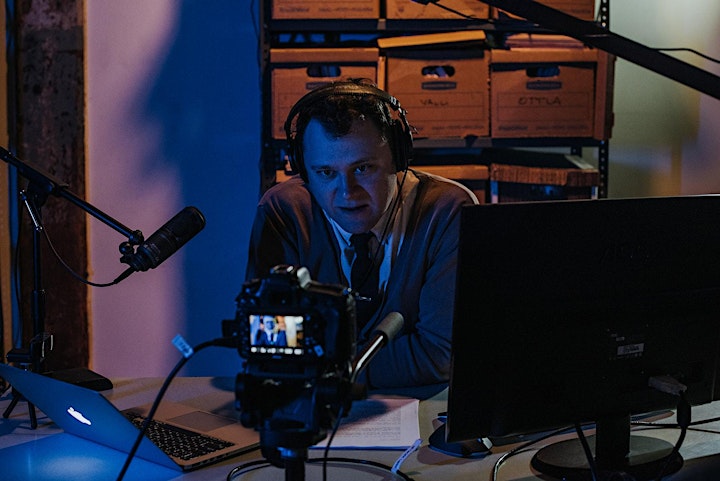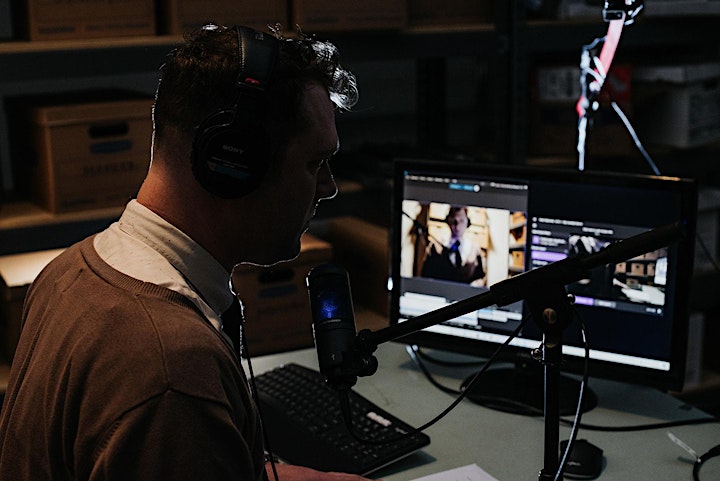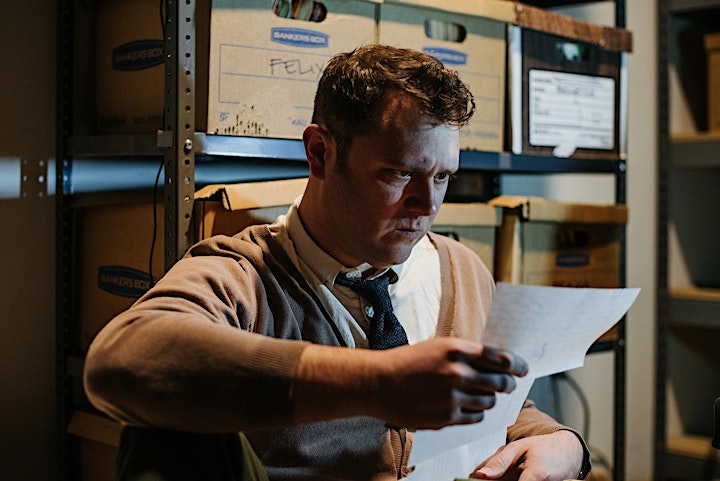 Photos by Eileen Meny Photography