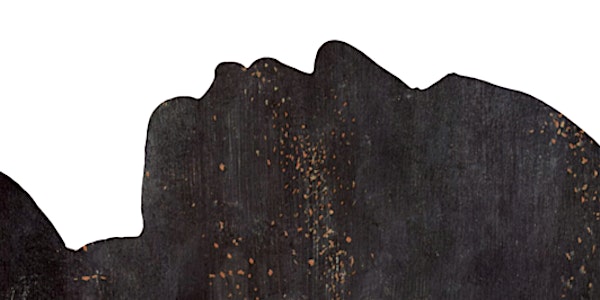 Frantz Fanon, Louis Mars, & New Directions in Comparative Psychiatry
When and where
Location
Ahmadieh Family Lecture Hall, C105, Bay 4, Smith Warehouse (Garage) Franklin Humanities Institute, Duke University 114 S. Buchanan Blvd. Durham, NC 27701
Description
Please join the FHI for a 2-day workshop featuring collaborative reading, rendering of recent research, and mapping of new directions in the study of anticolonial/critical/ comparative psychiatries. The keynote lecture, "Frantz Fanon and the Politics of Viscerality" will be delivered by Achille Mbembe (Wits Univeresity) on Tuesday, 4/26, 3:30pm. Faculty, postdocs and grad students are welcome to register for this workshop.

The 20th century Caribbean psychiatrists Frantz Fanon (Martinique) and Louis Mars (Haiti) have never been studied in tandem, even though both engaged with mental health through the lens of racial alienation, anthropological engagement, colonial pathologies, and pan-African intertextuality with continental philosophy. The careers of these representatives of a little known generation of afro-diasporic physicians in the era of Negritude, global Marxism, and African decolonization present something of a conundrum for Foucauldian models of psychiatric power. Did the biomedical mental health apparatus in diverse global locations, including military psychiatry or outposts of psychopharmacology in the developing world, harbor a "critical psychiatry," even an "anti-colonial psychiatry"? Fanon's psychiatric work is best known in relation to Algerian decolonization, and Louis Mars developed Haitian ethnopsychiatry following the end of the US Occupation of Haiti in 1934. Comparative psychiatry took root in Haiti alongside the discipline of ethnology, and anti-asylum sentiment led to the establishment of a "free psychiatric center" providing ambulatory and pharmacological care, including a brush with the ethnobotanical "recipe" for the zonbi. Fanon's psychiatric writings necessitate consideration of his positions on the pharmakon. In this workshop we will reconceptualize the Caribbean contributions to what Paul Farmer has called the "birth of the klinik."
** Suggested readings prior to the conference link: https://duke.box.com/s/7d5j0ua2ki45bdyxuqyqkw6m3f0duvbk
(email fhi@duke.edu if you have trouble accessing the files)
Program Schedule
Tuesday 4/26
10:00 - 10:15 - Welcome/Introduction/Framing - Deborah Jenson, Duke & Achille Mbembe, WiSER
10:15 - 11:00 - Talk (30 min w/ Q&A) - Azeen Khan, Brown, Brown University, "Fanon's Clinic"
11:00 - 11:45 - Talk - Reginald Fils-Aimé, Harvard, "The Rebirth of the Klinik: Delivering mental health care in Haiti with lessons from a co-founder of ethnopsychiatry"
12:00-12:30 - Lunch Talk - Brandon Kohrt, Duke,"Wretched of the Earth Revisted: Humanitarian Emergencies, Epidemiology, and Ethnography"
12:30 - 1:00 - Talk - Ruben Charles, Université d'état d'Haïti, "Legacies of Louis Mars: Trauma and the Social/Academic Reintegration of the "Street Children" of the Chanmas after the Earthquake of January 12, 2010"
1:00 - 3:00 - Discussion
3:30 - Keynote: Achille Mbembe, WISER, "Frantz Fanon and the Politics of Viscerality"

Wednesday 4/27
10:00 - 10:45 - Talk - Ainehi Edoro, Marquette, "The Psycho-pathology of Colonialism and the Making of an African Literary Discourse"
10:45 - 11:30 - Talk - Deborah Jenson, "Descartes's Crisis of Possession, and other Psychiatric Parables by Louis Mars"
11:30 - 12:30 - Lunch Mini Talks: Nehanda Loiseau, Grace Naeger, Tessa Nunn, and Natsuko Sawaya
12 - 2pm Discussion
2:00 - 3:15pm - Talk - Stefania Pandolfo, UC Berkeley, "Topography of the Soul in the Vertigo of History".