About this Event
Owner, Franco Bruno will be cooking his very popular Lasagna Dish. From making the pasta and sauce to preparing the Lasagna, you will learn the fundamentals of cooking this delicious entree. (Meat, Cheese, and Spinach).
Invite family and friends for a fun evening of the 'forgotten' art of cooking from scratch and of course eating the delicious food he prepares. Guests may bring their own bottle of wine or preferred beverage...Buon Appetito!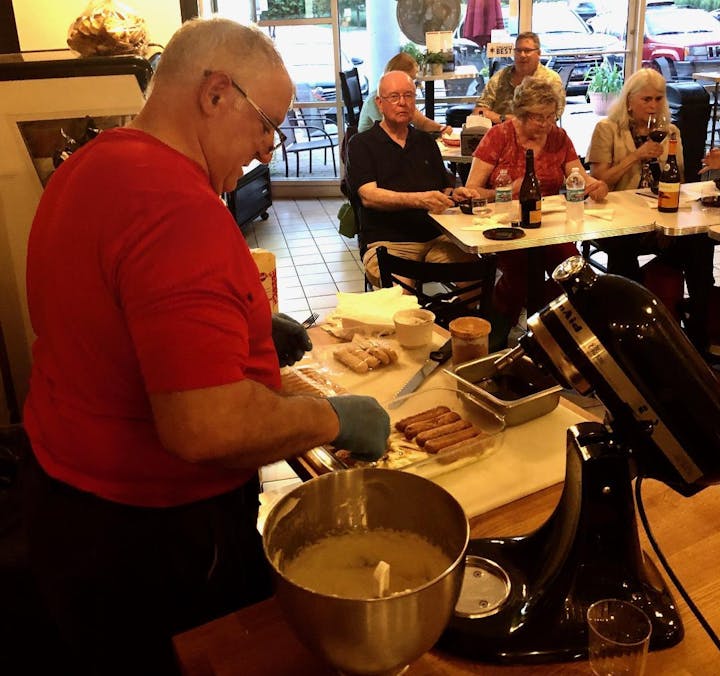 One of Franco's cooking demonstrations!