Description
Join Franklin Tomorrow on Monday, Dec. 10, for our monthly FrankTalks lecture, focusing this month on "The Five Things to Know in 2019."
Prior to this session beginning, The Belles of Franklin will be caroling in the lobby. Local nonprofits will be setup sharing how you can be more involved during the holiday season or with opportunities to support their missions.
FrankTalks is free and the public is invited. Franklin Tomorrow partnered with Vanderbilt University's Office of Community, Neighborhood, and Government Relations to expand the frequency of FrankTalks in 2016 to a monthly program. It is held at various locations across the city, but always on the second Monday of the month. Renasant Bank became a partner for this monthly series in 2018.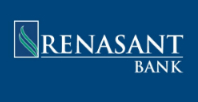 Organizer of FrankTalks: Five Things to Know in 2019
Franklin Tomorrow is the community visioning nonprofit for Franklin. Established in 2001, it seeks to engage the community, foster collaboration, and advocate for a shared vision for the future of Franklin. That shared vision for the future of Franklin is to be a city with robust neighborhoods, a vibrant economy, distinct character, and great people.