Description
Franklin Unplugged is a backyard concert series featuring some of the best singer/songwriters in the middle Tennessee area and from around the country. With free hors d'oeuvres and low priced wine, beer and featured cocktails, this is a Saturday evening you won't want to miss. Bring your friends, bring the family or bring both, and enjoy the resort-style atmosphere this emmaculate Franklin backyard provides.
---
Every installment of Franklin Unplugged will feature a non-profit organization doing their part to make the world a better place. For every ticket sold at this upcoming event, we will donate 50% of the proceeds to the Hands & Feet Project. Ontop of that, we will be collecting any extra donations at the time of the event.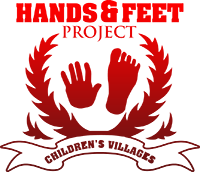 About Hands & Feet:
In the summer of 2004, the members of Christian music group, Audio Adrenaline, founded the Hands and Feet Project. The Project, inspired by fan reaction to the song "Hands and Feet", is a non-profit organization dedicated to providing family-style, residential care for children in crisis.
The organization broke ground on their first Children's Village in Cyvadier, a small town on the Southern coast of Haiti, and began their journey of serving the forgotten children of the impoverished Caribbean nation. Now, The Hands and Feet Project has grown to include multiple locations across the southern peninsula and is also dedicated to providing sustainable solutions that fight against Haiti's orphan crisis.