Description
The Franklin County Women's Conference is an annual event organized to empower local women in the community in addition to raising funds for a local non-profit; Women In Need. This one-day event consists of light breakfast, networking, attending a variety of sessions lead by some of the top leaders and professionals in our community, lunch, silent auction items, local vendors and much more!
During registration, you will be asked to select among 4 different sessions of your choice during the 2 breakouts that will occur during our day! Below is more information on your options:
Opening Session
"Getting Emologically Connected" with Dr. Kelly Rife
Speaker Bio: Dr. Rife is a national speaker and trainer, life coach and philanthropist. She assists people to becoming the next best version of themselves! Dr. Rife also works with organizational leadership to help support and develop the culture of their mission-based businesses.
An educational foundation, continual learning and curiosity foster her purpose of helping people connect to their true potential and life experience. The differences in gender, faith and economic status and social habitat form beautiful humans! She lives and works on purpose to engage, serve and create!
A New Yorker, no residing in our community, she is married to Tim, a master electrician. They have one beautiful 20-year-old daughter, Olivia, and two canine kids. She enjoys travel, reading, dancing and her national and local community cooperatives.
Session Description:
I think, but I feel
I feel, but I think
I shouldn't feel… I shouldn't think…
The battle is real how bout it!
Stop fighting with yourself!
Let's get Emologically connected!
Integrated into the one amazing, profound
unique individual you are! From this launch pad
anything is possible with love, ease, focus and resilience.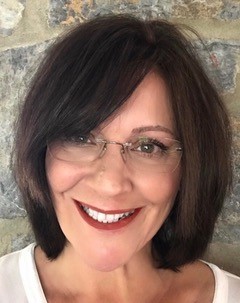 Breakout #1 Sessions
A. "Healing Yourself: Mind, Body, Spirit" by Dr. DK Guyer

Speaker Bio: Regarded as the nation's leading medicinal tea designer, author, educator, public speaker and renowned natural health expert, Dr. Guyer has helped many people develop and maintain superb health. She founded Gardens by Grace, LLC, an organic tea, herb, spice and bath products company in 2004. Educating people about natural health and how to live a positive, loving, rewarding life is her passion. Dr. Guyer is a Wilson College alumni.
Session Description: This amazing, interactive session provides the basics for a holistic approach to health. You will discover life-changing information about breathing, meditation, teas, herbs, muscle testing, pressure points, and even the positive or negative messages you receive from your own interior design! Great fun!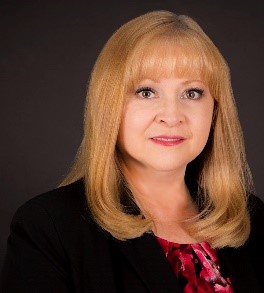 B. "Self-Care and Inclusion????? Why????" by Ms. Maria Banks
Speaker Bio: Maria is from Washington D.C. and has served a total of nine years in the U. S. Army. Four of her nine years served were at Letterkenny Army Depot. She was medically discharged and wondered what was next for herself and her son. Psychology was what chose her, and she accepted. Maria went on to work as a Community Educator with Mrs. Ann Spottswood, who took a chance on her. Desiring to connect with youth, Maria accepted a counselor's position at Abraxas Youth Center. After 2 years there, she learned of a behavioral health evaluator position with the Chambersburg Hospital, which she served in that position until it was eliminated. Consequently, she was asked to join the Chambersburg Area School District in 2007 as the truancy and outreach coordinator. Maria is actively involved in the community with several organizations and has received some great recognition.

Session Description: We will identify the importance of self-care, however, we will also explore why inclusion is imperative for daily interactions.
C. "Breathe: Tips for Managing Stress at the Workplace and Beyond" by Taia A Altiero-Cosentino
Speaker Bio: As a young child, Taia was drawn to the art of yoga as well as other holistic therapies. She studied these techniques as well as ancient philosophies in efforts to optimize the body, mind and spirit for both herself and others. Taia is a graduate of Penn State University, a Yoga Alliance Certified Yoga Teacher, and a certified energy healer. With over 25 years of self-healing study and practice, she created Gaia Kosha Yogic Spa in Scotland, PA to offer these practices to her local community. In addition to running her business, she enjoys practicing yoga and other holistic therapies, traveling, cooking, volunteering, studying and creating art, and participating in outdoor activities. She and her husband live in Chambersburg, PA along with their beloved rescue pets.
Session Description: We all encounter stress throughout the day. It is inevitable. Learn tips and techniques to cope with everyday stress to improve the quality of everyday life.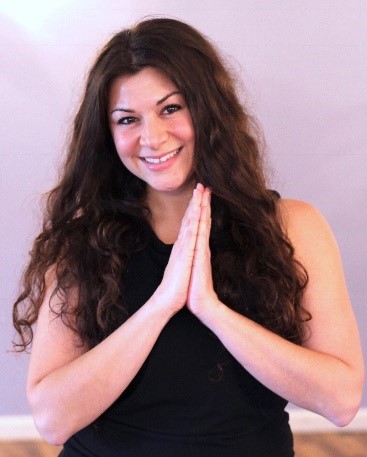 D. "Losing My Cape" by Cressa Coldsmith
Speaker Bio: Cressa joined the Summit Health Provider Recruitment and Retention team in 2017. She brought with her a strong background in nonprofit administration, management, development, and client care. Prior to this position, Cressa served as the Executive Director of the Boys & Girls Club of Chambersburg and Shippensburg for five years. Cressa and her husband Doug have served in ministry in various roles over the course of their twenty years of marriage. She serves regularly as a worship leader across the Grand Point Church campuses, a member of the Grand Point Leadership Network advisory board, and a leader of women's small groups and bible studies. Cressa has also served as the founder and director of the Illuminate Women's Conference from 2013-2017. Cressa is a born and raised native of the greater Franklin County area, growing up in Shippensburg, PA and currently residing in Chambersburg, PA with her husband Doug and two sons, Caleb and Coby.
Session Description: We can be so busy being Super woman, we forget who is under the cape. Let's lose our capes together and rediscover who we are, how we were created for the work in front of us, and how to stay true to our beliefs and values no matter what villains we face!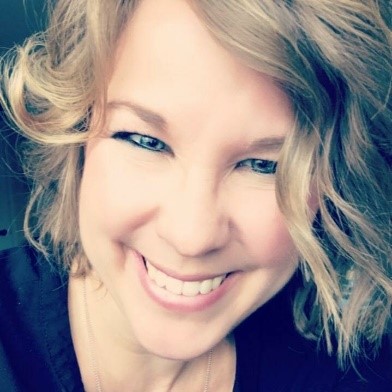 Breakout #2 Sessions
A. "Feel Like a Fraud?" by Dr. Christina L. Yoder
Speaker Bio: Dr. Christina L. Yoder is an Assistant Professor of Management at Mount St. Mary's University in the Richard J. Bolte Sr. School of Business, where she teaches undergraduate and graduate courses in management, corporate social responsibility, ethics, and organization development. She received a Bachelor of Science in Business Administration with a concentration in Management and Marketing, an Associate of Arts in Letters, Arts, and Sciences, and a minor in English from Penn State University and a Master of Business Administration from Shippensburg University. She earned a Ph.D. in Administration and Leadership Studies from Indiana University of Pennsylvania. Having worked in banking prior to academia, most recently as a Talent Development Manager, Dr. Yoder conducted doctoral research on women leaders in the banking industry. She continues to research women in leadership and provides consultation and training on a variety of management and leadership topics for both profit and nonprofit organizations. Dr. Yoder also serves on the board of the Chambersburg Community Theatre and is Vice-Chair for Penn State Mont Alto's Development Committee.
Session Description: Have you ever felt like a "fraud" at work, in a meeting, or in your own home? Most likely, all of us at some point have felt we were "faking it until we make it." Internalizing messages that we are frauds or aren't good enough (known as imposter syndrome) undercuts our abilities to accept and own our achievements and successes and to be our authentic selves. Come to this workshop to learn why we face imposter syndrome, and most importantly, what we can do about it so we are no longer our own worst critics.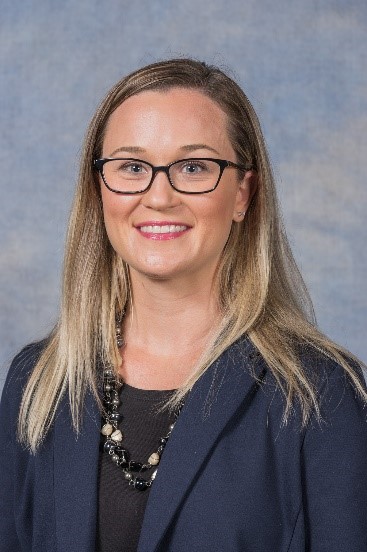 B. "The Self-Care Expansion - Explore Self-Love; Create Balance and Boundaries" by Cheryl Piper-Snyder M.Msc.
Speaker Bio: Cheryl Piper-Snyder – Mindset & Personal Development Coach, HeartMath Coach, Assertiveness Coach, Speaker, and Web TV Host & Producer of "Heart-Mind Conversations with Cheryl Piper" and "Messages of the Heart". Cheryl's inspirational workshops and coaching are for those searching for a better relationship in business life, personal life, and/or the relationship with themselves. Quote "We are what we think about most"
Session Description: Are you feeling tired, just exhausted? (Stressed & Overwhelmed) Do you need help with self-love daily? How do you commit to your own care? In this workshop, Cheryl Piper will empower you to create real boundaries, nurture yourself, and strengthen your commitment to your own self-care. This class will help you remember who you really are and why it is important to take time for yourself. Learn tools to renew, restore and inspire!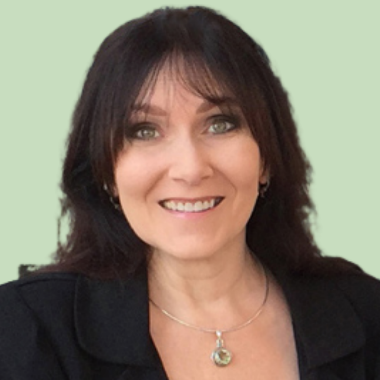 C. Discovering Your Gutsy" by Laura Wallce, President of Worx and Host of The Gutsy Podcast
Speaker Bio: As resident fire-starter at Worx, Laura Wallace thrives on helping companies tell their story, connect with people, and grow their client base. After a brief stint designing ads for the Yellow Pages, Laura went out into the world to start her own design company. After eleven years and "a whole lot of kicking ass," Worx has grown from one woman and a couch to a thriving and talented team who brands the gutsy of entrepreneurs. Laura wears many hats at Worx, serving as President, Creative Director and Relationship Builder. From large integrated campaigns to giving new businesses something as tangible as a logo, Laura approaches each project excited for the possibilities. As a calculated risk-taker, she founded The Green Couch Project™, now The Gutsy Podcast, an initiative to share entrepreneur's stories and inspire people to follow their dreams. To get them started, she authored Brandstarter™, a workbook for people to discover what their brand is. People have given Laura's infectious positivity the affectionate title of "Laura Aura" which she enthusiastically shares in every speaking engagement to benefit students, businesses, and entrepreneurs everywhere. As an award-winning and nationally recognized designer, Laura is happiest seeing others fulfill their dreams and takes great pride in helping them do so.
Session Description: Discovering your gutsy is all about finding the flame that burns inside and letting it out for the world to see. It's feeling scared, nervous, and not having all the answers, yet pushing through and doing it anyways. As women, our greatest setback is often the things we tell ourselves when nobody else is listening. Entrepreneur, author, and risk-taker Laura Wallace will share her journey through entrepreneurialism, sharing tangible things you can do to not only discover your gutsy, but use it to get out of your head and back into your passion. You've got big things to do. Sometimes all you need is a little inspiration to keep going.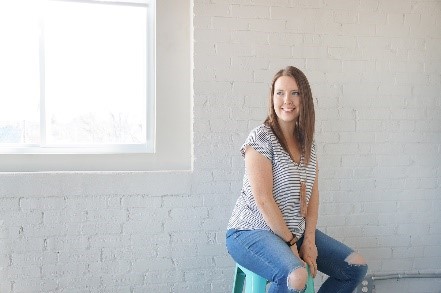 D. "Let's dance with depression" by Jagdeep Kaur MD, FAPA (Addiction Psychiatrist) Clinical Director of MAT Services at Keystone Health
Speaker Bio: Dr. Kaur graduated from addiction psychiatry fellowship program at University of Maryland Medical Center, Baltimore, Maryland. She completed general psychiatry residency training from Virginia Commonwealth University (VCU), Medical College of Virginia campus, Richmond, Virginia with overall "excellent" impression from her training supervisors. She completed her medical school from Govt. Medical College, Patiala, Punjab, India. Dr. Kaur was treasurer of Resident committee during general psychiatry residency at VCU, Richmond, Virginia.
Session Description: Objectives: What is depression? What are the causes and effects of depression? How to cope with depression?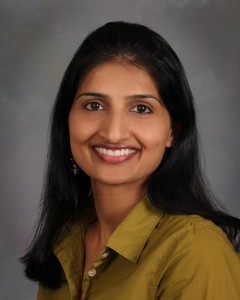 Closing Session
"Self-Care in Leadership; It is all about me!" by Sherri Stahl, MHA, R.N. NEA-BC, CPXP - Senior Vice President for Hospital Services at Summit Health
Speaker Bio:
Sherri Stahl is the Senior Vice President for Hospital Services and Chief Nursing Officer for Summit Health/Wellspan Health. Her varied career includes clinical bedside nursing, care coordination, clinical leadership, information management system implementation, the oversight of performance improvement initiatives, operational oversight of patient services and currently strategic planning and direction for hospital services.
Sherri has executive experience in leading and managing patient services across the two Summit hospitals. She was the Director of Performance Improvement for Patient Services, setting goals and assuring compliance with regulatory and patient safety initiatives. She has been also serving in the role of Chief Nursing Officer for the two organizations. Recently, Sherri acquired her Lean Healthcare Certification from Virginia Mason. Sherri is positioned to impact the hospital services' mission, vision and care delivery models for the future.
Sherri has a Bachelor of Science Degree from Messiah College in Nursing and is certified as a Nurse Executive. She also holds a certification as a Patient Experience Professional. She has a Master's in Health Administration and completed The Johnson and Johnson Wharton Fellow Program for Nurse Executives. She is also a member of several professional organizations such as the American Organization for Nurse Executives and Hospice Foundation of America. She serves as Secretary of the Chambersburg Chamber of Commerce Board, as well as, President of the Board of Directors for the Nursing Honor Society of Wilson College. Additionally, she is Secretary of the Board of Directors for Hospice of Franklin County. Also, she has served in past role of President and Vice President of the Edward Parnell Ruritan Club. She volunteers her time at the local cold weather shelter.
Session Description: Presentation to include the importance and relevancy of self-care in a leadership role.