Franklin County - CarePortal Launch

Saturday, March 2, 2019 from 10:00 AM to 11:00 AM (CST)
Event Details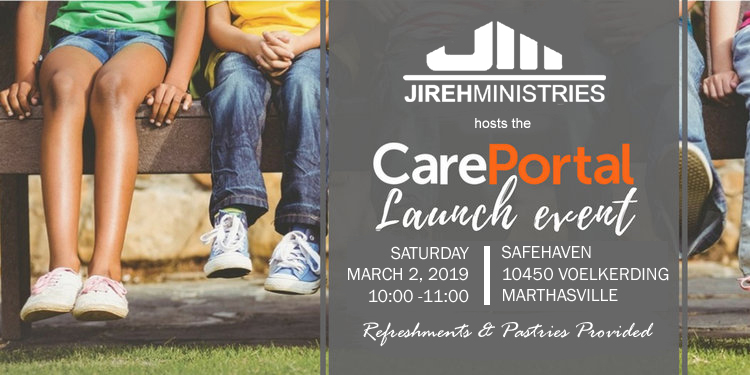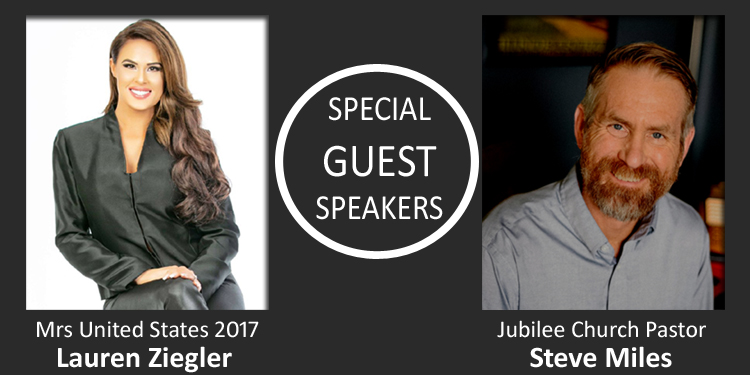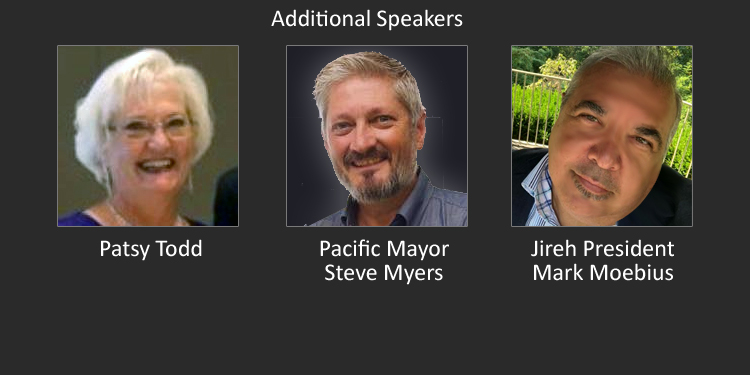 Please join us Saturday Morning at 10am for the 5th meeting of
the Community Council of Franklin County.


Agenda For The CarePortal Launch

• Franklin County Family Support Division agency partner shares local child welfare statistics and scope of needs in the county.

• Mark Moebius of Jireh Ministries "the Implementing Partner" will share the vision for their organization's use of the CarePortal platform.

• Pastor & community leaders will shares a short message encouraging collaboration for the sake of the children and families in crisis in the community.

• The first request is posted live, allowing opportunity to meet that immediate need among attendees.

• Celebrate! Enjoy food, a time of prayer and music.

---
---
Franklin County churches to use technology to help local foster kids
CarePortal technology platform launches to serve at-risk children and save tax dollars
WASHINGTON MO. — Technology will soon connect foster children and at-risk families in Franklin County to churches willing to help. CarePortal, a technology platform and growing national initiative, will begin mobilizing local churches to serve children in the Franklin County Region cities on February 18. The official launch event will take place at SafeHaven 10450 Voelkerding Road. Marthasville MO., from 10 to 11 AM, and is open to the public.
439 children have been served in Foster Care during October 2017 through September 2018 in Franklin County. Jireh Ministries a local 501(c)(3) nonprofit, will partner with the Missouri Department of Social Services to implement the technology designed to serve these children and serve foster children and families in crisis.
CarePortal connects families with the greatest need to churches with the ability to help. Mark Moebius, President of Jireh Ministries, will be the main point of contact for local churches and child welfare employees who participate.
"We learned about CarePortal just over 6 months ago and knew immediately that we needed to bring it to Franklin County. Franklin County is the 2nd largest county and our SafeKids program is meeting the needs of the over 4000 unattended youth," Moebius said. "In the 16 states where CarePortal is already active, there has been a significant reduction of the number of kids coming into foster care, as churches in those states have intervened to serve children and families in crisis in their communities. We want to see that impact here in New York and are confident we will as churches and local child welfare agencies utilize CarePortal."
Here is how it works: An employee Franklin County MDSS will sign into careportal.org and share a need. Common requests in other states include beds, clothing, school supplies, bus passes and car seats. Using geo-radius technology, CarePortal will distribute the request via email to nearby churches who sign up to serve their community. The responding church or group of churches will then work with the caseworker to provide what is needed. Sometimes these requests support children in foster or kinship care placements, while others help children remain with their biological families.
"So many times, my job is a struggle," said Moebius "There are times when I know a family needs more help than we can give. It will be a huge blessing to tell a mom, 'We can get you help from the community.'"
"We recognize the importance of community and faith-based partnerships to meet the needs of the children and families in our county," said Moebius. "That together we can do so much more than we can do alone, and we are excited that CarePortal is supporting our efforts to help families in crisis, children in the foster care system and the foster families who are caring for them."
Churches interested in joining the CarePortal community in serving at-risk children can start that process at careportal.org/enroll or by emailing info@careportal.org.
Jireh Ministries
Mark E. Moebius
President
About CarePortal
CarePortal is a platform launched in March 2015 by The Global Orphan Project, headquartered in Kansas City, Mo. CarePortal brings faith and government entities together by utilizing a volunteer network and innovative technology to bring the needs of children and families in crisis to the attention of local churches. Child welfare workers uncover the needs. CarePortal makes local churches aware, giving them a real-time opportunity to respond. Currently active in 16 states in the U.S., more than 1,600 churches have served nearly 30,000 children and counting. See CarePortal's live impact report at careportal.org/impact.
Media Contact
Debbie Hendrickson
Jireh Ministries Community Engagement Leader
636-300-9000 ext 812
safekidsmo@gmail.com
When & Where

SafeHaven
10450 Voelkerding Road
Building 2
Marthasville, MO 63357


Saturday, March 2, 2019 from 10:00 AM to 11:00 AM (CST)
Add to my calendar
Organizer
SafeKids Brings Hope to Homeless Teens in Franklin County
The Unseen Need
If you're a teen and you don't feel safe at home, what do you do?All over Franklin County, "unattended youth" are looking for a solution to that very problem.They're hiding in plain sight, and they need our help. That's where SafeKids comes in.
 Providing Refuge and Breaking the Cycle
Since 2013, SafeKids has been serving homeless teens with these innovative programs:
Our 300 SafeSpots — Franklin County businesses and other institutions where troubled youth can get help when they need it.
Taylor's House — 24/7 emergency housing for good kids who need a place to stay.
Host Families — The incredible people from all walks of life who provide safe and loving short and long-term homes.
Plus counseling services, transportation, money, help finding a job, and everything else a teen might need to get on the right track.
Building a Legacy
We have big plans for the future, too. We're currently developing our 130-acre SafeHaven for job training, personal development, and transitional housing.
But we can't do this alone.