Frankie Velardo Blues Band - Jazz It Up Philly Blues Review Live at Vesper

Tuesday, June 28, 2016 from 7:00 PM to 10:00 PM (EDT)
Event Details
$5 Of Every Ticket Sold Goes To Jazz Bridge To Support Jazz and Blues Artist In Times Of Crisis. When you buy a ticket you help support Live Jazz & Blues Thrive and Survive.
Jazz It Up Philly presents  Philadelphia Blues Review, a musical journey taking you from classic Blues right up to the soulful styling of today's R&B, starring Frankie Velardo and his Blues Band with special guest Ang Bocca. Come see these incredible artists, who revel in the unbridled fun, energy, and musicianship that capture the essence of the Blues, as we present R&B music that has defined many generations. Discounted validated parking right next door.
Also Join us for the After Party at 10pm down in the secret hidden Speakeasy, Live music with Brenden Johnson and meet Mikey Junior and the Band (Be Sure To Get Your Special Password at the Show.)
Also Join us for the After Party  with more Live Music at 10pm down in the secret hidden Speakeasy, (Be Sure To Get Your Special Password at the Show.)
Starring Frankie Velardo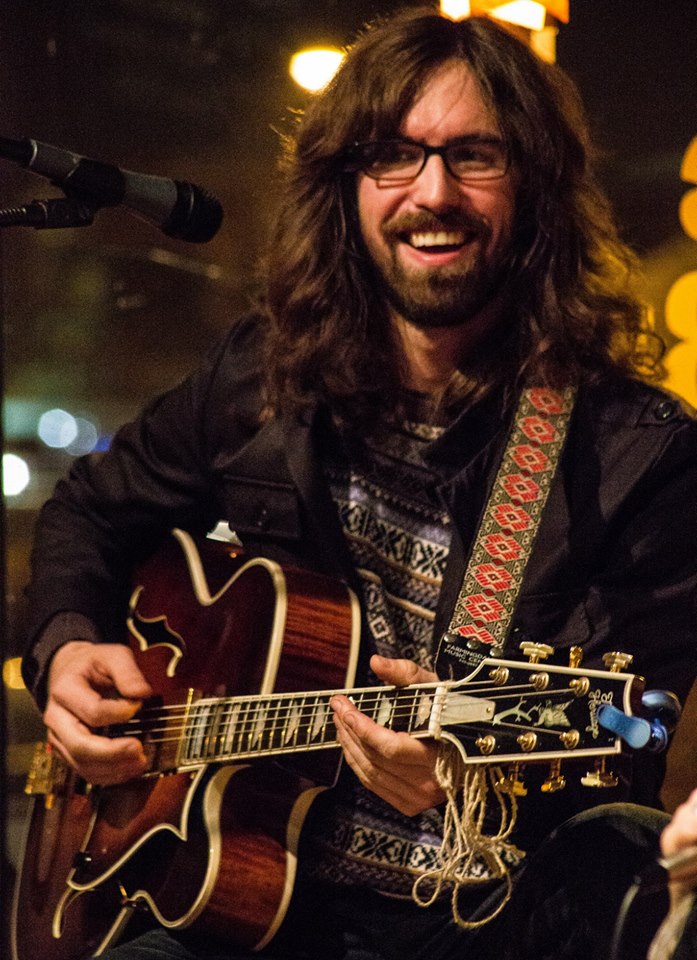 Ardvark Felon is the clever anagram/alias for the Philly musician,Frank Velardo. His band is an original mix of blues, funk, jazz and rock and roll roots. Velardo is an extremely animated player who is captivating to watch. People are amazed by his group's musicianship, but the real distinguishing factor is that it is clear that they love what they do. Their passion shines throughout the performance. They are themselves. No gimmicks - just good grooves and feelings all night. They create a fun, positive atmosphere and it's nearly impossible not to move to their beat. Audience members leave with a feeling of connectedness, and beyond all else, that is the goal of the band. Music is the vessel. 
 "Frankie Velardo is young, talented and engaging, a great addition to the rhythm and blues scene here in Philadelphia" 
-Mikey Junior Entertainment Manager, The Twisted Tail
Featuring Ang Bocca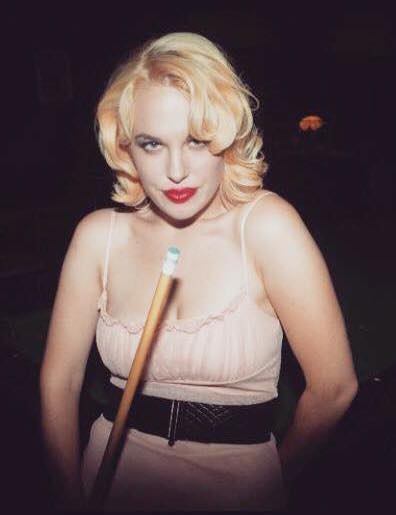 Ang Bocca is an American singer-songwriter , actor,  & occasional model. She is best known as the creator and front-woman of her independent live band, Ang & the Damn Band from Philadelphia, PA.  During the summer of 2015, Ang released her 4 track EP Love is Blonde exclusively for friends during her final sold out shows as Ang & the Damn Band  in Philly & Los Angeles. 
Your Master of Ceremonies Buddy Scheerer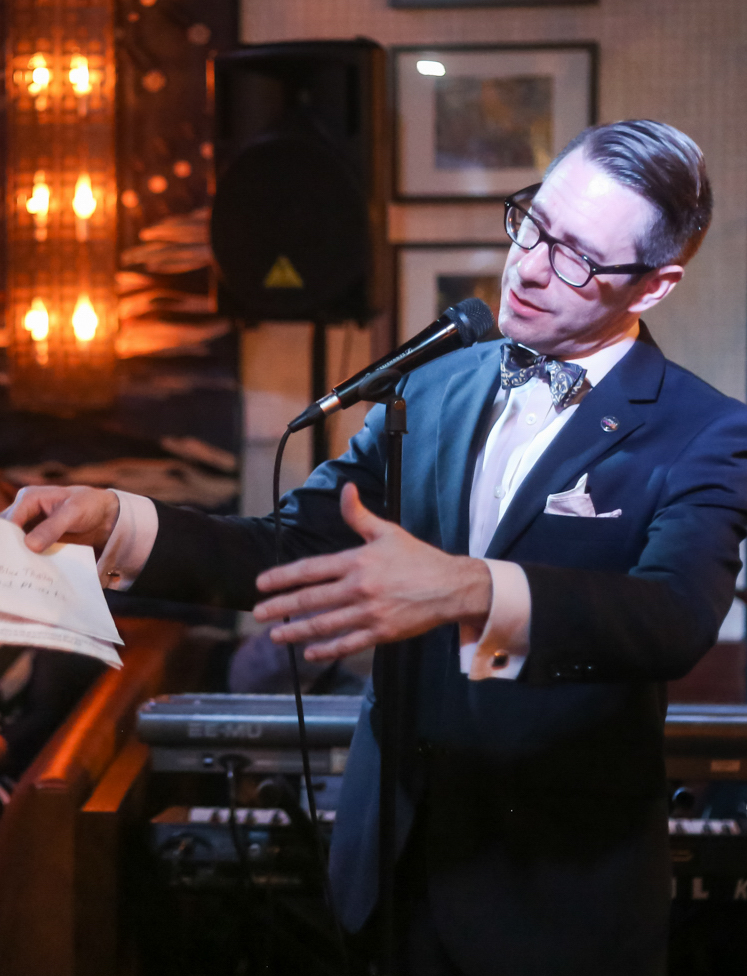 Buddy Scheerer is currently Director of Sales for The Philly POPS; his eighth year with the company. He has held positions with such local cultural organizations as The Philadelphia Orchestra and The Annenberg Center for the Performing Arts. He is an ambassador of all things music and very much enjoys connecting audience and performance; he may also enjoy the spotlight…just a little.
About Jazz Bridge
The Jazz Bridge Project is a 501C3 nonprofit organization that was established in 2004 by a group of caring jazz   musicians and fans dedicated to assisting professional Greater Philadelphia Metro area jazz and blues musicians and vocalists in times of crisis by providing confidential and caring support in keeping with their personal dignity. Through donations, grants, and our neighborhood concerts, Jazz Bridge assists those coping with emergencies involving health, legal, financial, personal and professional needs, while building an awareness of the local jazz sound.
The experience that is Vesper.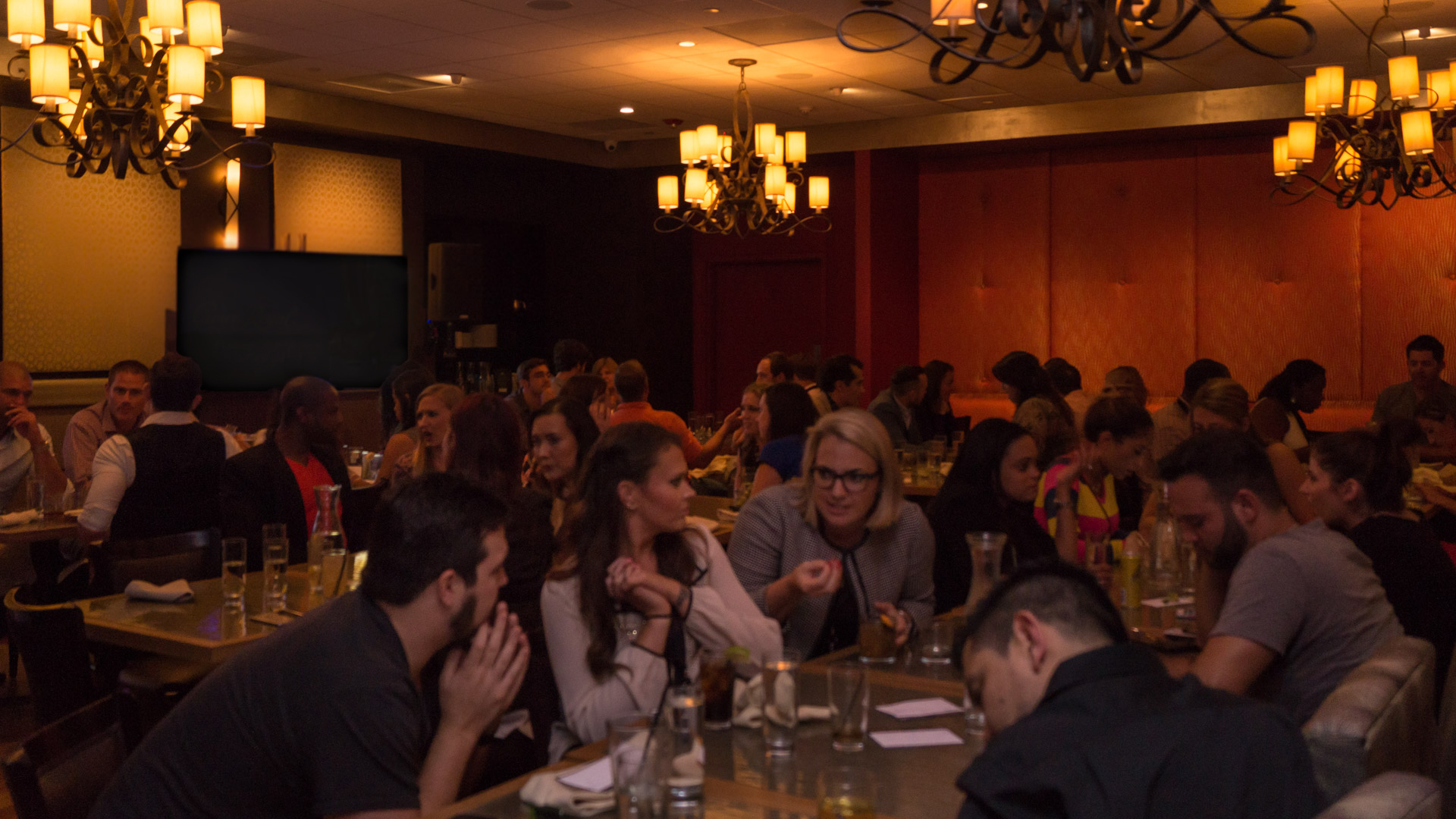 A hideaway in the heart of Philadelphia, Vesper is a modern-day supper club with an Old World feel. We invite diners into an era when meals are events to look forward to and luxuriate over: appreciating the complexity of a cocktail, every fresh ingredient, and your companion's conversation.
With its shadowy past of mob deals, bathtub gin, and general debauchery, Vesper was re-invented in 2015 by owners Brendan Smith, Chuck Ercole, and John Barry. The restaurant is a relaxing, removed oasis for an entire evening's worth of entertainment.
During Vesper Club's mid-century incarnation, prohibition lured out a mischievous side in every person, however there were also stringent rules of etiquette to abide by in polite society. Etiquette guides offered advice such as "do not shake a lady's hand first, let her do it."
While we're not so stuffy or particular nowadays, we pride ourselves on offering a refined environment for enjoying a cocktail after work, a client lunch, or date night. We advise 'smart casual' dress and appreciate your leaving flip flops and baseball hats for more desultory environments.
At Vesper, you may come for Happy Hour and wind up dancing to our live music until last call. We recommend making meal reservations and allowing yourself to open up to an evening of possibilities.
Come Join The Fun an Have A Great Time With Us!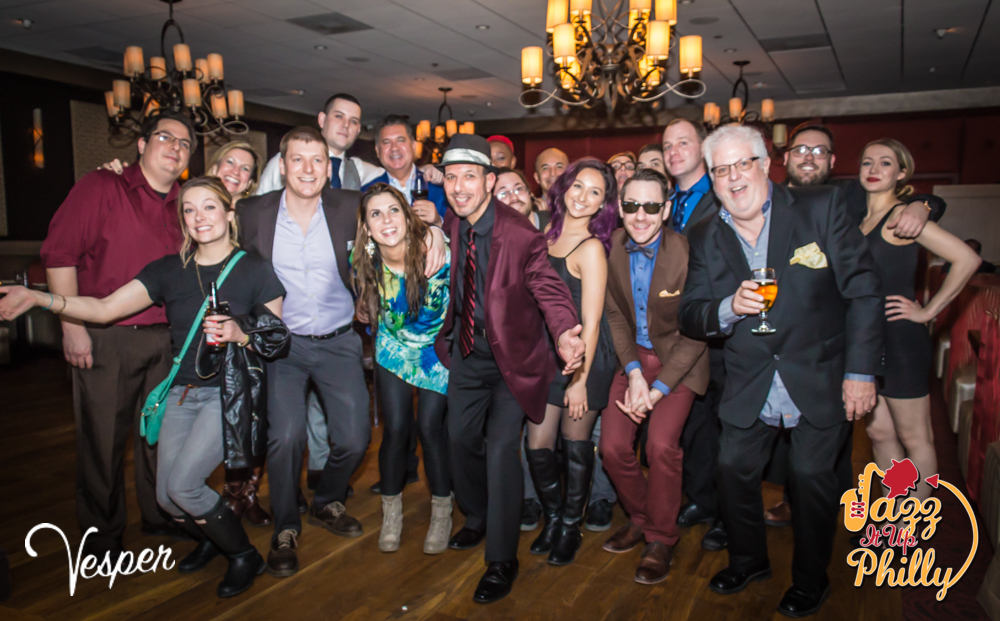 When & Where

Vesper
223 South Sydenham Street
Philadelphia, PA 19102


Tuesday, June 28, 2016 from 7:00 PM to 10:00 PM (EDT)
Add to my calendar
Organizer
Jazz It Up Philly will give Philadelphians and their neighbors an extraordinary evening of live Jazz and Blues entertainment. These monthly live shows that will feature live Jazz and Blues bands and vocalists from the Philadelphia, New Jersey and Delaware area. Website:  JazzItUpPhilly.com; To Sponsor an Event Call 267-888-6440. Sponsored By: