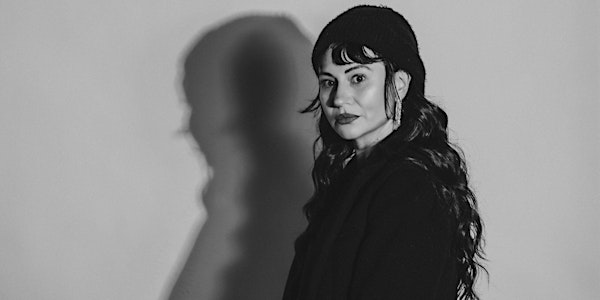 Frankie Rose
Ages 18+
Presented By Breakeven Booking
Frankie Rose plays Miami with special guests
Date and time
Saturday, April 15 · 8 - 11pm EDT.
Location
Gramps 176 NW 24th St Miami, FL 33127
Performers
Headliners
More Performers
About this event
3 hours

Ages 18+

Mobile eTicket
Breakeven Booking Presents
Saturday, April 15th
Frankie Rose
Astari Nite
+ Very special guests…
Gramps
176 NW 24th St.
Miami, Florida 33127
Ages 18+
Doors 7 PM
Showtime 8 PM
$12 ADVANCE / $15 DAY OF SHOW
Love As Projection is the new album by Frankie Rose, her fifth studio LP and her first since 2017's Cage Tropical. Frankie Rose has forged an enviable musical legacy, from playing with bands like Crystal Stilts and The Vivian Girls but on Love As Projection she takes a bold step into electronic pop production. A sumptuous recorded statement, it dances in ecstasy and broods on the tumult of the western world's decay in equal proportion. At the heart of the album is glowing, confident songwriting, resplendent in hooks and choruses but still touched with an optimism undimmed.
After spending nearly two decades establishing herself across New York and Los Angeles independent music circles, Rose re-emerges after six years with a fresh form, aesthetic, and ethos. Celebrated over the years for her expansive approach to songwriting, lush atmospherics, and transcendent vocal melodies and harmonies, Love As Projection is a reintroduction of her established style through the lens of contemporary electronic pop. Recorded with producer Brandt Gassman and mixed with long-term collaborator Jorge Elbrecht this is the album Frankie Rose has been building up to her entire career.
More than a rebirth, a refinement, a resurgence, Love As Projection boasts a widescreen scope: a long-form project heavily considered for half of a decade, culminating in the most personal and accessible collection of art-pop that Frankie has ever written. When Rose aims for the pop jugular as in first lead track Anything, the result is unstoppable. A majestic pop song built for radio, it erupts into an irresistible chorus that marries classic epic 80s American pop with the cult effervescence of Strawberry Switchblade "It's like a prom scene in a John Hughes movie. It's a hopeful song about abandoning fear even if the world is quite literally on fire… In the end, at least we have each other," says Rose. Sixteen Ways further boasts a propulsive, massive chorus, though tempered by a cynicism built in global post-truth, global malaise. "It's about getting your hopes up, but simultaneously making lists in your head about how it will never work out in your favor."
The big anthems don't let up there. On DOA some massive, rolling drums lathered in big mid-80s gated reverb dovetail with a syncopated baseline for the ages as Rose's vocal sails effortlessly above. The effect isn't unlike ethereal vocalists Clannad circa Howard's Way or Enya jamming with Simple Minds in their stadium-conquering heyday. Rose tempers the adrenalin with heart-tugging bittersweet tones and there are plenty of them. Sleeping Night And Day takes its time with an off-the-cuff chorus, swirling around in harmony and chorus-bass. Saltwater Girl picks up the balladeering baton with another nod to album track-mode Switchblade, deep space opening up in the mid-tempo drum track and dense, digital atmospherics. Album closer Song For A Horse, reimagines modern Pop production a-la-PC Music but shorn of the meta-atmosphere. Pianos, swelling synths, minor keys cut through with major. These moments, also seen in Feel Light, offer ballast to the soaring pop choruses — they are big oceans of emotion to fall into before being led out by Rose into a bright new
Twitter @heyfrankierose
Instagram @thisisfrankierosemusic
Facebook: /heyfrankierose
About the organizer
Street parking is limited, ride share is suggested.
Shows in main patio, performance area is outdoors.
Shows in Shirley's Theater, performance area is located inside of Gramps. It's our backroom theater down the hallway on the left of inside bar.
Usually doors are at 7pm, show starts at 8pm. Most live shows end at 11PM. Please check details for each show.
If show is 18+ we kindly ask guests please exit at the end of the ticketed show.
Bathrooms are located inside the main bar.
Love,
Gramps