Description
Join the Museum of Science, Cambridge Science Festival, and Nerd Nite Boston in welcoming Emily Anthes to the next Science Author Salon!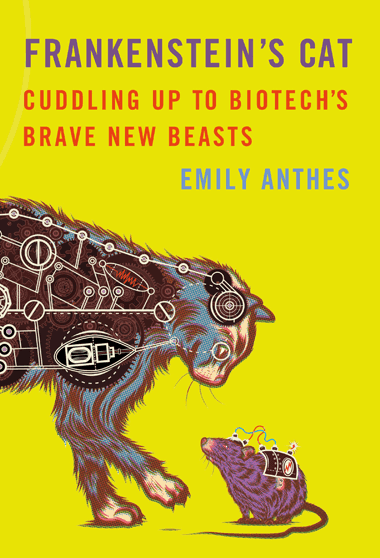 FRANKENSTEIN'S CAT: A Science Author Salon with Emily Anthes
Wednesday, April 17, 6:00-9:00 p.m.
ZuZu | 474 Massachusetts Ave | Cambridge, MA 02139
These days, we personalize our pets, dressing our cats in Halloween costumes and creating dog breeds that best suit our lifestyles. But what happens when we alter a cat's genes so it glows under UV light, or when we clone the family Labrador? Author Emily Anthes will take us on an adventure into a world of animal biotechnology where science fiction is fast becoming reality.
Select from a menu of unique animal alterations and vegetarian delights
Enjoy classic cocktails cloned from old favorites
Grab a friend and meet some extraordinary new beasts
Explore science's new tool box for tinkering with life
Snag a signed copy of Frankenstein's Cat
Co-presented by the Museum of Science and the Cambridge Science Festival
Hosted by Nerd Nite Boston
Organizer of FRANKENSTEIN'S CAT: A Science Author Salon with Emily Anthes