Frank Valverde to be inducted into the "2013 Class of Long Island's Top 25 Advocates for Latino Empowerment" presented by The Hispanic Network on May 7th, Westbury Manor and sponsored by Briarcliffe College!

Friday, May 31, 2013 from 6:00 PM to 8:00 PM (EDT)
Event Details
2nd Annual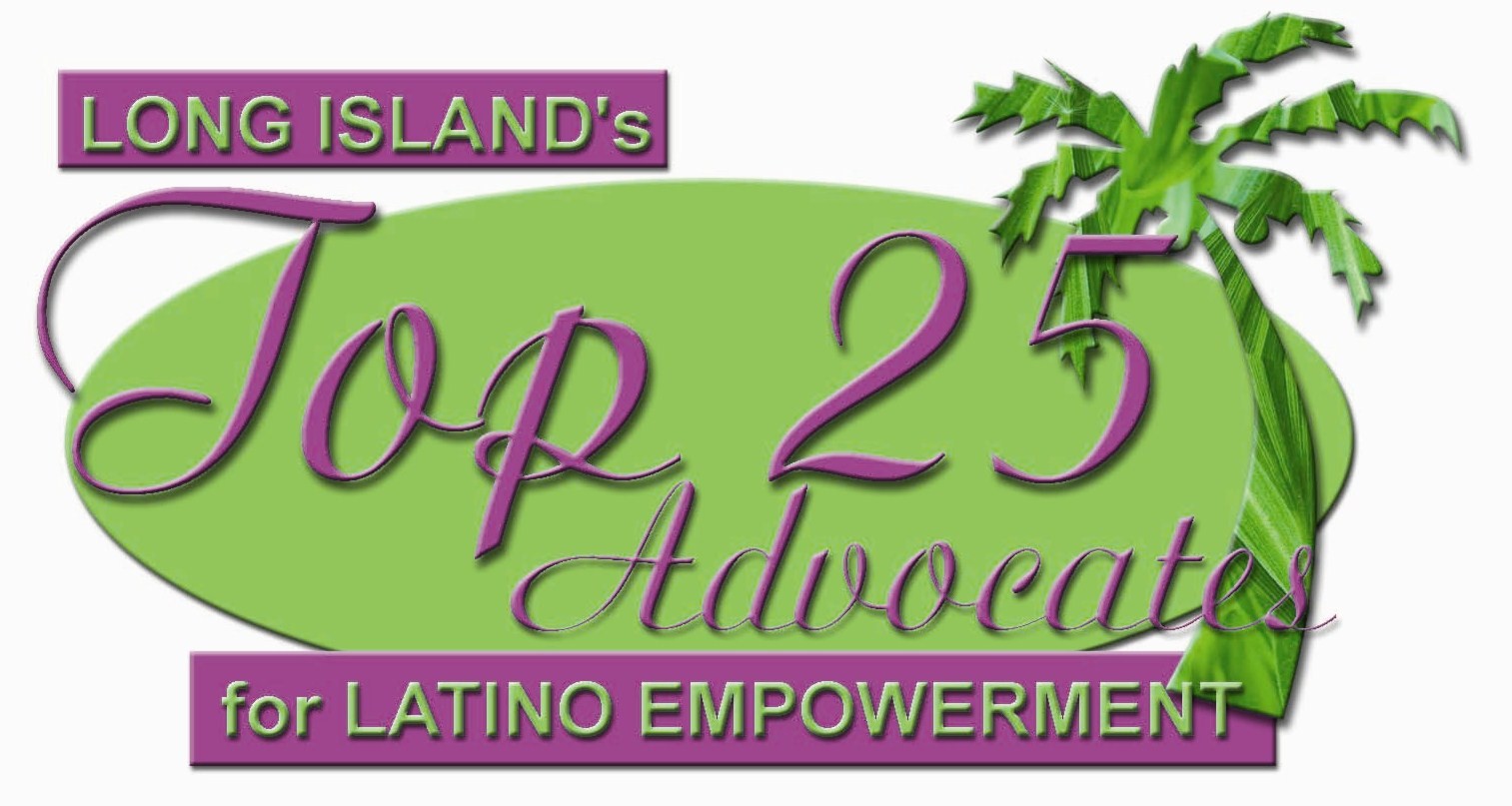 FRANK VALVERDE
to be inducted as a member of the
"2013 Class of Long Island's Top 25 Advocates for Latino Empowerment"
He will be honored by the The Hispanic Network LLC
in partnership with Legendary Events 
and its benefactor

 along with other deserving individuals on  
Tuesday, May 7th from 6-8pm 
Westbury Manor
1100 Jericho Turnpike in Westbury
To register or for more information, call Tracey Gittere at (516) 222-0550 or TGittere@LegendaryEvents.net
Presented by 

Sponsored by 

Below is a brief summary of Frank's outstanding accomplishments:
Frank A. Valverde is a Partner in the firm's Insurance Coverage & Litigation Practice Group, and is resident in the Uniondale, New York office. While with the firm, Mr. Valverde has been involved in all aspects of insurance coverage, insurance defense and construction defect litigation. Additionally, he analyzes and handles claims for coverage by insureds on behalf of the firm's insurance clients. Mr. Valverde has obtained numerous significant legal victories in both state and federal courts throughout the nation and has been successful in obtaining the early resolution of numerous complex insurance coverage cases. Mr. Valverde authored "The 'Loss of Market' Exclusion: The Insurer's Perspective" which appeared on a national bar website (ABA, Jan. 2009). In 2011, he was awarded Long Island Business News' Leadership In Law Award for his leadership in the legal profession and in the community.
Prior to joining Rivkin Radler LLP, Mr. Valverde was associated with a mid-sized Long Island law firm where he litigated in a variety of fields, including general liability, municipal liability, civil rights, employment discrimination and insurance coverage.
While at New York Law School, Frank Valverde distinguished himself as a student by winning the Froessel Moot Court competition in 2000. He was also a finalist in the ABA's Regionals Moot Court Competition and ranked eighth best oralist at the ABA's Nationals Moot Court Competition. Mr. Valverde also served as an editor to New York Law School's Journal for International and Comparative Law, where his Note, "The International Internet Rating System," 20 N.Y.L. Sch. J. Int'l. & Comp. L. 599, was published. Upon graduation, Mr. Valverde was awarded New York Law School's Justice William Kapelman Memorial Award for excellence in oral argument and the Ernst C. Stiefel Award for excellence in legal writing.
Mr. Valverde is the General Counsel of The Long Island Hispanic Chamber of Commerce and also serves on its Board. He is the former Nassau County Chapter President of the Long Island Hispanic Bar Association and continues to serve on its Board. Mr. Valverde is a mentor to ESL students in a program sponsored by Rivkin Radler, the Mentoring Partnership of Long Island and the Summit Lane Elementary School in Levittown, New York.
Frank is a U.S. Army veteran and an ROTC Distinguished Military Graduate.
The "2013 TOP 25 ADVOCATES FOR LATINO EMPOWERMENT" AWARDS RECEPTION takes place on Tuesday, May 7, 2013, 6pm to 8pm, at the Westbury Manor. To register or for more information, call Tracey Gittere at (516) 222-0550 or TGittere@LegendaryEvents.net; or Maria Morales-Prieto at (516)319-9576.
A portion of the proceeds support the Hemsptead Hispanic Civic Association's important programs and services! 
When & Where

Westbury Manor
1100 Jericho Turnpike
Westbury, NY 11590


Friday, May 31, 2013 from 6:00 PM to 8:00 PM (EDT)
Add to my calendar
Organizer
Long Island's Champions for Familes benefits RotaCare!
RotaCare: Free Health Care for People in Need
Founded in 1992 by members of the Mineola‐Garden City Rotary Club, RotaCare was created to serve the needs of the uninsured on Long Island. It began when a group of concerned volunteers met at the Mary Brennan Interfaith Nutrition Network in Hempstead. Many of these volunteers recognized that in addition to food, the medical needs of their clients were not met adequately by the healthcare system. Through the collaborative efforts of the Rotary Club, local healthcare professionals, area residents, and Mercy Hospital, a "MASH" team was formed to operate weekly at the soup kitchen. RotaCare was born. Since its inception, RotaCare has remained a Rotary District project and supported by concerned companies, organizations and individuals to sustain its good works and benefits to the community by providing free health care to people in need. In 2007, RotaCare expanded its scope again, and moved to larger quarters at the A. Holly Patterson Extended Family Care Facility in Uniondale.
RotaCare is a 501(c)(3) non-profit registered with the State of New York.
Federal Tax ID 11-3135331
RotaCare Contact Information
Located on the grounds of the 
A. Holly Patterson Extended Care Facility
875 Jerusalem Avenue
Uniondale, NY 11556
(516) 539-9834
www.rotacareny.org
Frank Valverde to be inducted into the "2013 Class of Long Island's Top 25 Advocates for Latino Empowerment" presented by The Hispanic Network on May 7th, Westbury Manor and sponsored by Briarcliffe College!