Description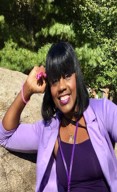 Our featured Guest Resident is none other than noted Artist and Graphics Designer, Ruth White of Baltimore. Ruth will guide you thru a Sweetheart's Painting Demo and paint your own session. For a total of $45.00 per canvas you'll receive three hours of painting demo, instruction and guidance on painting your very own 16" x 20" masterpiece on canvas for a keepsake or perhaps a gift for your own true love. All the supplies you need to complete your painting are setup ready to use.
Hungry or thirsty? The staff of the AM Post 136 will be happy to serve. A cash bar will be available as well as the wonderful Post 136 restaurant.
This a Mosquito Cove Digital Magic Studios, LLC production!